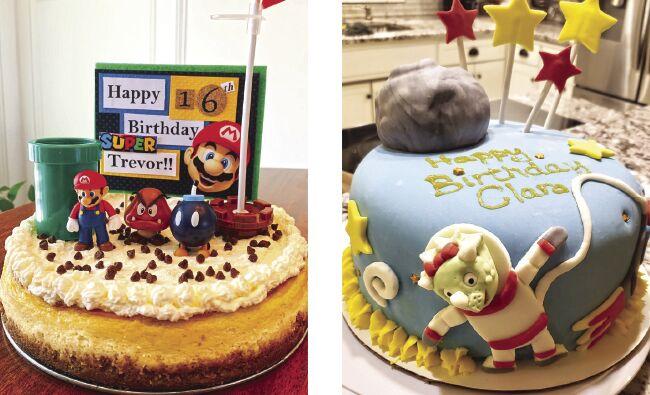 Kari Setterholm, a freelance food stylist, has been surprising friends and relatives with specialty cakes on their birthdays since she was 14. So when she saw that For Goodness Cakes, a birthday cake-baking nonprofit, was looking for volunteers, she knew this was an opportunity that would pan out for her. "I think this charity was created just for me," she said, enthusiastically. "People with so much cake energy."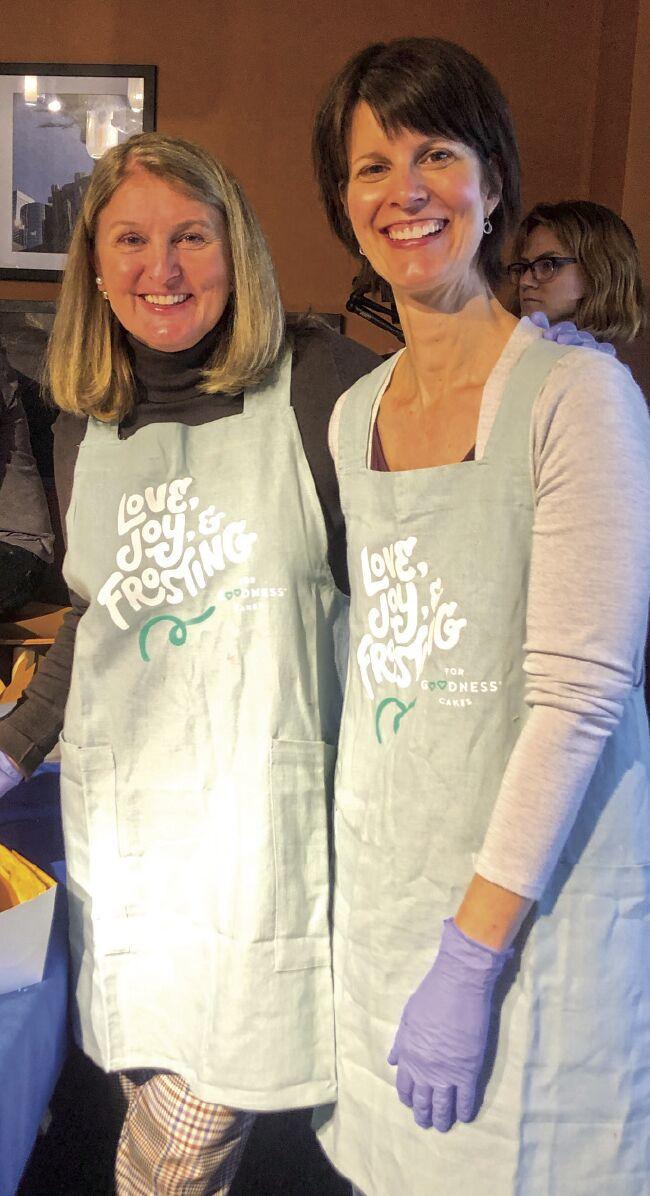 She made her first cake for the nonprofit in January—a vanilla cake with vanilla frosting and an elaborate Spider-Man topping—and dropped it off at People Helping People to be given to a 5-year-old with a love of vanilla cake and Spider-Man.
And although she could see the reaction of her fellow Sprinkle Squad members when she posted a picture of the cake on Facebook, she never saw the look of awe on the face of the recipient.
"You're not in it for the reaction of kids or organizations," Setterholm said, "You're in it because it's a good thing to do."
The founders of the Twin Cities chapter of For Goodness Cake, Kim Sabow and Allison Sundquist, believe in the power of birthday cakes, too.
"I can't imagine not having my birthday celebrated," Sundquist said. "I can't imagine not having some kind of acknowledgment." And children especially need to have at least one day a year when the spotlight is on them so they can feel special.
Co-founder Sabow also has an affinity for birthdays and food showing up on special occasions. "I grew up poor in a farming community in Iowa," she said. "We'd have people from our church bring us gifts and food for Christmas." As an adult, she understands how unselfishly people shared what they had with someone less fortunate, but at the time, she admitted, she thought everyone received food from the church.
The tradition of birthday cakes reached a tipping point in Germany in the 18th century, according to Food and Wine magazine. It was a new notion, honoring children, and to celebrate their uniqueness they were presented with a cake topped with candles on their birthdays. The candles were lit in the morning and burned all day until the cake was finally consumed after dinner (think about the wax!). But it wasn't until cakes could be mass produced that birthday cakes weren't just for the 1 percent anymore.
The two women met when Sabow's gourmet group had a no-show and Sundquist came in her place. "We hit it off," Sabow said. Sundquist was in the process of looking for a nonprofit that incorporated her love of baking, when she came across the Los Angeles-based For Goodness Cakes. The drawback was the estimated volunteer time was 40 hours a month. "That's a lot," Sundquist, who has worked and volunteered at a multitude of nonprofits over the years, said. "I'm an all-in or not person." She decided a solution would be to partner with someone else. "At the time they didn't have co-chapter leaders," she said, but after Sabow agreed to share the responsibilities with her, they convinced headquarters to let them try it. Sabow is adept at fundraising and Sundquist handles the operations. The national nonprofit currently has nine chapters, and in four years 1,700 volunteers have delivered 4,000 cakes.
Starting something new in 2020 took the commitment to a new level, they admitted. "It's like a startup that's been (all the more) challenging because of the pandemic, Sundquist said. They were on hold for most of 2020, and started back up at the end of the year.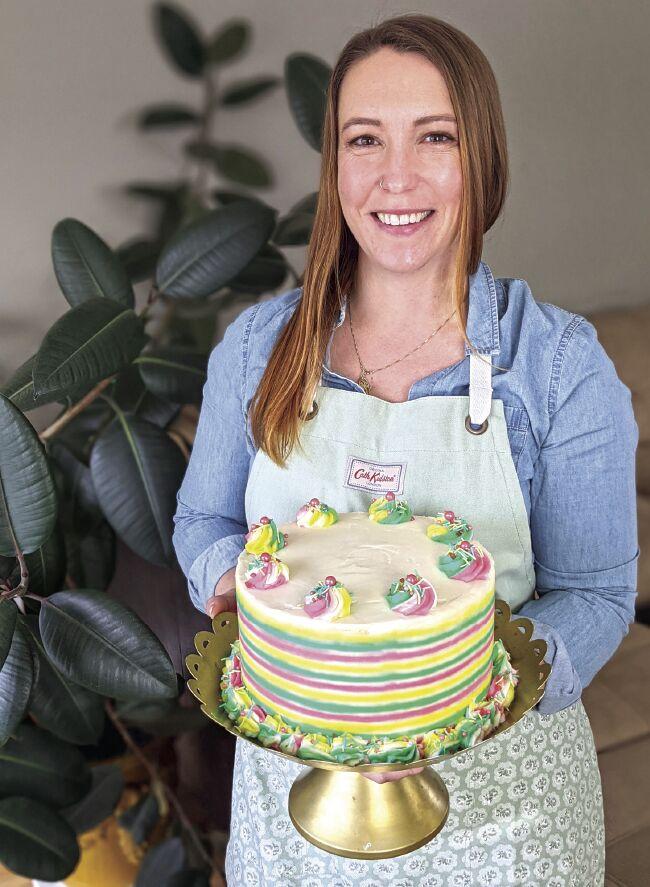 And although the two like to bake, they aren't the ones making the cakes, they're the cake bosses. In addition to recruiting volunteers, they also line up other nonprofits, such as homeless shelters, group homes and foster homes, where volunteers can deliver cakes.
The recipients' age extends up to 26, and the birthday boy or girl submits the details of what they'd like their cake to be, from flavor to theme. Volunteers range from professionals to home bakers, just as the cakes range from what you'd see on Food TV to what you'd see at a PTA bake sale. And they can be made from scratch or a cake mix. But because they are posted on the group's national website, the Sprinkle Squad, as they're known, give it their best piping.
Before baking, volunteers go through an orientation and online food safety course, and then peruse the website's task board. If they see an order for Minneapolis, they can claim it. Volunteers pay for the ingredients, bake and decorate the cake and deliver it to the front desk of the charity.
But it still takes funds to run the organization. Their minimum fundraising goal for their first year was $5,000, Sundquist said. In addition to technology costs, there's chapter dues, marketing, and administration.
And while donations are always being sought, they are also seeking more agencies and volunteers. Strangely, finding agencies to accept the cakes has been the most challenging task.
If you'd like to volunteer, donate or partner in some way, you can contact Allison Sundquist at allison@forgoodnesscakes.org