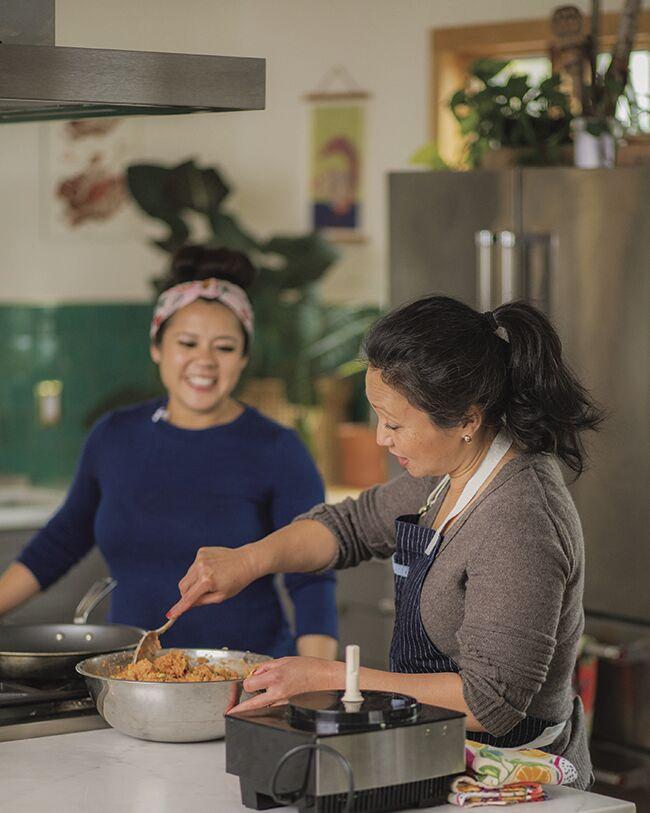 MINNESOTA RICE?
Twin Cities Asian-American chefs and bartenders have partnered with the Coalition of Asian American Leaders Minnesota to create instructional cooking videos, share their stories and teach participants how to make some of their favorite dishes and drinks. The goal of the project is to raise awareness about racism towards the Asian American community while raising funds to support CAAL's advocacy and outreach. 100 percent of ticket sales go to CAAL, the Coalition of Asian American Leaders, an organization that works to equip and uplift leaders, develop and take action on shared agendas, and build across communities towards equity, justice, and prosperity.
 The chefs and the dishes they will be preparing in their videos are:
Christina Nguyen of Hai Hai and Hola Arepa
Dish: Lemongrass Beef Grilled in Betel Leaf with Lettuce and Herb Wraps
Yia Vang of Vinai and Union Hmong Kitchen
Dish: Grilled Red Snapper in Banana Leaf with Sticky Rice and Tiger Bite Sauce
Ann Kim of Young Joni, Pizzeria Lola, Hello Pizza and Sooki and Mimi
Dish: Korean Mung Bean Kimchi Pancakes
John Ng + Lina Goh of Zen Box Izakaya
Dish: Old School Chinese Clay Pot Rice with Chicken, Chinese Sausage and Shitakes
Ann Ahmed of Lat 14, Lemon Grass and Khaluna
Dish: Stuffed Tapioca Pearls with Mushroom, Pistachio, Radish, and Peanuts
Dustin Nguyen of Tres Leches
Drink: Basil Seed Collins with Gin, Lime, Honey, Pandan, and Seltzer
Jonathan Janssen of Brother Justus
Drink: Soy-Ginger Old Fashioned
Co-founder of the group Christina Nguyen explained the reason behind the fundraiser: "We want to bring to light the pervasive impact of anti-Asian rhetoric and actions, all while raising money for an organization that is actively working to combat it. The fantastic line-up speaks to how passionate we are about being seen as more than a noodle dish or a curry. Every one of us has experienced anti-Asian racism. We are asking others to support this effort, and we need others to raise their voices too." 
Yia Vang is also a co-founder.
The tickets for access to seven instructional cooking videos are $100 and can be purchased at https://caalmn.org/minnesota-rice. The videos will be released through May.
 Craftmade Aprons has designed custom aprons for the MN Rice chefs which feature trim made with traditional Hmong patterned fabric. A limited number of these aprons are also available for sale for $90, with $50 from each sale going to CAAL. Aprons can be ordered with the class or separately.  In addition, Craftmade helped pay for the video crew, The Vivid Agency, who made the videos.
Urban Roots, which operates six growing sites on the East Side of St. Paul, is launching a fundraising campaign from May 1-11 during Give MN's state-wide SpringForwardMN to support the half-acre expansion of Rivoli Bluffs Farm & Restoration site with a goal of raising $20,000. Rivoli Bluffs is home to their largest crop production space, fruit tree orchard, gravel bed tree nursery, bee hives, hoop house for season extension, berry patch and community garden program. Project updates will include a Children's Education Garden, Indigenous Medicine Garden in partnership with Lower Phalen Creek Project, a Mobile Farmers Market and increased growing space.
From the Star Tribune: The owner of Alibi Drinkery was denied a liquor license for its Northfield bar/restaurant: The owner of Alibi Drinkery in Lakeville defied Gov. Walz's order to close bars and restaurants last winter. The Northfield City Council denied Lisa Monet Zarza's request for a liquor license renewal for Alibi at Froggy Bottoms on a 4-3 vote at a meeting last week.
A story in Restaurant Business online reported: U.S. restaurant sales hit $61.2 billion in March, up 36 percent from the same month last year and 13.4 percent from February, according to U.S. Census data. Restaurant operators credit consumers' pent-up demand for dining out and the rollout of federal relief checks for the surge in sales.