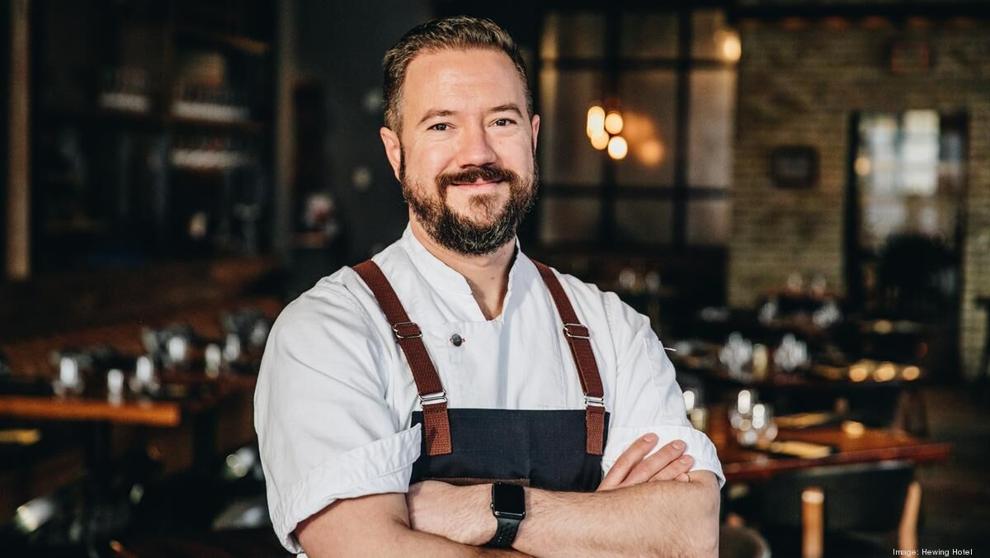 Housing restaurants in hotels makes sense from a number of vantage points: Guests need to eat and want a bar to drink in; free breakfasts are a great incentive to book chain hotels; and depending on the location, you can also attract local residents or office workers.
And, of course, both restaurants and hotels are in the hospitality business.
Minneapolis is catching up on the trend to add trendy, upscale restaurants to elegant hotels, including Tullibee at The Hewing, Gavin Kaysen's Mara at the newly constructed Four Seasons and Daniel del Prado's Bar Rufus in the Rand Tower Hotel.
These restaurants are a far cry from the do-it-yourself waffle irons (which I personally love) and pedestrian menus of hotels that typically shelter out-of-town wedding guests, rather than being the wedding venue itself.
At The Hewing on Washington Avenue North in the North Loop, Marque Collins has been creating food that is both locally sourced and Scandinavian-centric since February. For his fall menu, he's added a few dishes that veer away from the idea of meat-as-the-most-interesting-thing-on-the-plate. "I'm happy we got a lot more vegetable-forward," he said. "We found some interesting ways to present vegetables" that even meat-eaters will embrace.
One such dish is his butternut squash lasagna, which is presented as three delicate pasta pinwheels. A second favorite is the Smoked Mushroom Risotto, which substitutes barley for rice, complimented with meaty wild mushrooms.
Two fallish salads are the Kale & Date with orange vinaigrette and midnight moon gouda, and the Endive & Apple with roasted beets, Big Woods blue cheese and pistachio vinaigrette.
But rest assure, meat eaters, there's plenty of options for you, including Bison Tartare, four butcher cuts of beef, salmon and duck, prepared two ways.
"I love Italian and Japanese food as well," he said, and part of the process he's employing is "taking these techniques and having it make sense in a Scandinavian restaurant."
Developing a seasonal menu takes about four to six weeks, he said, and now that the fall menu has been rolled out, it's time to start thinking about the winter rollout in late December, early January.
The process starts, he said, by looking at flavor profiles and assessing what's missing on the current menu. "Sometimes we get a product in that's great and we try to use it in myriad ways," he said. Lamb was the last time they fell in love with a supplier's product and subsequently "worked through the whole animal."
Collins was attracted to Tullibee, after helping the parent company open a hotel restaurant in Des Moines, Iowa, due in part to its commitment to fermentation and preservation. He's self-taught, and his inspiration comes from his experiences and voracious reading. He originally set out to go to law school, but quickly discovered he didn't want to spend his 20s behind a desk. In his mind that gave him two options—the military or cooking. He choose cooking.
He started working at a family friend's restaurant in Gainesville, Florida, and initiatlly thought he'd go on to manage and own restaurants. But in working his way up, he discovered the kitchen was the most appealing part of the job.
"One of my goals is to push for sustainability," he said. "Not just product(wise), but culture as well."
The Hewing has given him that opportunity. "Our cooks are paid well and have benefits and work/life balance," Collins said. The benefits come through the hotel, and even in a short-staffed economy, the dinner cooks work four days a week and the managers, while still working 50-hour weeks, "almost always" have two days off together.
"Tullibee is pushing to be great," he contends. "It's not just a hotel restaurant…but a great restaurant that happens to be in a hotel."
And no one, he said, can dispute that neighborhood restaurants can be great as well.