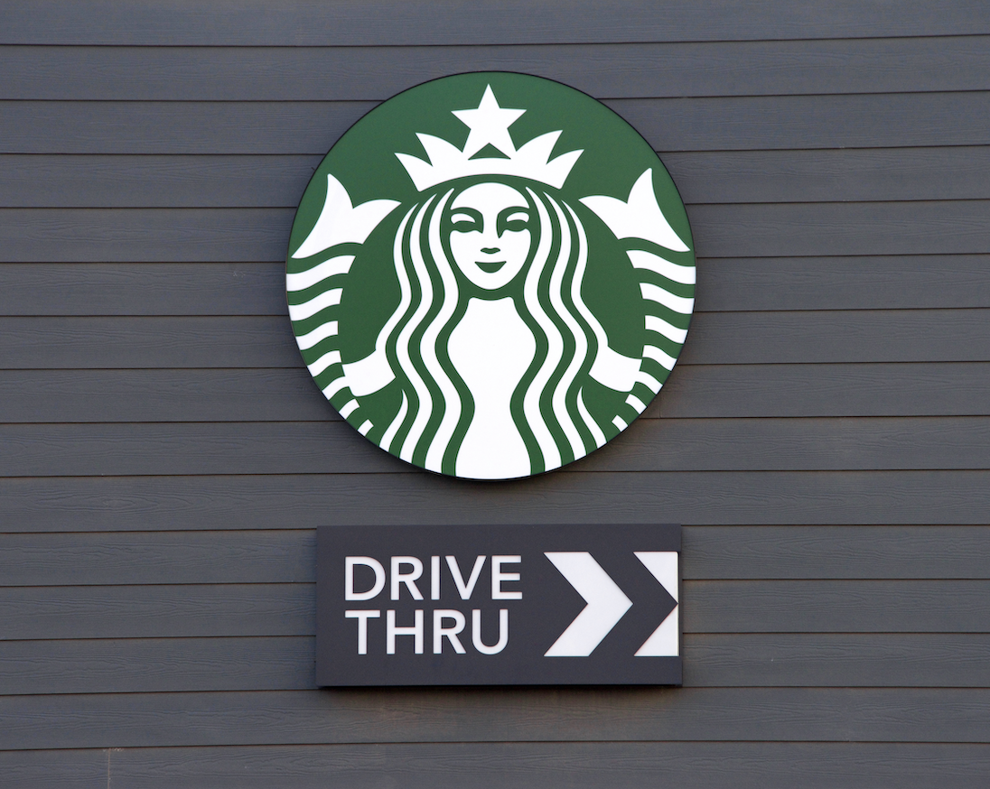 As cities across the country debate the need for drive-thrus, St. Paul will have one fewer to debate. The controversial drive-thru at the Snelling and Marshall avenues Starbucks is being permanently removed, with approval from city staff. The drive-thru will be replaced with a patio, thus ending the controversy that began after the coffee shop opened in early 2017. The changes are to take place this spring.
Biking and waking advocates are hoping the change pushes the city in the direction of further restricting drive-thru services, like Minneapolis has done.
Closing the drive-thru solves the problem of vehicles blocking traffic and bike lanes and the sidewalk. A Starbucks corporate spokesperson, Jay Go Guasch, announced the changes are bicycle-friendly, with additional bike racks and a bike repair station proposed.
The current drive-thru area will be filled with a patio space, with a pergola-style roof just south of the drive-up window. Plans call for the roof to be attached to the east side of the building, above outdoor seating. The current drive-thru window will be used for walk-up service.
The Snelling/Marshall coffee shop and caffeine-deprived traffic jams were quickly dubbed "Carbucks" and "Snarshall" by irate area residents. Vehicles turning into the Marshall entrance caused traffic backups that spilled onto Snelling, and accidents were reported at the drive-thru entrance.
In 2017-2018 different traffic control solutions were tried, but in mid-January Starbucks submitted a new site plan review application to city staff, said Suzanne Donovan, city spokesperson. The plan was reviewed with staff from several city departments on February 8, including the Department of Safety and Inspections (DSI) Site Plan Review committee.
Based on the review, Donovan said city staff will issue a conditional-site plan approval for the proposed site changes. Updated plans are required to comply with the conditions before final approval of the site plan and issuance of any city permits.
 "The proposal represents a good deal of time spent by city leaders and Starbucks management," said Donovan. "It's a creative fix that serves the store, its employees and the community."
The conditional-use permit that was issued in 2015 and modified in 2018 through site plan review by the Planning Commission would be allowed to expire.
Starbucks closed the drive-thru in April 2021 after complaints about having a police officer stationed there during busy periods.