Occupying the once-loved Spoonriver spot in the Mill District of Minneapolis, Farmers Kitchen + Bar opened today at 7:30 a.m. to bring residents everything from oat milk lavender matcha lattes to Bison Wild Rice Meatballs. While Spoonriver will be missed, the Minnesota Farmers Union is just the group to bring something new to the space at 750 South 2nd Street.
"I'm really looking forward to all our purveyors that we have," said Project Manager Jeffery Larson at the media preview on August 19. "I think that's the most exciting part of this whole deal—the concept that it's literally Minnesota farmers or Minnesota sourcing for all the product that's here."
While MFU is well-known throughout the Midwest, they capture special attention every year at the Minnesota State Fair. While this year they arrive with a Cucumber Jalapeño Limeade and Maple Cream Nitro, fan favorites have included Mocha-on-a-Stick ice cream bars and Blueberry Key Lime Pie.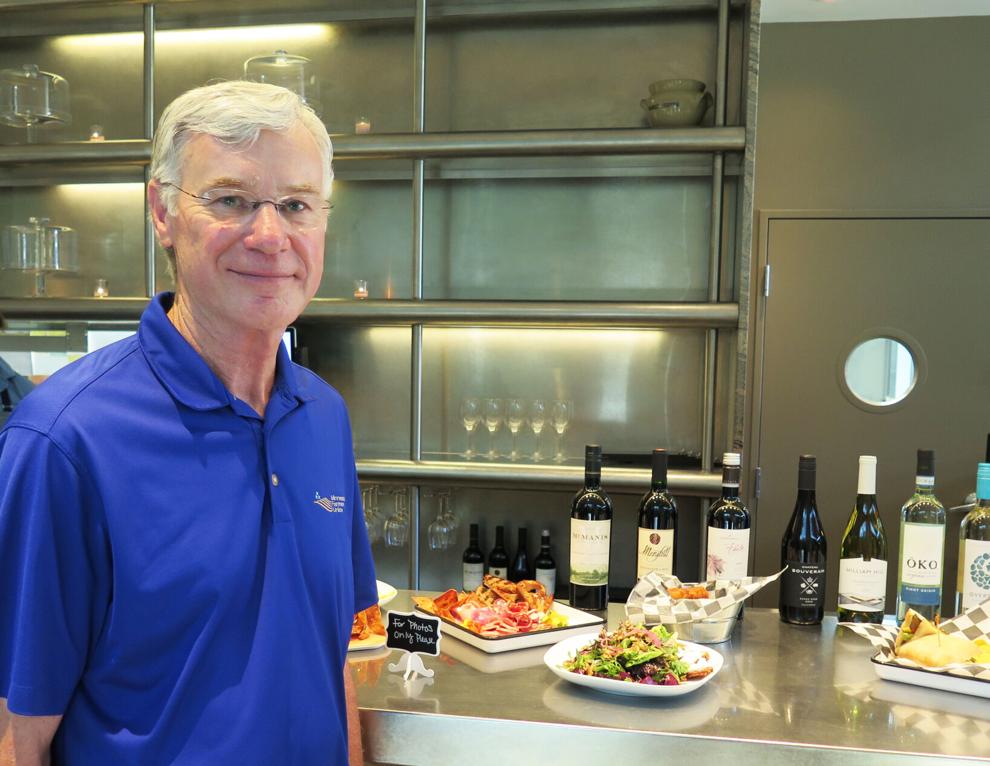 "So, we always had customers ask, 'Where can we find your place uptown?'" said Gary Wertish, MFU President. "And we didn't have a place. We felt the need was there and the opportunity was there; and it really gives us an opportunity to advocate for agriculture. We can really connect the consumer with the farmer through food. So many consumers now are generations removed from the farmer so we just think it's important to reconnect them and to buy local."
The back wall displays a large mural made up of a mosaic of images of farmers from Minnesota Farmers Union and Minnesota Cooks, the local foods program of MFU. The larger image is from Doraisamy Elk featured in the 2012 Minnesota Cooks calendar. Below reads, "Farmers Kitchen + Bar is owned and operated by Minnesota Farmers Union, a grassroots membership organization giving a voice to family farmers. We honor the tapestry of farmers that bring Minnesota's vibrant food scene and Minnesota Farmers Union alive."
The hallway on the right showcases framed photos of other union farms, including Capra Nera Creamery, the creamery providing goat milk cheese available for purchase in the Farmers Kitchen mini-market.
"I just love the idea of this restaurant," said Katie Bonow, owner and operator of Capra Nera Creamery. "It's so connected to the farmers. Farmers have a voice and their faces on the wall."
Bonow's love and influence from her collegian studies in Italy aided her in naming her farm. "Capra Nera" is Italian for "Female Farmer," an homage to her mother, a generational dairy farmer.
The mission of Farmers Kitchen is clear: to connect consumers to the famers responsible for the product being offered. Farmers have a voice, and here it's heard. Wertish emphasized the wide variety of reasons to source from local farms, the chief features being product quality and local economy impact.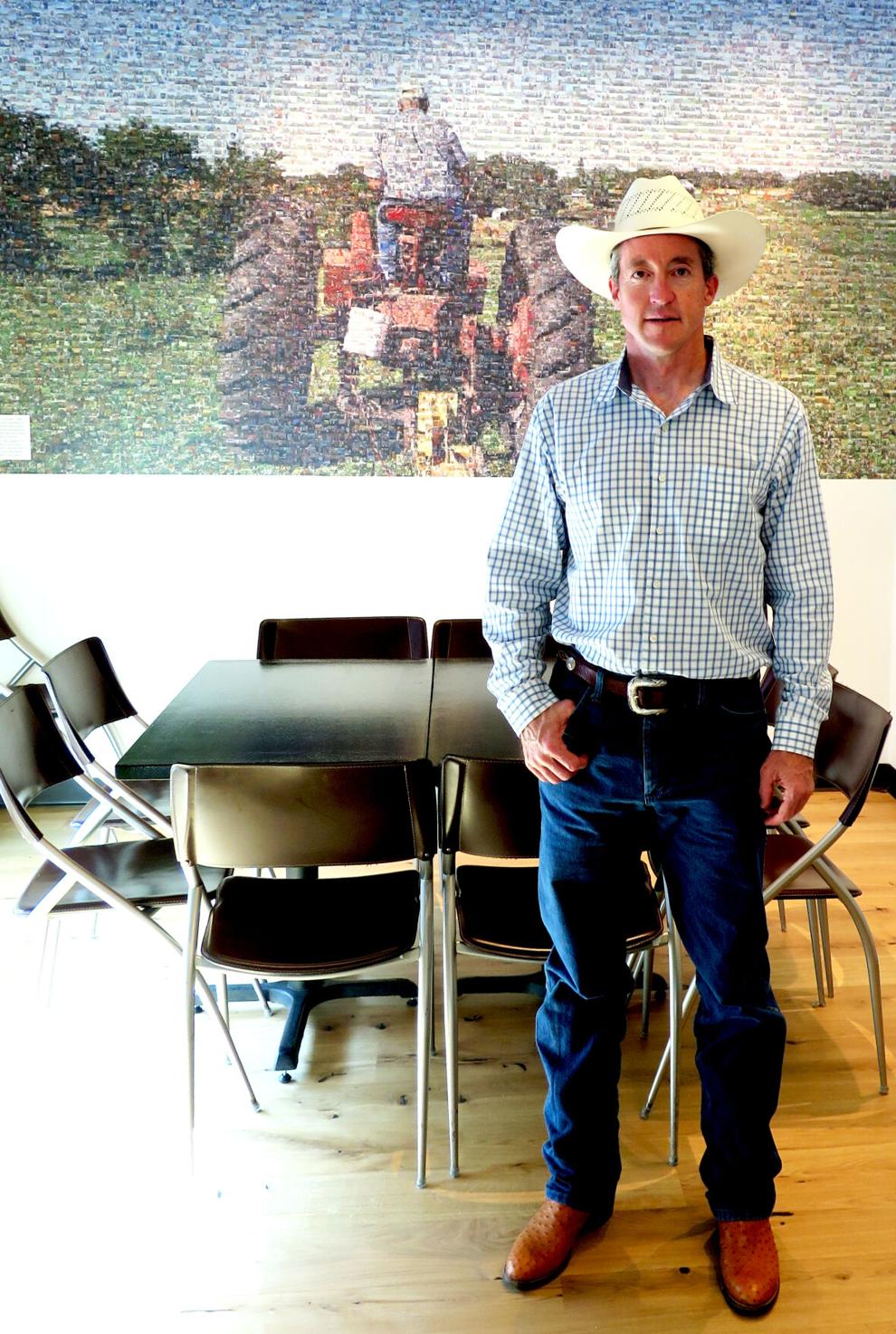 While my knowledge of local economics may be lacking, I can personally attest the flavor pallet of Farmers Kitchen is not. The Bison Wild Rice Meatballs ($16) are laid in a rich rosemary cream sauce with fresh herbs, hiding delicately roasted shiitakes and thick-cut baby Portabella mushrooms. The variety of textures and richness of the appetizer lends to a decadent experience. The Baby Beet Salad ($16) was served fresh and light with field greens tossed in a sherry wine vinaigrette and topped with candied walnuts. Crostini came on the side with a sliver of Donnay Dairy goat cheese. The food is elevated and intentional without appearing fussy or pretentious.
"The whole premise here is to buy as much as possible directly from a Minnesota farm. That way, you've got a fresher product that goes right on a local's plate, but you've also got those dollars going right back to that family farmer's local communities." Wertish added. "Everyone needs to know the value of where their food comes from. It's important to reconnect the consumer with agriculture."
Timely as it may be to open the restaurant at the same time the MFU is generating buzz over State Fair food, the original goal was to open much sooner.
"It's been a little bit in the works," said Larson. "We ran into a snag with everybody else with COVID, and we wanted to keep pursuing forward and we couldn't get our product in, meaning building materials, and kitchen equipment. We really wanted to open a few months ago."
With respect to the labor shortage, Farmers Kitchen is on a slow open pace to hire and train back- and front-of-house staff. While the drinks and all-day menu are currently the extent of Farmers Kitchen, a breakfast and dinner menu will roll out when the restaurant has the staff and stability necessary to extend their hours.
Currently, the restaurant and café is open from 7:30 a.m. to 4 p.m. Wednesday through Sunday. The doors are closed Monday and Tuesday until further notice. The all-day menu is served from 10 a.m. to 4 p.m.
Visit Farmers Kitchen + Bar's website to stay updated on hours of operation.