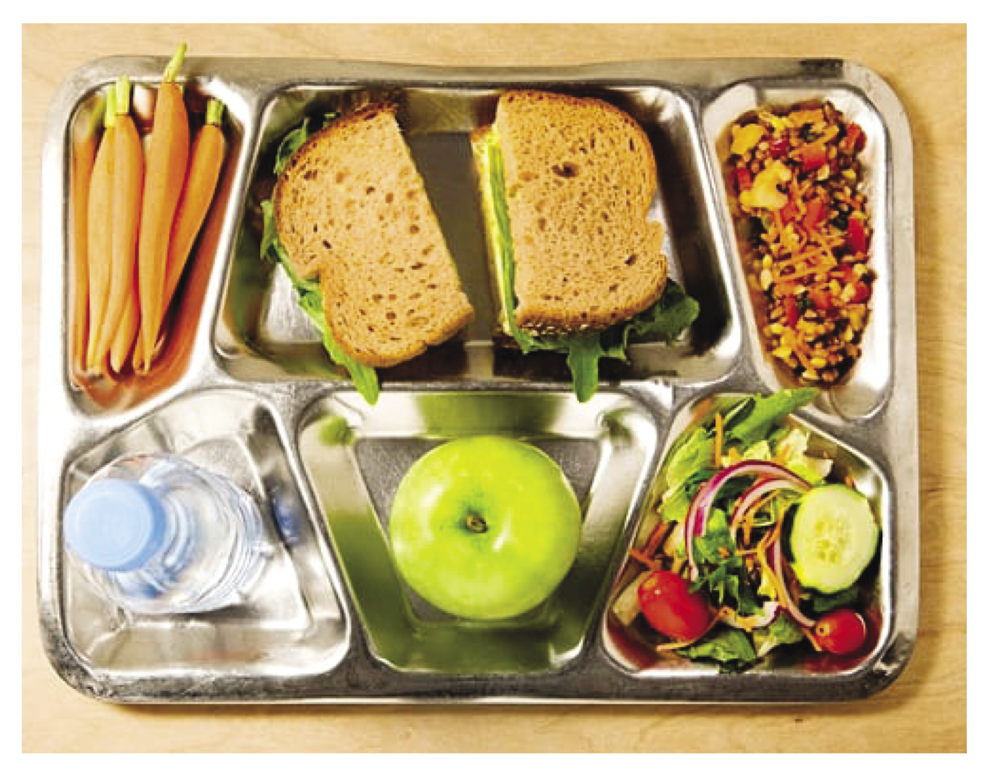 Planning for the 2021-2022 school year includes preparation for breakfasts and lunches for the state's pre-K through 12th grade students. After more than a year of working under COVID-19 pandemic constraints, school districts are operating typical summer meal programs and preparing for in-person food service in September. But they do so with growing concern about decreased participation, lower revenues and rising costs.
A new survey of 1,368 school meal program directors nationwide reveals serious financial and operational challenges for the upcoming school year. The School Nutrition Association's Back to School 2021 Survey spotlights key issues Congress must address in Child Nutrition Reauthorization legislation to ensure the sustainability of school meal programs. Meals reach more than 50 million students across the country. SNA represents 50,000 nutrition professionals.
"School meal programs, which are critical to the health and success of millions of America's students, face an uncertain future following the pandemic," said SNA president Reggie Ross, who is also a school nutrition specialist. "Congress must act to ensure these programs are financially sustainable to benefit future generations."
Many students shifted to online learning in March 2020 as the pandemic bore down. That meant quickly setting up emergency meal service plans to get food to families.
"Every school district in Minnesota had to come up with a plan," said Mary Jo Lange, president of the Minnesota SNA's executive board.
Lange oversees school nutrition programs for the Red Lake School District in North Central Minnesota. When students moved to distance learning in spring 2020, her staff prepared breakfasts and lunches for 1,500 students. Food was delivered along school bus routes.
"Our district is in a remote area, and a lot of parents don't have transportation," she said.
Lange added that food was provided statewide in many ways. Some districts had nutrition staff preparing meals for delivery. Others dropped off boxes of prepackaged foods, such as cereal cups, tuna pouches, rice, bread and milk. Some districts provided a week's worth of meals in one delivery or curbside pickup.
Districts worked closely with the Minnesota Department of Health and Minnesota Department of Education during the pandemic. The National School Nutrition Association was also an important resource, along with USDA.
One concerning trend is that participation in meal programs dropped significantly. Many affluent Minnesota families opted to provide meals without relying on school resources, Lange said, and fewer meals means fewer paid meals and federal reimbursements, which cover a major portion of school budgets.
In the SNA survey, 86 percent of school nutrition directors said that financial sustainability of meal programs is a concern, especially given already tight budgets, rising costs and pandemic-related issues.
USDA data shows that from March 2020 to February 2021, schools served 2.2 billion fewer meals compared to the prior year, meaning a $2.3 billion loss in federal revenue. The revenue gap means that 48 percent of school meal programs expect a net loss for school year 2020-2021.
An additional 20 percent are unsure of what to expect. Of school districts expecting a loss, only 32 percent anticipate having sufficient revenues to cover a loss.
In June, St. Paul Public Schools had to transfer $1.9 million from its general fund to cover unauthorized pandemic spending by its nutrition services department. It followed a forensic accounting review, which found improper spending in various areas, including staff salaries.
School nutrition directors nationwide took many steps to address these financial issues, such as limiting menu choice and variety, deferring equipment investments and program improvements, and reducing staff, salaries and benefits.
Lange also noted that the loss of ala carte food sales in school cafeterias has had a huge impact on budgets.
Nearly 30 percent of responding school meal programs have requested district general funds to cover losses.
Despite the rising challenges, Lange believes school nutrition programs will adapt and overcome, and eventually prevail. "This is what we live for," she said. "To make sure students get good, healthy meals."