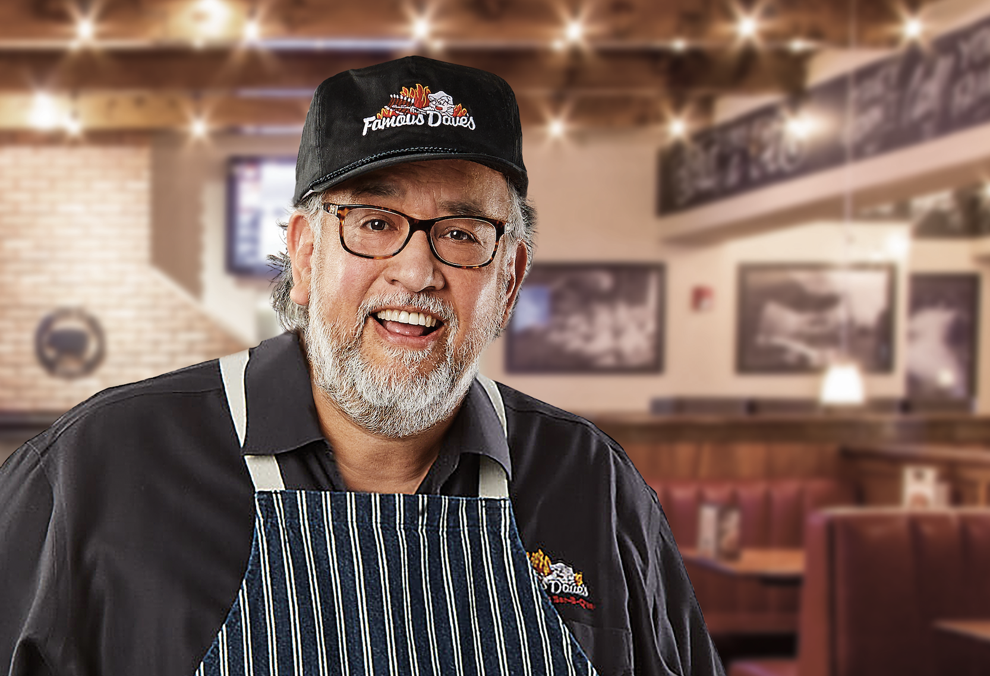 If you ask Dave Anderson, the man behind Famous Dave's, why he's now among Native American astronauts, Pulitzer Prize-winning authors, government leaders, advocates and star athletes, he's humble. Being inducted into the National Native American Hall of Fame in November was a bit of a surprise.
"I'm just a barbecue dude," said Anderson. "I never thought of it until I was put in the hall of fame, but they were telling me, 'Do you realize what you've done?'"
It's hardly a short list of accomplishments. He was George W. Bush's assistant secretary for Indian affairs; he became the CEO of the Lac Courte Oreilles Ojibwe tribal enterprises; he founded LifeSkills Center for Leadership to support at-risk Indian youth. He also just happened to build Famous Dave's from a tiny Wisconsin storefront into a nationwide barbecue franchise—that's a story he loves to tell.
"It's just an amazing story that Famous Dave's got its start out of a lean-to; talk about humble beginnings," said Anderson.
Anderson really did start in a lean-to, made from bent branches and a classic-blue tarp. He learned to cook there in his mother Iris's frybread stand. The venison was imbued with smoke from the cooking fire, a bit of foreshadowing of his barbecue future that aligned with his Native background.
The love of Southern barbecue came from his dad, Jimmie Anderson of the Choctaw Nation of Oklahoma. The elder Anderson grew up in the southeast corner of Oklahoma, close enough to smell Texas barbecue on the wind. When the family moved to Chicago after World War II, he was a bit obsessed with finding or recreating authentic barbecue.
"This is no joke, he would drive my mom down South until she learned to cook Southern food," said Dave Anderson. "My dad was really insistent on the right ingredients. When I started Famous Dave's, I had this background of why I had to have certain ingredients and why my seasonings had to be fresh ground."
It also informed his process: real wood and plenty of patience. His dad knew the best barbecue spots in Chicago had a pile of wood outside. Anderson scaled that up as the first wood-smoked barbecue company to go national. He shook up the pickle world, too, with sweet and spicy flavors, and "nobody, not even Wolfgang Puck or Guy Fieri, have more recipes in a grocery store than me," said Anderson, who is not humble about the success and impact of Famous Dave's.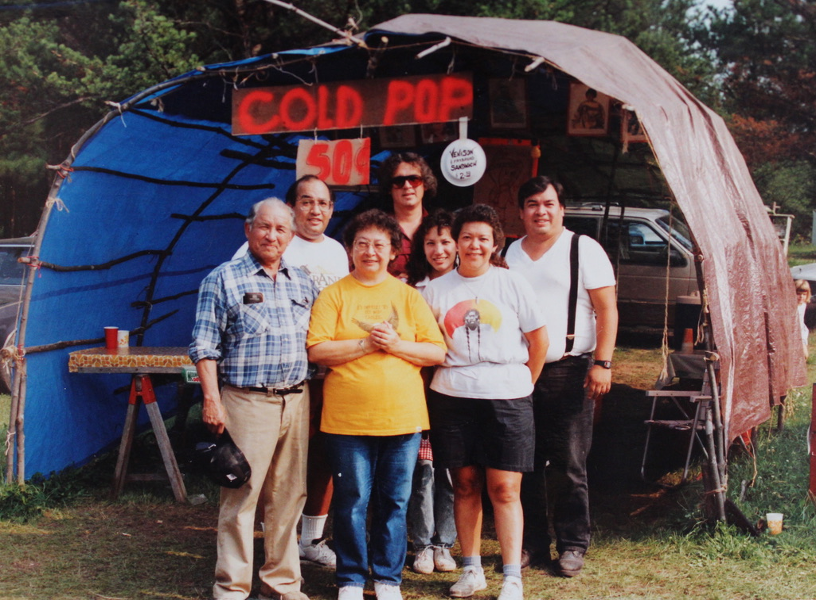 And he deserves to be proud—he's among the Native American business leaders who broke free from generations of suffering. Both of his parents were ripped from their families and put into Indian boarding schools. One generation later, he created a concept pulling in hundreds of millions in sales.
"American Indians in their native country as a whole are really a first generation of entrepreneurs, if you think about it," said Anderson. "We're just now gaining some headway in business."
Building Famous Dave's gave him unique insight that he brought back to his tribe, if reluctantly, after the Lac Courte Oreilles Tribe asked Anderson to be the tribal CEO.
"They convinced me that I was one of the few Native Americans with any business background and they needed my help," said Anderson. "They had real businesses but they were all losing money. I realized part of it was the mindset of what it takes to be profitable just wasn't there."
He helped tribal leaders turn things around and got a nod from Ronald Reagan's Commission on Indian Reservation Economies as one of the top tribes with businesses in the country. That was just his first brush with politics; he was later named the assistant secretary for Indian affairs by George W. Bush. His goal was to reimagine the ugly history of Indian boarding schools as leadership academies. Government moved too slow for Anderson, but the idea evolved into his LifeSkills Center for Leadership, one of his favorite accomplishments of all.
"So many high schools and colleges have some sort of leadership retreats, everyone goes off and sings kumbaya and goes home happy. The work we do is probably the most challenging thing anyone will ever do," said Anderson.