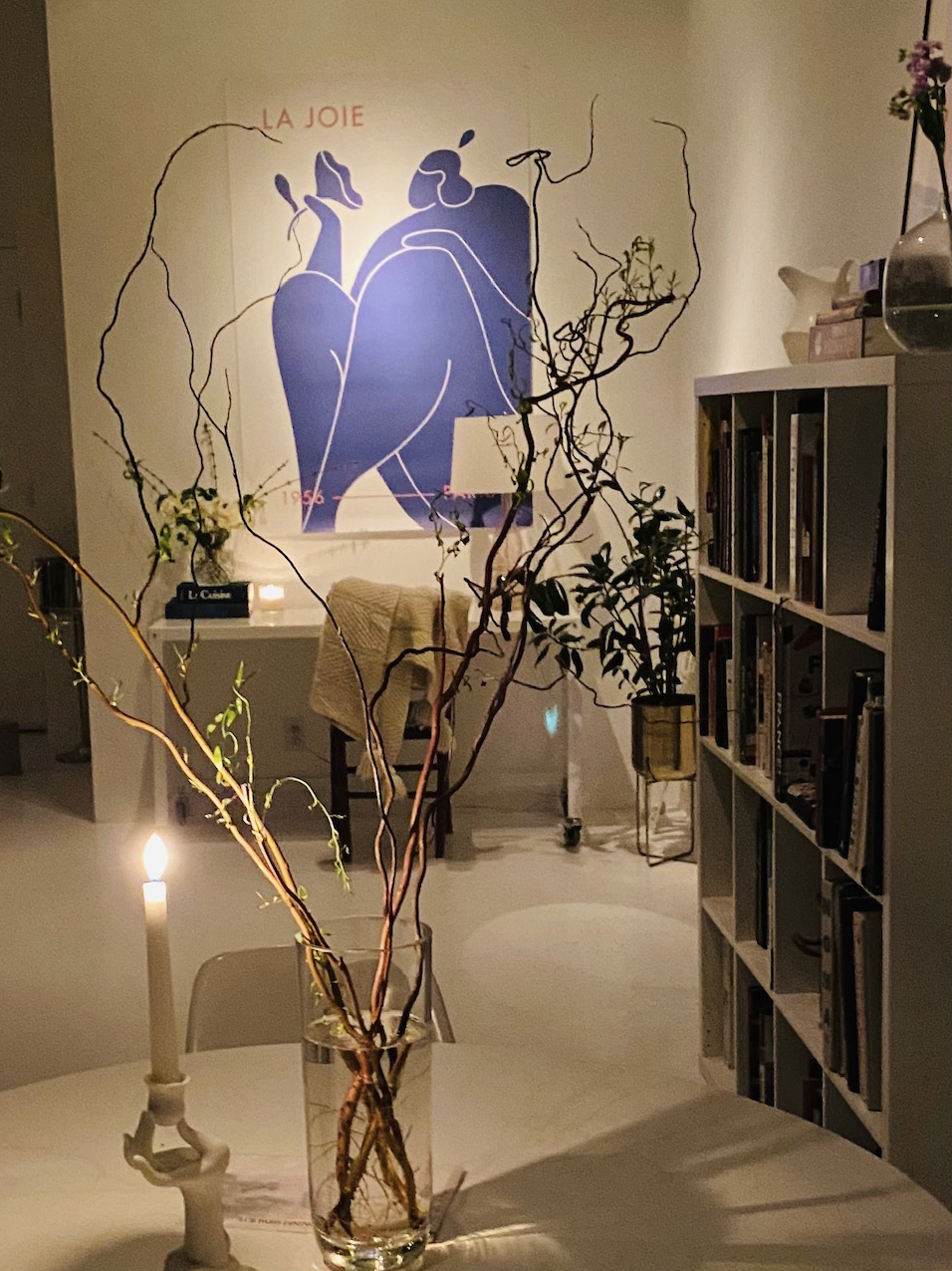 A small, intimate restaurant works well during the best of times, but during a pandemic a limited number of seats can't be socially distanced and still hit the necessary numbers. Which is one of the reasons the celebrated Grand Cafe closed at the beginning of the pandemic, reassigning owner Jamie Malone's considerable talents to French-inspired meal boxes, featuring upscale reheat and limited-assembly meals, along with romantic extras like monochromatic farmers' market flower bouquets and branded scented candles.
Malone's new concept, Petite Atelier—a newly transformed space on Fourth Avenue in Minneapolis, just down the street from Target Field—is welcoming a limited number of diners for a six-course prix-fixe menu, which in the last week of January started with a Porcini Custard with Parmesan and Rosemary Cream served in a brown egg shell, and finished with a Rum au Baba with Chantilly. Wine selections are by entrepreneurial sommelier Bill Summerville.
Guests are seated at a long table with the special attention Malone is known for, in the guise of tiny white ceramic hands holding candles or salt dishes and mismatched vintage dishes. Above hangs a magnificent chandelier held in place with rope while waiting for permanent installation.
The return of Grand-style dinners attracted Malone-devotees. During my recent visit, the person sitting next to me on the left said he had been to Grand Cafe 30 times, while the person to the right admitted to 50 visits during its four-year run.
Malone is also doing business under The Paris Dining Club and Keep it Grand monikers.