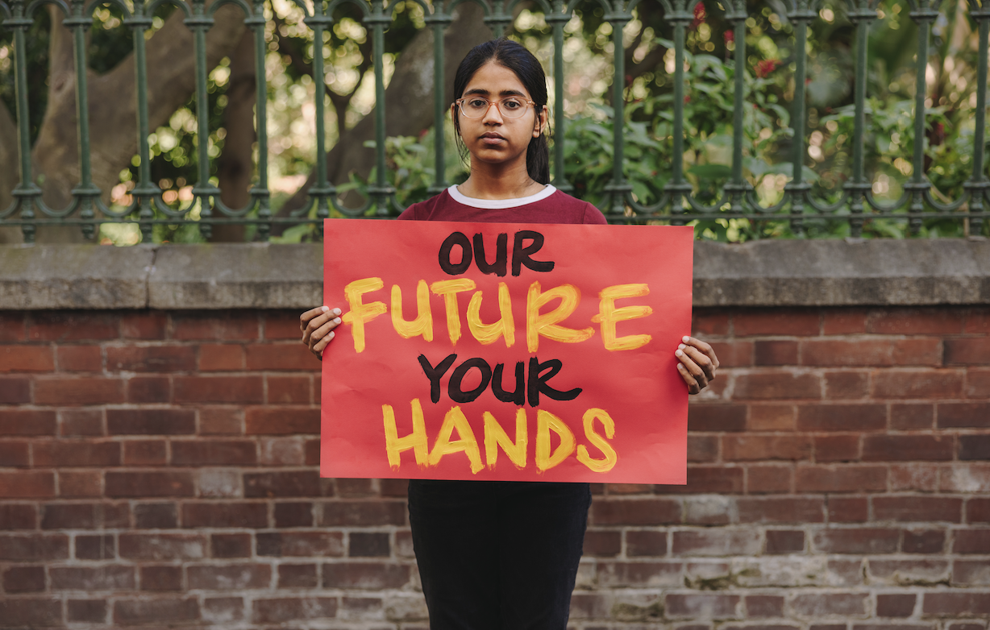 Hastings Public Schools' foodservice workers, frustrated from months of talks and no contract, went on strike February 7. The workers are members of SEIU Local 284.
Until a settlement is reached, the workers plan to picket at different locations each day, starting with Hastings Middle School. The district also has three elementary schools and a high school.
The union has taken its case to social media, showing video clips of members on the picket line. Laurie Potthoff, steward and cook at Hastings High School, said this about the the strike: "It broke our hearts that it came to this for our kids." Potthoff pointed out that students had to settle for cold lunches on the strike's first day, instead of a hot meal.
A 10-day notice to strike was filed in late January. Foodservice workers, students, parents and teachers rallied February 6 in front of Hastings City Hall in an event streamed on Facebook.
The group represents 35 workers, and about 20 attended the rally, wearing purple and holding a "unions for all" banner.
Workers say that while school district administrators has been given large raises, foodservice workers earn less than $15 per hour to start. The workers showed up to school during the COVID-19 pandemic to keep students fed.
SEIU Local 284 workers have been bargaining since June 9, 2022. They have argued for fair wage increases to keep up with high inflation, health insurance benefits and to maintain stability through regular hours.
Workers were offered a one-time settlement, but rejected it. They have had four mediation sessions since June.
At a minimum, the workers want a $3 an hour raise. Cooks currently get about $15, while dishwashers and cashiers earn $12 to $14 per hour. A complaint is that under the district's proposed contract, new hires would be paid more than longtime staff. Hastings, like many other school districts, struggles to hire foodservice staff.
Another concern is that foodservice workers only get two days of vacation and have to use them on snow days.
Superintendent Robert McDowell posted on the district website: "Unfortunately, we continue to prepare for a foodservice strike .…" He stated that school leadership provided multiple proposals in line with what comparable neighboring school districts pay and consistent with what other district employee groups have already accepted during the current cycle of negotiations. "We continue to be hopeful that a responsible and justifiable agreement can be reached."
The Hastings School District encompasses more than 170 square miles and is, geographically, one of the largest school districts in the Twin Cities metropolitan area. The school system has a K-12 enrollment of approximately 4,300 students. It serves the cities of Hampton, Hastings, Miesville, New Trier and Vermillion, and portions of Denmark, Douglas, Hampton, Marshan, Nininger, Ravenna, and Vermillion townships. Most of the school district is located in Dakota County, but parts are in Washington and Goodhue Counties.