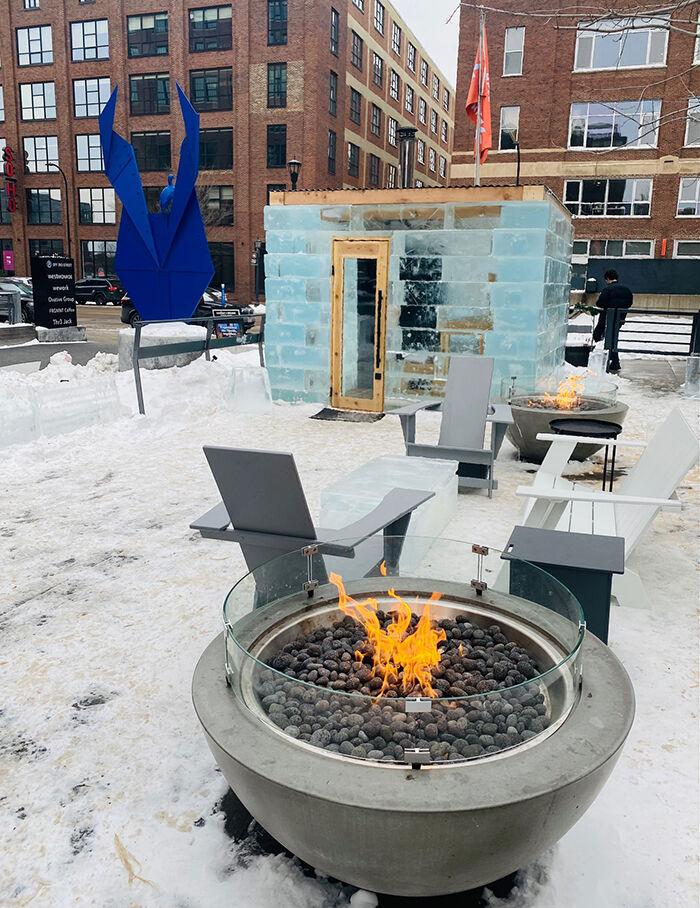 The Freehouse is adding another "house" to its patio, and while it won't be free, it will be a unique experience at a restaurant--a wood-fired sauna for four run by Cedar & Stone Sauna, according to Minnesota Monthly. You supply the flip flops, and the "sauna concierge" supplies the robe, towels, cup of tea and water. The 75-minute experience includes a hot sauna and an ice bath. It's one of the many ways restaurateurs are finding to extend the life of their patios as indoor dining become precarious again thanks to an upsurge in Covid cases.
Sooki & Mimi, Young Joni's newest sister concept, and Owamni by the Sioux Chef, represented Minnesota's finest on the New York Times 2021 Restaurant List of 50 concepts countrywide that the editors/writers are the "most excited about right now." Sooki & Mimi is Ann Kim and Conrad Leifur's fourth restaurant and Owamni is a modern take on indigenous food. Both concepts are from James Beard award-winners.
Father/son duo David and Eli Fhima have purchased the North Loop's historic Ribnick building with plans to turn it into a three-level restaurant, speakeasy and event space, inspired by the world-renowned cabaret Moulin Rouge in Paris, France. The new entity, Moulin Rouge LLC, purchased the building for $3.5 million, according to the Star Tribune. The building previously was a fur retailer. The Fhimas are also preparing to open Mother Dough in the former Peace Coffee space in the Capella Tower later this year. And the good press keeps coming, David Fhima and his wife Lori were featured in their home kitchen in a three-page spread in the December/January issue of Lake Society Magazine.
There are some new byline covering restaurants in different publications. Joy Summers, formerly with Eater, is now a food reporter with the Star Tribune. Tierney Plumb covers restaurant news for Twin Cities Eater. Nancy Ngo left the food section of the Pioneer Press to become the home and garden editor for the Star Tribune. Brianna Kelly covers restaurants for the Minneapolis/St. Paul Business Journal.
After 23 years, the Black Dog Cafe in St. Paul is closing January 15, according to Eater. In announcing the closing, Co-owner Sara Remke said that Covid played a big part in the closing, but was not the only factor in their decision.
EaTo, the mufti-faceted restaurant /bar on Washington Avenue in East Town Minneapolis, has opened two more profit-centers, an Italian-inspired market and a bottle shop featuring curated Italian-style wines that compliment the EaTo menu. The neighborhood restaurant reopened Wednesdays through Saturdays after a frozen pipe blew during the holidays, flooding the 8,000-square-foot restaurant located on the lower level of the Latitude 45 apartment building. The final offering, an Italian Steakhouse Concept that will debut as a ticketed pop-up, is opening at the end of January.
Come spring, Minneapolis' North Loop will be the site of the third Stalk & Spade, a plant-based "burger" concept. The fast-casual restaurant is slated to go in next to Founder Steele Smiley's Crisp & Green on Washington Avenue. Both concepts are franchises, and both promote healthy eating. Smiley's first entrepreneurial endeavor was a personal training concept, Steele Fitness.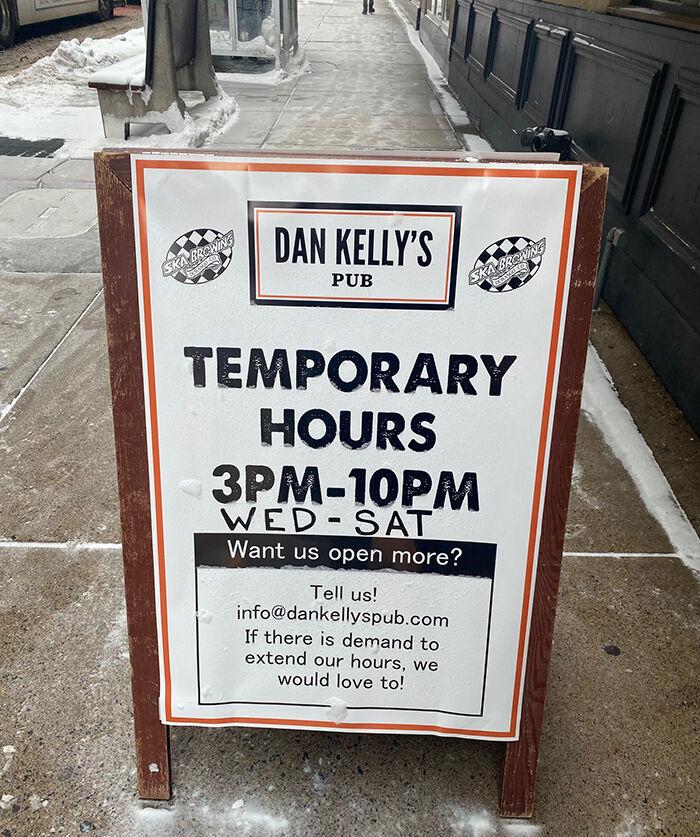 Dan Kelly's Pub has reopened "in the heart of downtown" Minneapolis with a new menu and plans to add a Broadway Pizza to the site early 2022. Known for its 3-7 p.m. Happy Hour, Dan Kelly's will be open Wednesdays through Saturdays from 3 p.m. to 10 p.m. Menu items range from White Fish Fritters for $7 to a Crab Corn Dog for $55. Both a double burger and a fish sandwich sell for $14 each.