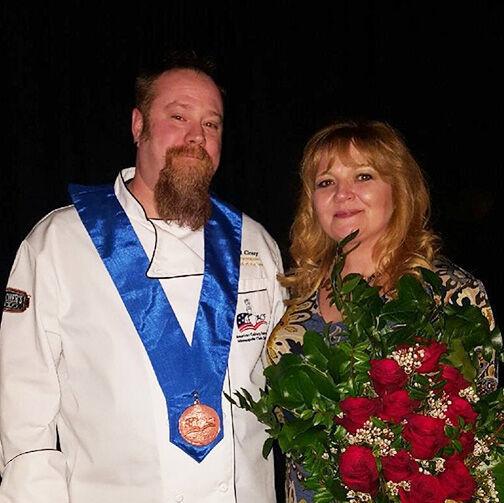 Chef Daniel Cleary died February 8, 2022, after a 15-month battle with brain cancer. He is survived by his wife, Theresa Cleary, and sons, Nate and Jake. A notable supporter of the Minneapolis ACF chapter, he most recently held the office of vice president. "He was an avid culinary competitor and a huge supporter of culinary students which was evident in his generous donations of scholarships through his and his wife's business, Luzette Catering," said Chef John Van House, the current president of the chapter. Some of Cleary's awards include multiple competition bronze and silver medals. In 2015 he won both the Chapter Member of the Year and the Chairman of the Board awards. The following year he was Chapter Chef of the Year.
Chef Keith Hoffman was his competition partner. "Although it would take us three competitions to medal, it didn't matter to us. Competing in the realms of the ACF was what mattered to us," Hoffman said.
Before opening his own catering business with his wife, Cleary worked as the executive chef at the Park Tavern in St Louis Park.
He will be missed for many reasons, Van House said, but mostly because "his insight, creativity and passion for what we do was unmatched."
Trish Gavin, beverage director at Khaluna and Lat 14, created a "drink for a cause" to be served at Malcolm Yards throughout March to benefit the Jack Riebel Memorial Culinary Scholarship Fund at St. Paul College. "I think even though he was more of a gin guy he still would've enjoyed it," Gavin said about her concoction on Facebook.
Around 14 women chefs are participating in the college basketball version of the Taste of the Twin Cities: Celebrating Women Leaders in Culinary, Sports and Business. The event is being held March 31 at the McNamara Alumni Center in conjunction with the Cities hosting the NCAA Women's Final Four basketball tourney during March Madness. As one of many celebrations surrounding the women's tournament, Taste of the Twin Cities benefits Health Fairview's Food is Medicine program. The event emcee is sports commentator Michele Tafoya, along with foodie philanthropist Sue Zelickson; basketball great Lindsay Whalen; and winemaker Gina Gallo. In addition to the chefs preparing a lavish spread, several prominent female restaurateurs will be honored. Tables are sold out, but donations to a good cause can still be made at www.HungerRelatedEvents.org.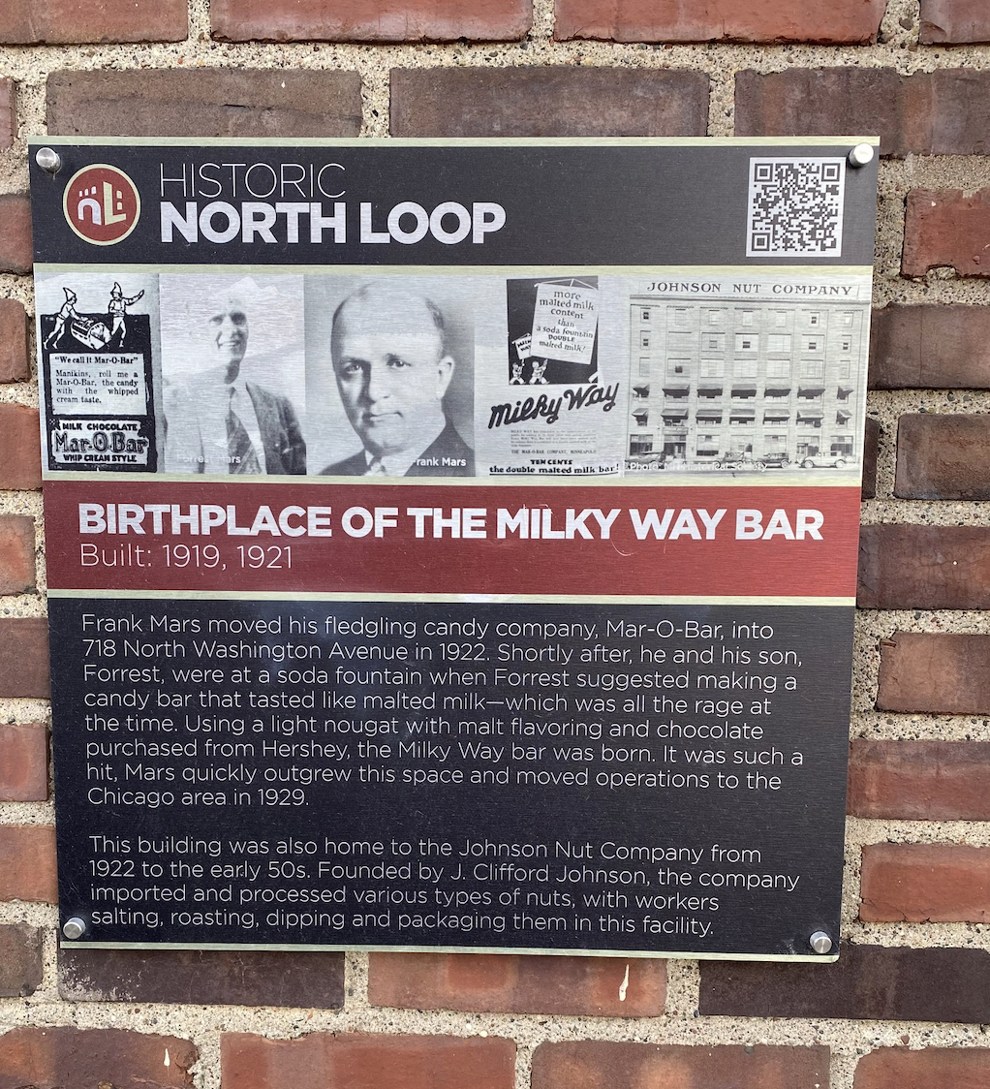 A new sign was spotted on Washington Ave N in Minneapolis's North Loop (or at least new to us) marking a historic spot—the birthplace of the Milky Way (the candy, not the galaxy). Frank Mars moved his candy company, Mar-O-Bar, into 718 North Washington Avenue in 1922. It was here where he and his son, Forrest, came up with the idea to make a candy bar that mimicked the flavor of malted milk, a shake that was all the rage at the time. Unfortunately for the North Loop, the candy bar was such a hit that Mars needed more space and thus moved the company to Chicago.