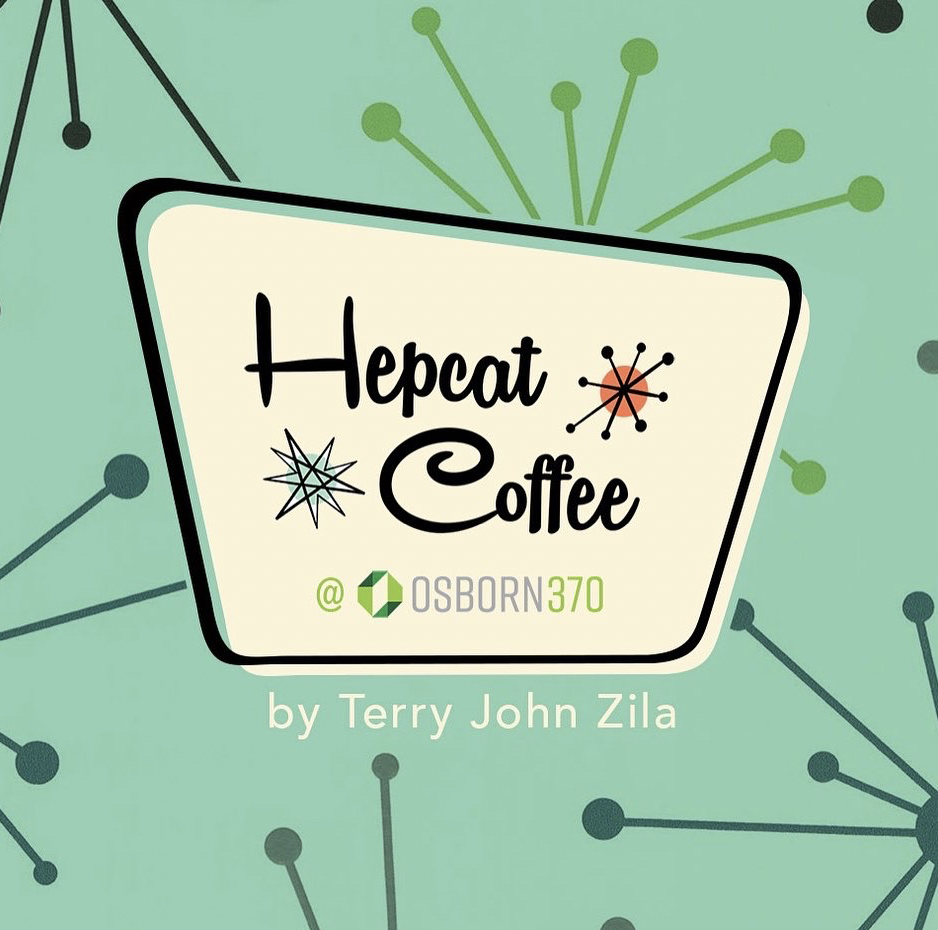 After years catering and baking wedding cakes, Terry John Zila has opened his first brick-and-mortar location, Hepcat Coffee at 370 N. Wabasha Street in St. Paul. The name is a swing dance term that refers to a "cool person," he said,which fits the mid-century modern building in which it's located. The stylish coffee shop will be open Monday through Friday from 7 a.m. to 5 p.m., serving a variety of pastries, paninis and soups made from scratch on site. The reason for weekdays only, Zila said, is to accommodate his weekend catering and wedding businesses. But also because the restaurant is located in a security building that doesn't have public access on the weekends. Zila is currently applying for a liquor license for beer and wine, and one of the offerings will be the trendy champagne in a can. It's all still evolving, Zila said, but he envisions Hepcat being a cool concept that can be rolled out to other locations down the road.
While the downtown Minneapolis Devil's Advocate in the Target building remains closed due to workers still not populating office buildings in mass, a second location opened in a former Famous Dave's spot off Hwy 36 in Stillwater. In a nod to the restaurant's theme, the wallpaper over the bar is a repeat of the Vatican's Sistine chapel's ceiling. Additional artwork highlight some of artist Horatio Bosch's other-worldly paintings on plywood.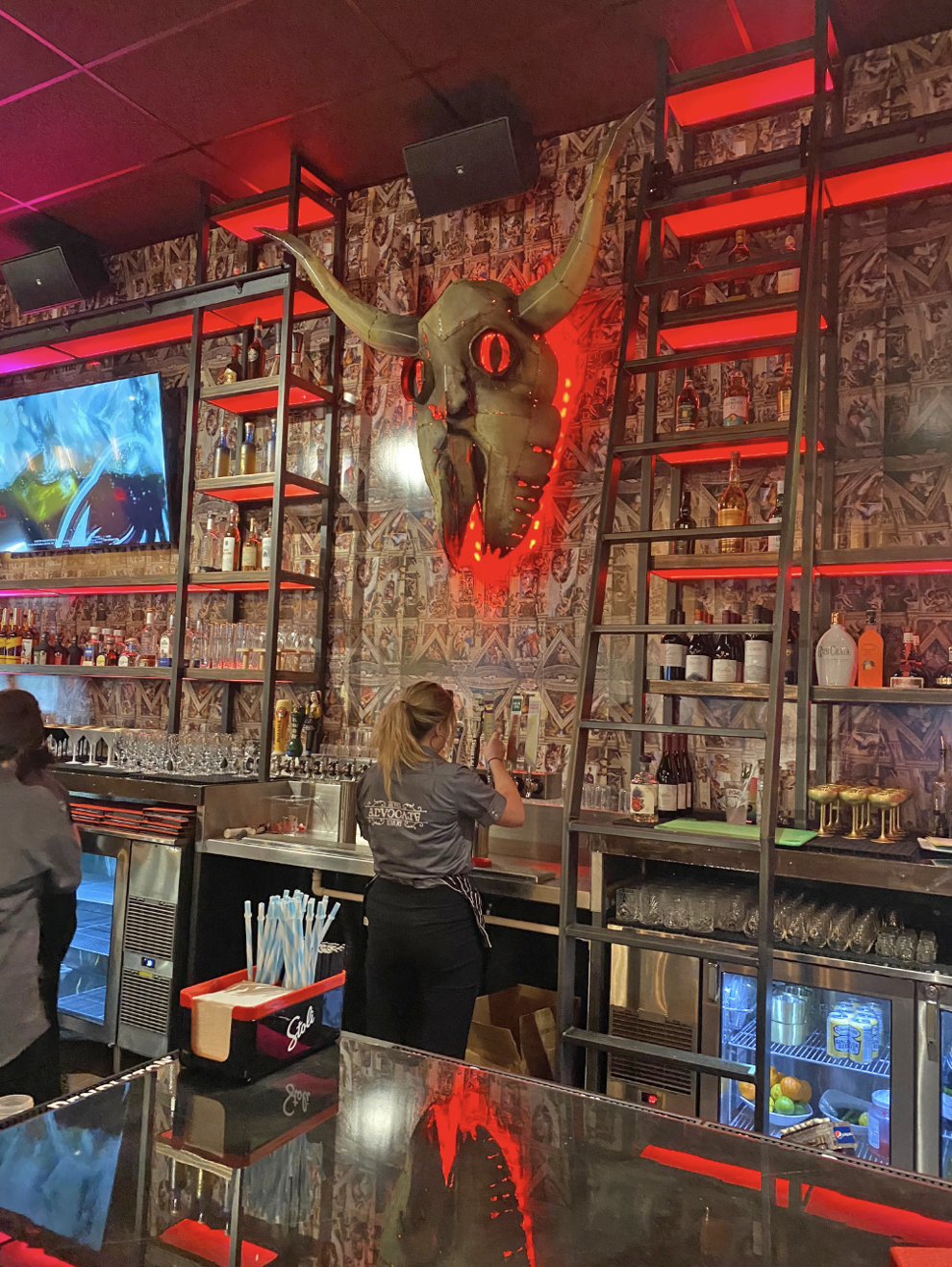 The entry showcases a retail market with a mix of food items and branded merchandise, with more to come, and a separate reception area for takeout. To be added in the next phase is a drive-thru window, perfect for a suburban restaurant.
Restaurateur Tim Niver announced on social media that he's closing Mucci's Trattoria in Minneapolis's Uptown. The original location will stay open, as will sister concept, Saint Dinette in St. Paul. Mucci's frozen pizzas will still be available in select grocery stores.
The irrepressible Billy Tserenbat is adding a 50-seat cocktail bar to the basement of Billy Sushi, his North Loop restaurant. The new space, called Billy After Dark, will have a separate entrance at the rear of the building.
Ann Ahmed and her "home" kitchen at her new restaurant, Khaluna, were featured in Lake Society Magazine's February/March issue. Ahmed, known for her exotic Lao/Thai menu, shared a recipe for vegan sugar cookies that her twins decorated for Valentine's Day. Ahmed also owns Lat 14 and Lemon Grass Thai.
Nouvelle Brewing by Travail, "a chef-driven craft brewery and kitchen" opened in early January in the former pizzeria Pig Ate My Pizza space in Robbinsdale.  According to its website, Nouvelle features the "same people, same culinary creativity, but with a whole new menu and more beer!"
Timothy McKenna, formerly with Mill Valley Kitchen, has joined EaTo in downtown Minneapolis, as the director of operations. Other new team members include Samantha Lange, general manager, and Melissa Ruebl, who will spearhead the market evolution and community engagement. Co-owner Matthew Monroe is overseeing the restaurant transformation from fine dining to the multifaceted footprint which includes an Italian-inspired market and meat counter, bottle shop, restaurant, bar and private dining.
The FEAST! Local Foods Network is hosting a tradeshow for wholesale buyers and manufacturers on March 17 at The Grand O2 Event Center in Cannon Falls. The focus will be on strategies for growing a regional food business, including building relationships with buyers, entrepreneur-peer networking, financing and marketing. The
day's schedule includes a wholesale expo, networking lunch with an awards ceremony, and Makers' Forum comprised of panel discussions. A driving tour of Cannon Falls-area businesses is optional.
Paul Willis, co-founder of Niman Ranch, a network of small, independent, U.S. family farmers, will share insights about how he scaled up his business while staying true to responsible and sustainable principles. Registration and details are online at local-feast.org/tradeshow2022.
The FEAST! Local Foods Network is co-managed by non-profit organizations, Southern Minnesota Initiative Foundation and Renewing the Countryside, and sponsored by the Minnesota Department of Agriculture.