Minnetonka-based Cargill and Continental Grain Company reached an agreement on August 9 to acquire Sanderson Farms, a large poultry producer which made more than $3.5 billion in 2020. Once the deal is complete, Sanderson Farms will merge with Wayne Farms, a subsidiary of Continental Grain, to form a new privately-held company.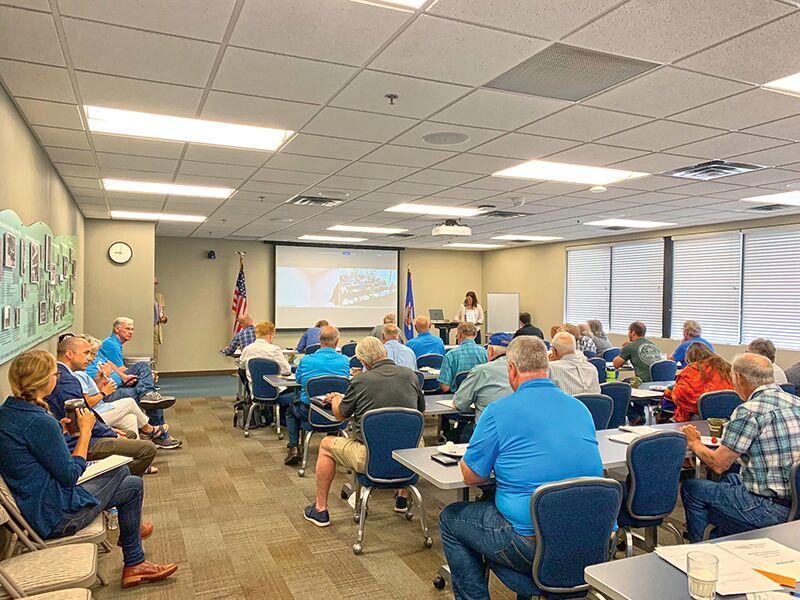 Members of the Minnesota Farmers Union, however, voted to verbally oppose Cargill's purchase of Sanderson farms at their biannual full board meeting on August 21.
"The whole reason for us opposing is further consolidation within the meatpacking industry," said MFU president Gary Wertish. "That's been a strong position of the Farmer's Union for a long time, that farmer's need to own the livestock."
Following discussion on the Cargill purchase, a motion to send a letter to Minnesota's congressional delegation detailing MFU's opposition to the acquisition passed unanimously.
"This affects the consumers too, because the more direct consolidation we do have through all of this, it's fewer choices and higher prices for the consumer as they purchase meat over the counter," Wertish said.
Cargill is one of the world's largest privately-owned companies. Forbes estimates the giant saw $114.6 billion in revenue at the end of May 2020.
Additionally, Iowa Sen. Chuck Grassley sent a letter to the Department of Justice urging a thorough review of the proposed acquisition. "As you know, the poultry industry recently has been investigated for conspiring to fix prices and rig bids for chicken products, and pass on the costs to consumers and other purchasers," Grassley wrote. "Further, the Antitrust Division should consider whether the proposed acquisition will result in more limited choices of poultry products and higher prices for consumers."
FEAST! Welcomes local food vendors to join annual Marketplace festival
Food and beverage businesses from Iowa, Wisconsin and Minnesota are invited to register for the eighth annual FEAST! Local Foods Marketplace, to be held on Saturday, December 11. Fans of the event should save the date to attend the in-person festival at the Mayo Civic Center in Rochester, and participate in the Online Marketplace, where customers can preview products and order online for curbside pick-up.
FEAST! features regional food and encourages guests to stimulate their local economy and support their local food system. While a hybrid event is currently planned, hosts are actively monitoring the COVID-19 situation and will switch to an online-only event if necessary.
Vendors are encouraged to register by September 22 to take advantage of early bird pricing. Regional food makers can learn more and register online at local-feast.org/registration2021.
Hospitality Minnesota petitions Congress for more restaurant money in the Restaurant Revitalization Fund
Conducting extensive surveys of Minnesota restaurants, Hospitality Minnesota found that workforce challenges, inflation, and COVID-related debt pose concerns for the pace and depth of recovery for the interdependent restaurant industry.
According to Hospitality Minnesota, 68 percent of restaurants don't expect "normal" business conditions until the second half of 2022 or later. And in August, 56 percent of restaurants claimed to be in jeopardy of financial collapse within six to 12 months, according to Director of Government Relations Ben Wogsland.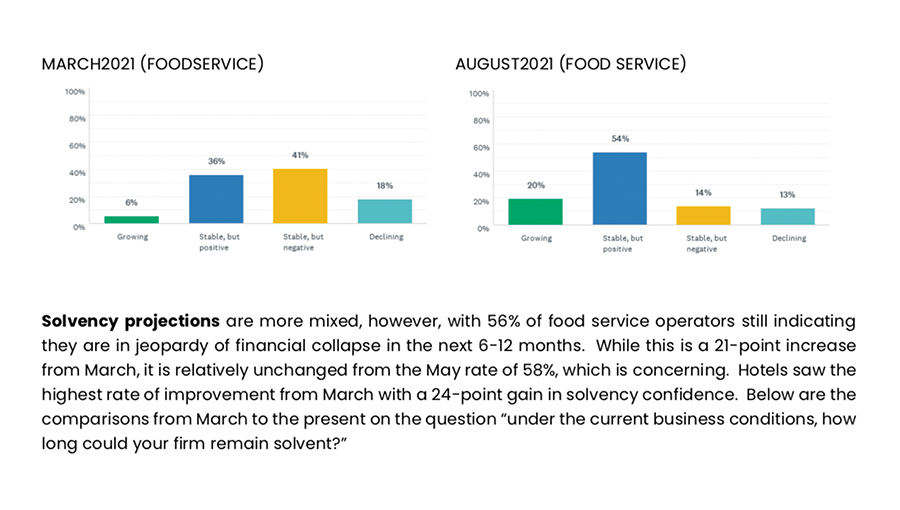 "The average loan value for a restaurant business that took out a loan was over $500,000," Wogsland said. "The Restaurant Revitalization Fund isn't just nice to have, it's an absolute, critical must for these businesses that did not get assistance." The Restaurant Revitalization Fund is a petition for $700 million in relief for restaurants in critical need due to the ramifications of the COVID-19 pandemic.