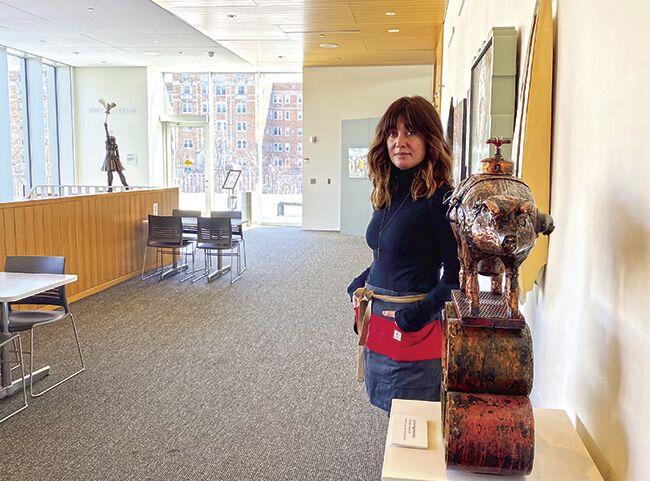 Fika in the American Swedish Institute is institutional dining at its finest. The small team that's remained during the pandemic hasn't been able to flex its impressive catering muscle, but people who used to just order one or two pastries or dishes of Swedish meatballs are now buying in bulk. One taste and you'll know why.
It took five years to build and five years for Swedish-immigrants Swan and Christina Turnblad to determine their mansion with its 33 rooms and 11 ornate porcelain-tiled stoves imported from their homeland to be too grandiose for a family of three. They moved out in 1929 to an apartment across the street and donated the house to the American Institute for Swedish Art, Literature and Science, which later became the American Swedish Institute (ASI). For the future generations of Minnesotans, the grandeur of that mansion—which at one time was part of a line up of 40 mansions that stretch down a portion of Park Avenue in Minneapolis known as the Golden Mile—is just the right fit.
The mansion, or castle, as it's also known, houses the art and culture of Sweden, caters groups from wedding parties to corporate events, welcomes thousands of visitors during the holidays and for special exhibits and is home to one of the best restaurants in the Twin Cities, Fika (pronounced fee ka).
Fika is part of the group of museum restaurants managed by Culinaire, a Dallas-based company that also oversees the restaurants and catering at the Walker Art Center and Guthrie Theater.
Overseeing the restaurant and catering operation was a dream job for Nadya Goncharova, who came to it via another dream job at the Walker Art Center. Being surrounded by art and culture is one perk, but another important benefit is that "Culinaire trusts us with our decision making," she said.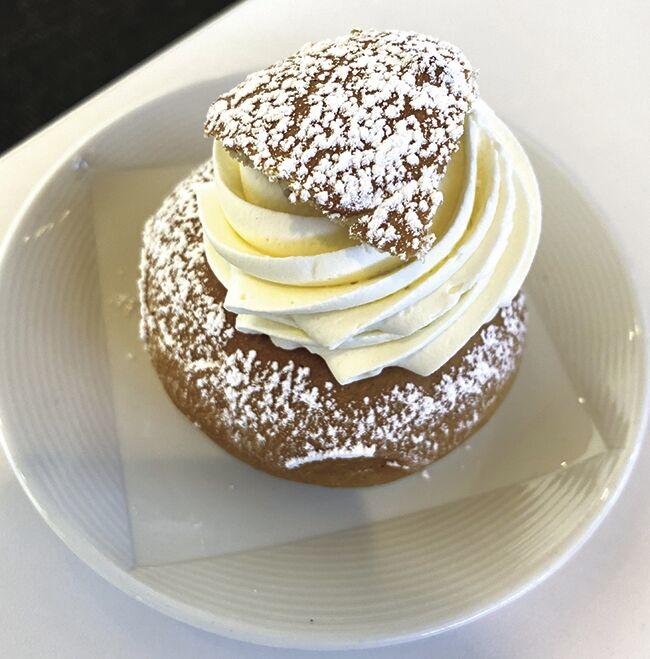 Goncharova isn't Swedish—that's not a requirement of the job, although the executive chef, Blake Meier, is married to a Dane and has staged in Sweden—but rather from Latvia. She had just graduated from college with a degree in business law when the Soviet Union fell, she said.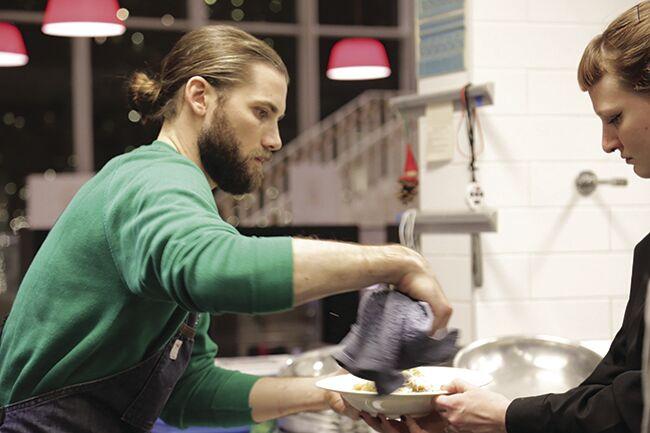 "When things fell apart, I was so ambitious I didn't want to sit it out," she said. She had an opportunity to come to the U.S. as a nanny through Au Pairs in America. She wanted to be placed with a family with older children so she could improve her English. "It was the best year, I traveled and went to college," in addition to watching a 7 and 11 year old, Goncharova said, adding she even made it to Harvard for a semester in an English as a Second Language class for business.
The East Coast proved to be too expensive and when her contract as a nanny was up, she joined friends working at Bluefin Bay on Lake Superior. The location also meant she could continue going to college, this time at the University of Wisconsin—plus the endless expanse of blue, blue water reminded her of her sea-side home.

Goncharova spent 15 years at the resort and although she considered it a "great journey," she was ready to move on to her next challenge. Culinaire hired her on the spot as food and beverage director five years ago for the Walker, and she was told at the time that she would have the opportunity to float between the sites they manage. Culinaire also manages properties in a number of states, including hotels and cultural venues. Their model is to embrace the culture of the site, which means that the food at the Walker had an artistic flair and the food at ASI is Swedish.
Because they are housed in the lobby of the institute, they follow its schedule. So although she would like to be open for some evening hours, right now they are open during ASI's limited day hours, which are currently Thursday through Sunday from 10 a.m. to 4 p.m., due to Covid-19 restraints. And while the six-foot mandate meant they lost tables in their already small dining room that wraps around the fast-casual counter, they picked up additional seats in a conference room, located next to the restaurant, that currently can't be used by outside groups.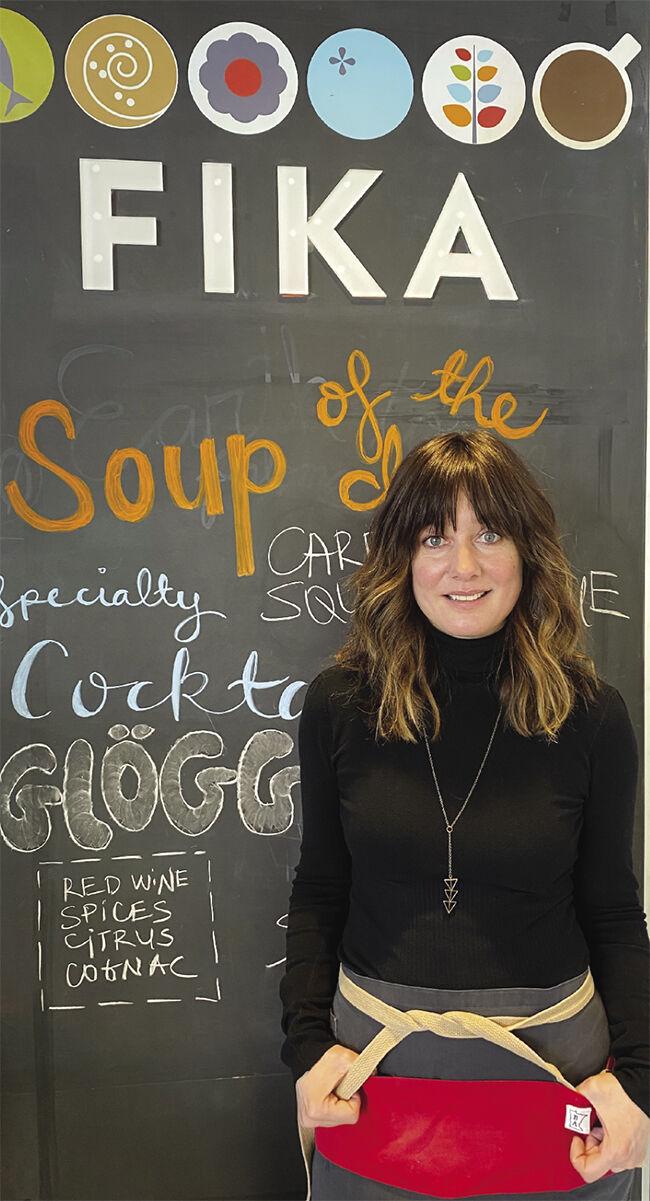 But they also benefit from the institute's marketing and promotions, plus additional traffic produced by the exhibits such as the recent exhibit, Papier, which combines paper couture with illustration by two artists. In "normal" times, ASI also has a catalog of activities and classes for all ages.
Goncharova was much more eager to talk about the chef than herself. Her first reference was to the apron she was wearing, a half apron of denim with a red stripe in Swedish red. The aprons were made by the chef's mother, Kate Meier, who has become a local celebrity due to outfitting most of the chefs in the Twin Cities and beyond in her signature aprons. Blake Meier was one of her three chef sons who asked her to make him a more functional, comfortable chef's apron. He was too modest, however, to say whether he was the initial son who asked her to make the apron that launched the craze.
"I've always had a passion for Nordic culture. I've been following a lot of stuff Magnus, Noma were doing—natural organic food," he said referring to Magnus Nilsson, a Swede who owned one of the best restaurants in the world, the now-closed Fäviken Magasinet, and Noma, which is a Danish restaurant that held onto the title of the No. 1 restaurant in the world for three straight years. Both are credited with the reinvention of the Nordic Cuisine and for using what they've foraged that day for their dishes.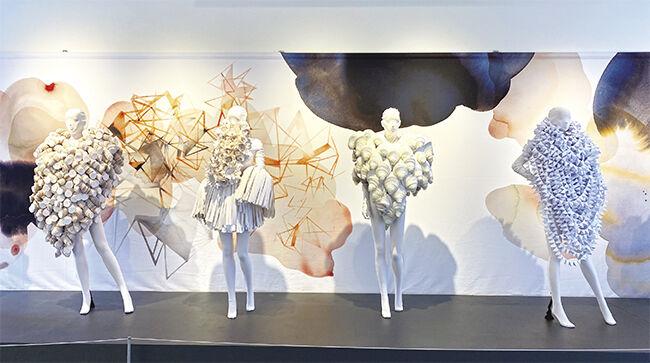 Meier also is into foraging and it's not uncommon for him to bring in his finds for his twist on New Nordic cooking.
"Sometimes he brings in a bucket of something that he's foraged," Goncharova said, and the kitchen will set about pickling, drying and incorporating it into a dish. Sometimes its mushrooms, other times cloudberries.
"I'm learning a lot about Swedish culture, so that's another cool thing about this job," he said. "I wanted to show off the finer dining things I've done it the past, and we were doing a lot of catering."
When he applied for the job five years ago—the almost yearlong break in the job due to the pandemic made him momentarily question whether it's been five years or four years he's worked there—he was asked to do a six-course tasting in six hours. "I can't recall all the items, a braised veal with a chilled salad…an open-face sandwich…," he ticked off. Whatever the remaining courses were, they did the trick.
Bruce Karstadt, ASI president and CEO, praised both Meier and Goncharova for making the restaurant both a destination dining spot and a draw for the events and visitors. The cafe and innovative New Nordic food, he said, " is not only the perfect complement to an American Swedish Institute visit, but often an introduction to the rest of the museum and our many varied programs."
Karstadt said it's a privilege "to partner with Fika staff and the related Slate and Stone catering, managed by Culinaire, to not only serve visitors but offer event planning and service for weddings, meetings and other special occasions."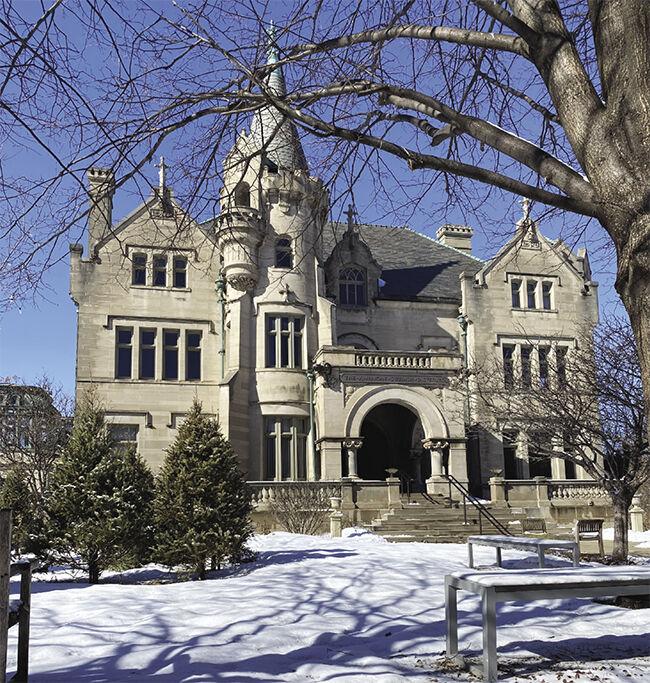 Unfortunately for the institute's bottom line, a lot of the events it attracts have been put on hold. At one time, Goncharova had a sales staff of two who were constantly on the phone, booking events two years out. Now she's having to call people to reschedule an event that's already been rescheduled at least once. "I had a wedding for 20 that's been rescheduled three times," she lamented. "And one couple's been waiting three years to get married."
Events, she said, are her specialty, so to not be able to do any adds another layer of longing for the way things used to be.
But that doesn't mean she's not upbeat. There's a strong bond between the staff. "That's how a team works," Meier said, "You get through it and hang in there."
Goncharova and one server cover the floor, while Meier and one cook cover the back of the house. And still the service is friendly and warm and the food is beautiful. "I went to college for graphic design, so color, layout bleeds out into my plating," Meier explained.
Salmon is cured with Aquavit. "I don't dare take that off the menu," Goncharova said. The most popular dish, of course, is the Swedish Meatballs, which Meier does a bit of a twist on. While the restaurant was closed to indoor dining, they sold meatball dinners for four, which had the added perk of traveling well.
Also popular are the pastries, which since the pandemic have been even more in demand. "I've never seen so much interest in pastries since we reopened," she said.
Some of that interest is the pandemic comfort-food phenom and some is that the pastries are phenomenal (trust me on this one, I've indulged).
"Brenna (Morrison) is our pastry chef and she is a rock star and amazingly talented," Goncharova said. "We are blessed to have her on our team."
Morrison bakes out of the upstairs catering kitchen. "Before, when we were doing more plated desserts, I'd do my own spin on it, but for the pastry case I try to keep it traditional," she said, which means cardamon buns, their best-selling rye bread and lots of holiday-inspired treats.
"Sweden has so many holidays," Goncharova said. To honor National Waffle Day on March 25, they sold Waffle Packages To-Go, with a selection of savory and sweet toppings ($40 for two servings).
Because they knew it would be popular, they made it a takeout item to eliminate overcrowding in the dining room on that day.
As the kitchen staff is down to a skeleton crew, Morrison said she's lost her assistant, which means less experimentation right now, but also that she's sticking with safe things that she knows will sell.
The to-go orders keep the kitchen busy, but so do the patrons, many of whom are regulars. The cafe normally seats about 60, but it's now at 20 with overflow in the conference room and upstairs in one of the open galleries. But once the weather turns warm, outdoor seating will be in demand.
The numbers are actually looking better, Goncharova said, because they now have two in the kitchen as opposed to eight, and two servers. "You're tired," she said, "but it's doable."
The pandemic has "shaken the industry to the core, but it's given us opportunities to look at efficiencies," she said, adding that she hopes she'll be able to call the rest of the staff back at some point. Prior to the shutdown, she said, the restaurant had a "fantastic GM," but like many in the hospitality field, she had to move on and find work in another industry. Like all of us, Goncharova is looking forward to the day we're all fully open.