What is a Streatery?
As we mentioned, a streatery is an outdoor dining area (or eatery), typically located on sidewalks or in on-street parking—hence the name, 'streatery.' Their construction varies by business, depending on needs and local regulations; some provide cover from the elements, others are simply barricaded dining areas.
How Streateries Work
Streateries offer bars and restaurants a number of benefits, but one of the most notable is that it increases your business' footprint without major construction costs or opening new locations.
Additionally, more and more customers are eager for outdoor dining, especially in pleasant weather months. By having a streatery, your business can attract these customers, even if you don't have a traditional patio or other existing outdoor space. 
Permits and Compliance are Essential for a Successful Streatery
Before you take some patio chairs and tables out onto the sidewalk or into the parking lane, you'll want to ensure that your streatery is compliant with local regulations. Regulations vary by municipality, but streateries often need to comply with requirements such as:
Operating only on streets with specific speed limits
Remaining a certain distance from utilities, fire hydrants or street corners
Not blocking access to bike lanes, bus stops, or crosswalks
Remaining accessible under the ADA
Not impacting drainage
Streateries are known to activate public spaces, encourage people to spend more time in and around their community, and can ultimately benefit your neighboring businesses as a part of a mutually beneficial business ecosystem. 
However, public safety also needs to be taken into account. Considering that sidewalks and on-street parking are typically considered public spaces, you will most likely need to apply for additional permits to open your streatery. Permits will clarify how you can use the space, how much you need to pay to use it, and how it needs to be maintained.
Obtaining the appropriate permits and updating your insurance coverage is crucial for your business' protection. 
Understanding what's expected of you when you implement a streatery is vital for happy customers, regulatory compliance, and reducing your business' vulnerabilities.
Streateries Today and in the Future
Streateries emerged across the U.S. in 2020, but remain popular today. Even in Midwestern and Northeastern states, streateries may be open throughout the winter. For example, Chicago launched a program aimed at stimulating outdoor dining during winter months. Additionally, some municipalities like Tampa, FL, and Jersey City, NJ, have incentivized businesses to open streateries by making it free to do so and slashing the red tape involved with obtaining permits.
The emergence of streateries seems comparable to the increase in remote work—another shift from 2020 that is still prominent today. Remote work will continue to shape what the workplace looks like over the next decade, and streateries are similarly changing what it means to visit a restaurant or bar. It appears they are both here to stay.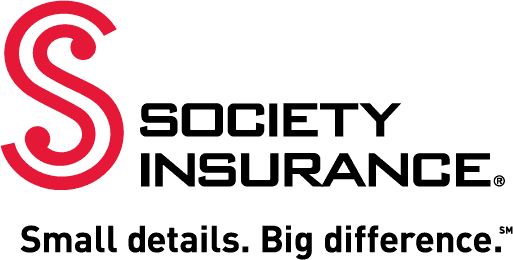 Protect Your Restaurant With Society Insurance
Streateries have numerous benefits for your business and your community, but it's important to stay compliant with local regulations and ensure that your business is adequately protected while operating on public space. To get started, contact your local municipality, and give your local insurance agent a call to make sure your business is properly protected.
This information is provided as a convenience for informational purposes only.  This information does not constitute legal or professional advice.  It is provided to assist you in recognizing potential unsafe work problems or conditions and not to establish compliance with any law, rule or regulation. This is not a statement of contract. All coverages and limits are subject to the terms, definitions, exclusions and conditions in the policy. This information does not amend, modify or supplement any insurance policy. Consult the actual policy or your agent for details regarding available coverages.