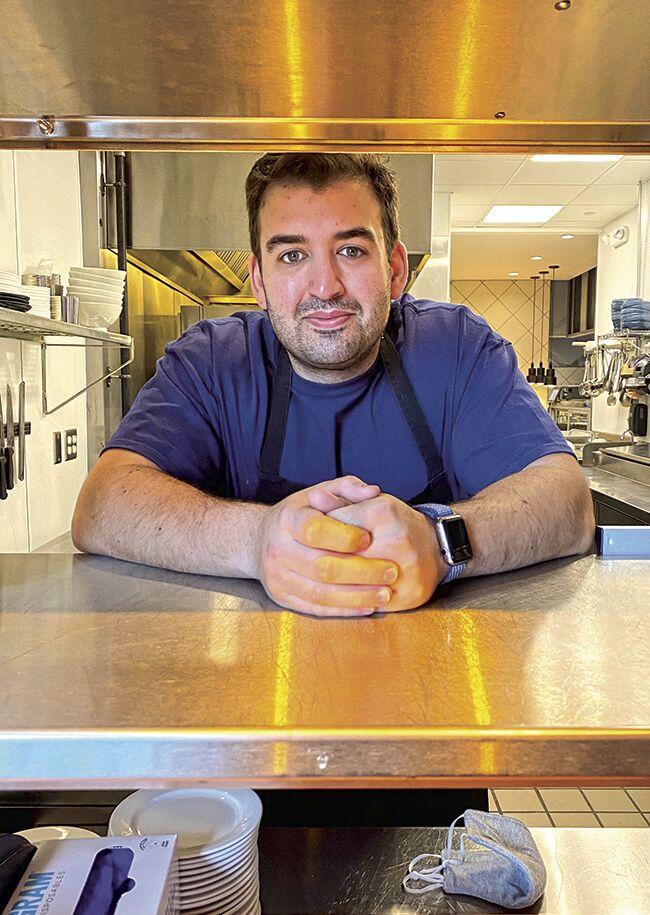 It's been a long time since I remember seeing a dress code on a menu: "As a courtesy to  the other guests at Sidebar, we reserve the right to enforce a dress code. We kindly ask guests to refrain from using athletic apparel of any kind."
But I have to admit once I accepted that I wouldn't be wearing my yoga pants to dinner, I discovered I had other choices hanging in my closet as well. And then I realized I had looked up the wrong Sidebar online and was not driving to Edinburg, Texas, but rather walking to Northeast Minneapolis where one of my favorite restaurants was finally reopening.
Sidebar, located on the street side of Surdyk's Liquor and Cheese Shop on East Hennepin Avenue, is a small space with tons of charm and a consistently first-rate menu that started with the opening chef Mary Richter and continues with its new chef, Randall Prudden.
Molly Surdyk, one of the fourth-generation owners, said she was happy to be welcoming guests back, even though the dining room with the large windows had been her office during the months the restaurant was closed due to the pandemic.
Richter took over Surdyk's catering department, which meant Surdyk's needed a new chef for the dining room. As Prudden tells it, the Surdyks asked David Shea, whose company had designed the restaurant, if he knew of a good chef looking for a job. Shea, in turn, asked Gavin Kaysen, whom he had also worked with on designing Spoon and Stable, and the end result was Prudden being called for an interview, in part due to a glowing, unsolicited letter that Kaysen had written about working with Prudden.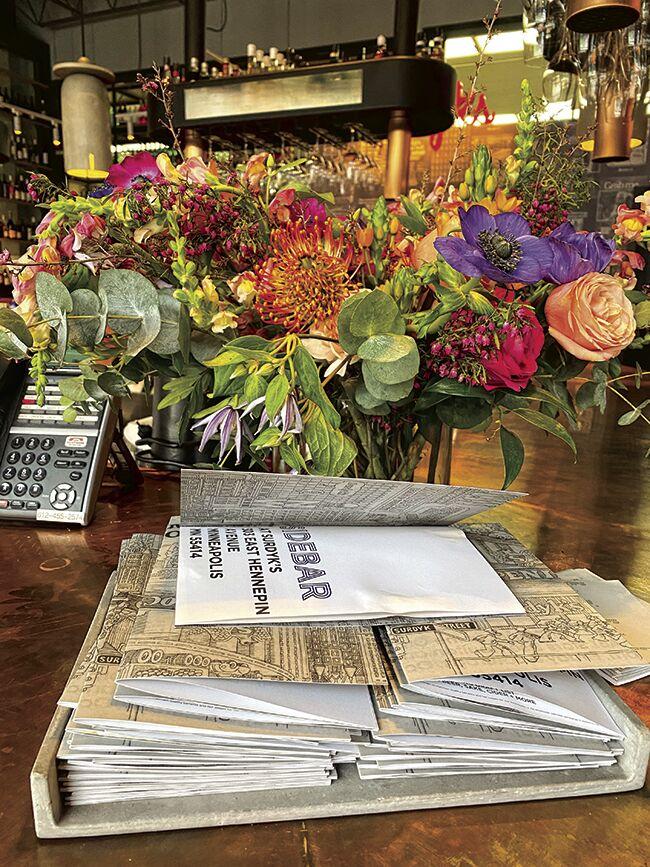 The unexpected—and greatly appreciated—job reference wasn't the only favor Kaysen has done for Prudden. As part of a mentor program Kaysen is involved with, Prudden received a grant to stage for eight weeks at top restaurants in Mexico and Norway.
As part of the Sidebar interview, Prudden was asked to create a menu and cook. His menu, he explained, encompassed what he thought the neighborhood was missing. And since he and his wife have lived in a condo across the street from Surdyk's for several years, he knew what would be welcome and what wouldn't be, such as "food that's interesting but not good to eat."
When I dined there Molly Surdyk noticed that I had ordered the halibut and gave me the thumbs up. That was the dish Prudden cooked for his interview, she said, and one of their best sellers. What makes his version memorable, he shared, is the "marriage of vermouth and mushrooms in the sauce. It's a French classic."
All iterations of the menus will take advantage of what's fresh and in season, and also what's in the cheese shop and liquor store. "We're cooking with a lot of cheese…and a good amount of alcohol," he said. "I cook for a reminder of where we are." And no one is complaining about that.
The menu will change seasonably, but not all at once. Changing all the items in favor of a completely new menu is "menu death," he explained.
Some items will never be 86ed, such as the cheese curds, which are paired with hot honey, with the emphasis on both the temperature and the spice level. Other popular choices on the opening menu are the cheese plates and charcuteries, of course. Dinner items include Butter Poached Mussels with English Peas, Pearled Barley and Watercress; Snapper Crudo, White Asparagus, Fennel and Lovage Oil; and the essential Cheeseburger.
There's seating at the large, middle-of-the-room bar and outside on the patio/sidewalk, as well as the cozy dining room.
And although he would love to offer a tasting menu, Prudden said he doesn't want to lose the neighborhood vibe, nor as a place with elevated food and a rich experience, where no one's going to sweat it if you want to wear your athletic wear.