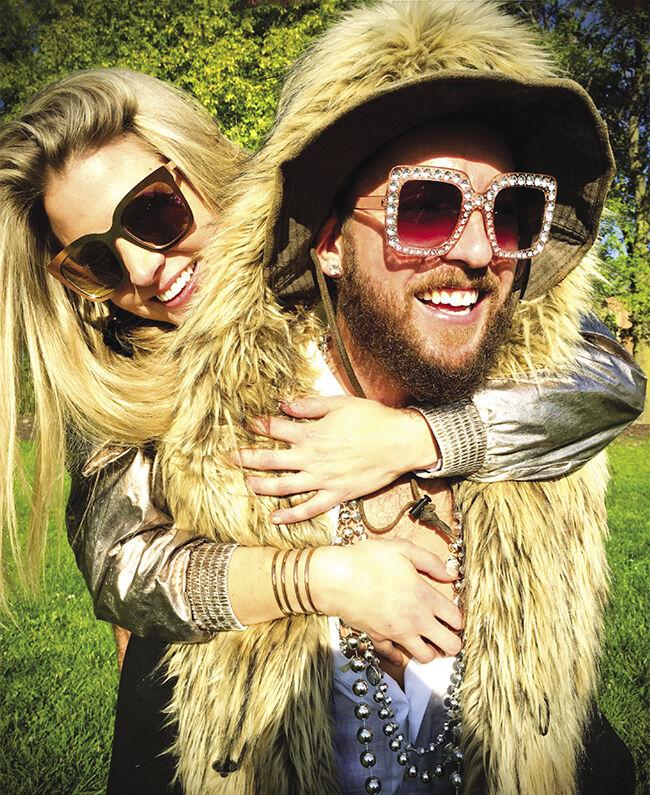 Working the Aspen of MN
Working the same shift night after night with your partner can be bliss or a miss. "We love working together," enthuses Amanda Arnold. "We're best friends and we work well together."
"It's fun to be in the same room," continued Cam Schaefer. "We'll be telling (a guest) a story and the other one will pop in."
Before snagging jobs at 6Smith in Wayzata, the two had an idyllic outdoorsy life in Aspen. They had met in college in Colorado, where he studied environmental education and she was a business major.
When they reconnected six years later, Schaefer was leading rafting tours, and Arnold worked in restaurants. On her way to work, she'd ride by him and wave, and he never failed to introduced her to that day's group of rafters. During the winters, they worked "spectacular" weddings—where the servers all stood behind the guests and placed the plates in one synchronized motion—for ski passes. "We'd wake up in the morning, walk to the gondola, ski all morning, then walk to work," Arnold said.
So why move to Minnesota?
"Call of family," Schaefer said. "I grew up here." And when recounts how he "snagged" Amanda in Colorado and brought her back to Minnesota with him, he always gets a thumbs up.
"Wayzata is the Aspen of Minnesota," he pointed out. "We've had guests (at 6Smith) who recognize us from Aspen."
Idyllic, yes, practical—not so much. "We made incredible money in the summer and winter, but there are two other seasons," Arnold said. "We'd work hard when the money's there and then travel. The problem is that it's a lifestyle that doesn't allow you to save up a lot of money." Their goal now is to buy a house, but still travel. Or buy a house in Costa Rico and spend winters there.
They retrofitted a Mercedes Sprinter van for travel and spent some of their second Covid-induced furlough working on a second, solar-powered Mercedes van.
The first van headed toward Mexico. "We went on a long trip to all the towns your mom doesn't want you to go to," Arnold said with a laugh. "Not because they're dangerous," Schaefer qualified. "Just unknown." They met some fellow rock climbers and caravaned through the interior of Mexico.
For someone else that might have qualified as a trip of a lifetime, but for Schaefer and Arnold, they're just getting started. "My dream trip is to drive to Patagonia," he said.
Being servers, especially at a happening, lakefront restaurant, surrounded by a youthful staff, has made work fun. "I like the idea of having a lake right outside the restaurant and the deck off the restaurant," Schaefer said. And they can still ride their bikes to work. The two are thinking about investing in a boat this summer, a plan their coworkers heartily support.
Arnold has spent much of her 34 years working in restaurants, except for a two-year break where she took a job as an auditor. "I was so unhappy I retired when I was 25 and got a job at the Ritz Carlton," she said, "and I loved it."
Is she planning on staying in the industry?
"My mom asks me that all the time," she said, sighing. "I'm going to stay in this lifestyle. For now I'm happy doing what I'm doing."
So is Schaefer, but he also can see himself doing some sort of environmental work, combined with returning to his roots as a wilderness guide.
"We love 6Smith, we're lucky to work there. Randy is amazing," he said referring to the owner Randy Stanley. "They fed us every day during lockdown."
People who enjoy hospitality work appreciate the flexible lifestyle it provides. And while that definitely plays into the reasons behind Arnold and Schaefer's longtime server careers, it's also because of the community and interactions with both guests and fellow staff members.
"I like connecting with the community, and you get to know what's going on," Schaefer said. "We know that our job was to provide an experience away from all that stress. We take that seriously. The ultimate compliment is to see people laughing with their family and friends and forgetting for a time about the pandemic." Because he knows how important it is to go out with your family, he appreciates how much people need that respite and is happy to help provide. "At the end of the day you feel good about yourself," he added.
It's such a direct connection to people, they agreed.
"The biggest draw to hospitality was I hated to be in front of a computer," Arnold said about her stint in an office. "And the best part of my day was interacting with clients in person."