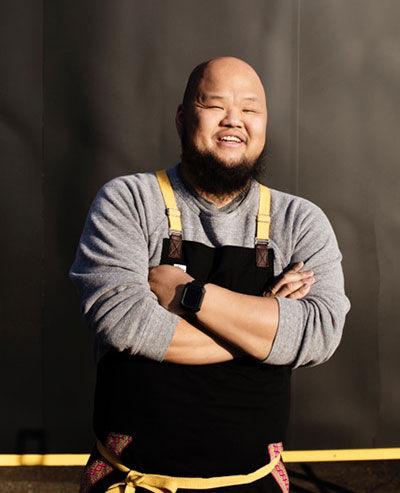 Not only are people going hungry during this pandemic, so are the organizations doing the feeding. One that's particularly close to our hearts because it's the Charlie Awards' charity of choice, Open Arms of Minnesota, is joining the nonprofits all over the country hosting virtual fundraisers to replace the lucrative galas they originally had scheduled.
Tonight (April 30), starting at 6 p.m., Open Arms of Minnesota is teaming with Chef Yia Vang (Union Hmong Kitchen) and editor/host Stephanie March of Mpls.St.Paul Magazine for a live cooking event, Hungry to Connect. The free event will broadcast via Zoom and Facebook Live from the kitchen of Open Arms, which prepares and delivers medically tailored meals to those living with life-threatening illnesses like cancer, HIV/AIDS, and congestive heart failure—at no cost to the client.
Since February, Open Arms has seen a 25 percent increase in meal requests due to COVID-19, largely because its immunocompromised clients—50 percent of whom are over the age of 60—are the group the stay-at-home order is designed to protect. Local health care organizations have also made urgent requests to Open Arms for additional meals. This uptick in demand comes on the heels of the recent cancellation of Open Arms' largest fundraising event, Moveable Feast. 
During the live event, Yia Vang will teach viewers how to cook Fried Instant Ramen. The simple and accessible ingredient list were shared on Open Arms' social media channels so viewers can purchase beforehand and follow along in real-time.
Here are the links to join, learn and donate:
Facebook EventPage: https://www.facebook.com/events/227595818507695