There are 72 counties in Wisconsin and each governing body has the authority to make its own tweaks to the governor's mandates on reopening the economy. Which wouldn't be a big deal, unless like Cousins Subs, you have restaurants in a host of different counties and a few out of state.
"Everyone says we're in it together, but it's a very localized together," said Jason Westhoff, president of the Wisconsin-based sandwich franchise.
Around 40 percent of Cousins' 100 or so stores already had drive-thru windows, and setting up curbside service in the others wasn't a challenge because their product is already a grab-and-go item, he said. Only about 15 percent of their business comes from dine-in customers, he added so closed dining rooms didn't have the same effect on them as for sit-down restaurants. 
Cousins does some third-party delivery, but it's not a significant part of their revenue. Because they offer cheese curds and fries, along with sandwiches, Westhoff said pick-up is a better way for those two items to travel. It's also a better alternative when possible because of the fees third-party providers charge. Pre-pandemic they had not planned on the additional cost of the fees, he said, and they didn't have group packaging. But as the pandemic forced people inside, Cousins started seeing more orders for families of four instead of one sandwich at a time.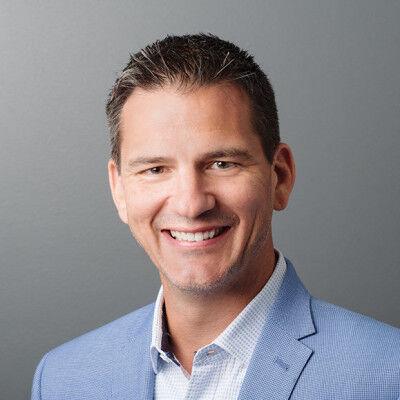 The challenge for restaurant chains then became how do you roll out one program for all the different scenarios?
"Our plan is proactive social distancing with mask and gloves available," Westhoff said, even though, "our restaurant association is not suggesting gloves and masks." Cousins isn't mandating masks and "very few employees are choosing to wear them," he said.
Wisconsin took a different route than Minnesota in containing the virus. After the Wisconsin Supreme Court overturned the state's stay-at-home orders in mid-May, restaurants were able to open, while Minnesota is just now starting to allow limited numbers of diners inside. And yet, the latest numbers show that Minnesota has 30,693 cases to Wisconsin's 22,932 and twice the number of deaths, according to the StarTribune.
In the popular resort town of Bayfield on the other side of Lake Superior from Minnesota, all restaurant employees wore masks, and seating on decks and inside restaurants were the suggested six-feet apart. Coffee shops were takeout only—or "walk-thru" service as one coffee shop called it—and a limited number of customers could enter at one time.
At the historic Rittenhouse bed and breakfast, one of the managers said she receives multiple calls a day on what their cleaning protocol was. People are concerned, she said. Breakfast times were staggered to meet a 50 percent maximum capacity, and not every guest was able to take advantage of the dining room experience. They hosted a red wine tasting with heavy hors oeuvres on a Friday night to accommodate the ebb and flow of new people checking in.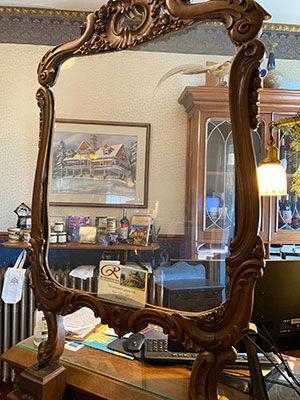 In keeping with their turn-of-the-century décor, the plexiglass barrier between the guests and the person checking them in was installed in a curved mirror frame.
In addition to sales tax, businesses collect a 1 percent tourism fee for "recreation." The Copper Trout added the 1 percent to the bill, but printed on their menus that they would remove it for patrons who didn't want to "support our local recreation center."
Restaurants weren't the only businesses down in Bayfield, the cruise line that takes tourists on tours of Lake Superior had to cut its passenger numbers from 200-plus to 75. And on Madeline Island, an art gallery with a beer garden and live music was seeing a much smaller number of patrons due to the coronavirus. They normally serve brick-oven pizza, but were delaying offerig food.
At the Copper Trout, once the guests vacated a table, a server immediately moved in to clear and clean. In keeping with the public concern about sanitation, some restaurants had oversized labels on their spray bottles with the word "disinfectant" prominently displayed.
"The biggest thing is there's a lot of trepidation." Cousin's Westhoff said about getting back to work and serving the public. "People went from fear and angry to rolling up their sleeves and tackling it."
Which is the bulk of what the restaurant industry can do right now.