The adage "I'm not a server, I'm an actress" took on a new form in the last decade. While there are career servers, there are also aspiring tattoo artists, world travelers, PhD's and the ever-popular podcasters. For Amanda Jacobson, a career in hospitality seemed set. She started as a host at Big Buck Roadhouse in Minnetonka, Minnesota when she was 16. Jacobson served in Minneapolis at Rock Bottom Brewery for six years, then moved around to several other Twin Cities restaurants, and at 31 joined the hospitality staff at Surly Brewing Co. as a taproom manager. No one could have guessed her eventual career pivot, not even her.
It was during Jacobson's time at Surly that her childhood friends from Minnetonka pitched the idea of starting a podcast. Lucy Fitzgerald was living in Des Moines, Iowa and Kenyon Laing was living in Johannesburg, South Africa. After co-investing in recording equipment, they all connected over Skype and created the first episode of the now fan-favorite true crime/comedy Wine & Crime Podcast, which debuted February 2, 2017. For each weekly episode, they pick a theme and typically discuss two cases, running the gamut from nun crimes to necrophilia.
"I mean, it's Wine and Crime because that's our thing," Jacobson said. "We'd get together whenever we were all in the (Twin) Cities and drink box wine and watch forensic files."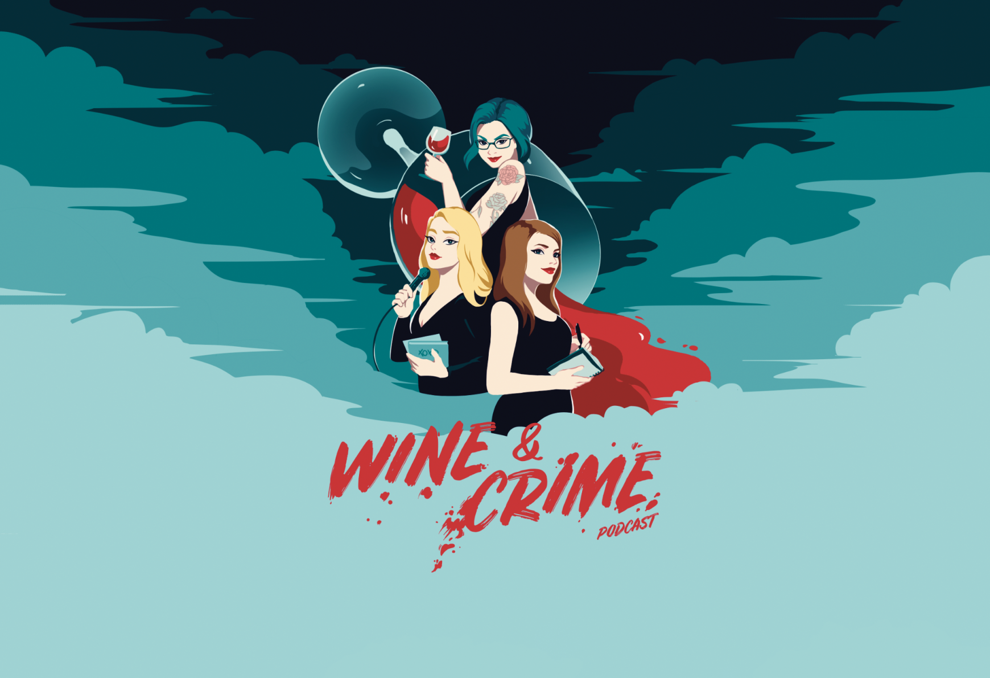 A year after the first episode launched, Jacobson left the foodservice industry and turned to work full time on the podcast, which lists more than 60 sponsors on its website. Jacobson left with skills surprisingly marketable to her new podcasting career.
"Oh, my ego loves it!" laughed Jacobson when asked how she feels being recognized by Twin Cities residents on dates or public events. As of press time, Wine & Crime had nearly 70,000 followers on Instagram, while Jacobson's verified personal account had 33,500.
She credits her love of wine to her favorite former boss, Chef Fernando Silva of The Harriet Brasserie on West 43rd St. During each episode, Jacobson and her co-hosts pop open a bottle of wine and describe the contents, all while they "unleash their worst Minnesotan accents," their tagline reads. But just as there were wonderful inspiring restaurant bosses, there were also food service experiences any Minnesota father may describe as "character building."
The now-closed Prime Bar in Uptown was the home of Jacobson's worst work experience, Jacobson said.
She recalled the memory of showing up to a shift to see an eviction notice on the door of the bar. "And management was like, 'We'll figure it out. Go to work.'" That Sunday, Jacobson was working the closing shift to a full restaurant. She described a foodless kitchen plus two Penske moving trucks she knew were for the restaurant.
"We made so much money that night," Jacobson said. "We kept opening bottles behind the bar because when a restaurant gets shuttered like that, you can return unopened bottles that can be bought back, but you can't return opened bottles. So we're making drinks and pouring wine."
Halfway through the shift, managers told the servers to close out everybody's tabs. Moving staff started taking pictures off the walls while guests were still sitting in the restaurant.
"We literally got an eviction notice and they still said, 'Don't worry about it, we'll figure it out.' And two weeks later everyone was without a job," Jacobson said.
The duality of Jacobson's foodservice experiences is something many serial restaurant workers can relate to. Wine & Crime has become a brand for true crime fanatics everywhere, but Jacobson says she'll pick up shifts at Harriet Brasserie for Silva anytime she's needed.
You can listen to Wine & Crime Podcast on Apple Podcasts, Google Play Music, Spotify, Overcast FM, PocketCasts, Podbean, CastBox, RSS Radio or SoundCloud.