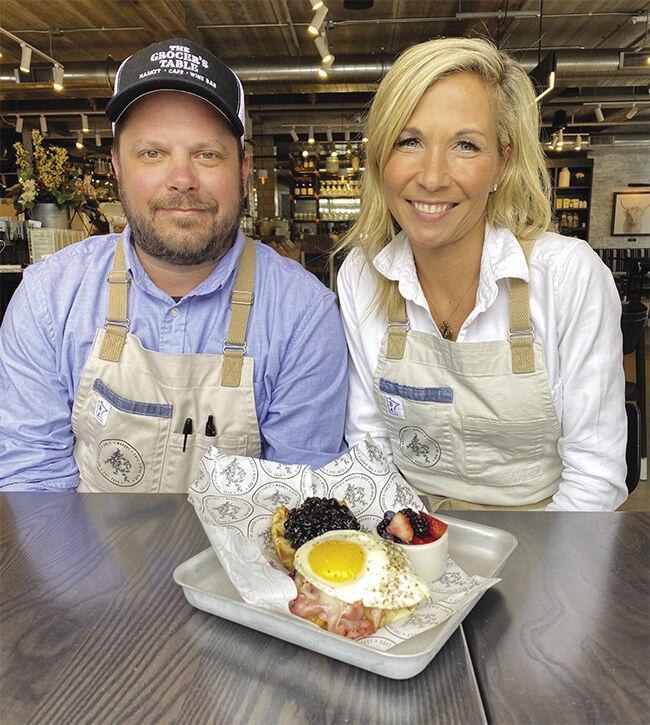 Lindsey Pohlad's The Grocer's Table in Wayzata may be the poster-child restaurant that will emerge from the ashes of the pandemic: a high-touch, fast-casual setting with gentrified comfort food and a grab-and-go/fancy-food market.
In that same vein are V!var in Northeast Minneapolis, which transformed itself last year from fine-dining to a Mexican market and eatery that focuses on the breakfast and lunch crowd (it's sister concept next door, Centro, is the hot night-time, fast-casual bar) and Eastside on Washington Avenue, just on the perimeter of downtown Minneapolis, which is in the process of switching its name to EaTo and from catering to the business crowd to a neighborhood hangout with a bottle shop, ice cream scoop counter, active bar program from the fertile mind of Marco Zappia and Chef Jamie Malone's artistic take on fast casual.
While fine dining is not going away, the pandemic has made the polished fast-casual dining experience more accessible to people who have spent the last year holed up in their homes ordering takeout. They still need some time to find their pants, the ones that match the fancy shirts they wore for Zoom meetings.
The long communal table that Pohlad had to remove at the beginning of the pandemic when Grocer's Table first opened is back. Seating is still spread out inside, and the patio is bustling. One big change they're making "post-COVID" is to add table service in the dining room for evenings. "On Valentine's we did full-service…and there's a different feel in the evening," she said "People were ordering full bottles of wine and with the patio they could settle in and not have to come inside."
Chef Craig Johnson, who has been onboard since it opened, said, "My favorite word to describe it is 'cozy' during the day, and at night with candles, it has a much more wine bar/bistro feel."
The two chefs work well together. "There's a lot of late night texting; we're like brother and sister," Pohlad said. "We feed off of each other." Maybe all that texting is because Johnson tends to get excited about new menu items. "He'd have 500 specials if he could," she said with a laugh.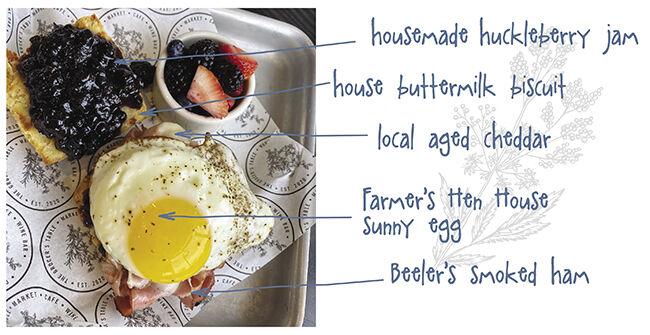 Johnson met Pohlad and the concept when he was working with Pat Weber of Mise en Place, who was consulting on the project. Pohlad, who is a chef herself, was looking for someone to head up the kitchen. The concept reminded Johnson of one is his favorite restaurants in Oregon's wine country and he wanted to be a part of it. "We don't take ourselves too seriously," Pohlad said. "It's food we want to eat. We're still trying to figure out who we are."
The menu is robust, with "food of the moment," offerings which allows for experimenting. When we asked for a signature item, they suggested a customer favorite, Meg's Jam & Ham, where even the jam is housemade. (They declined to give the recipe for the jam, but we figured you could still witness a well-constructed sandwich.
They shop locally and just one of the rewarding parts of the job, the two say, is working with the Good Acre. "We do a CSA (Community Shared Agriculture)...the farmers email what they have," she said. In addition, The Grocer's Table serves as a drop-off point for Good Acre CSAs. "It's fun here," Johnson enthused. "I can't remember the last chef job that I thought was fun."