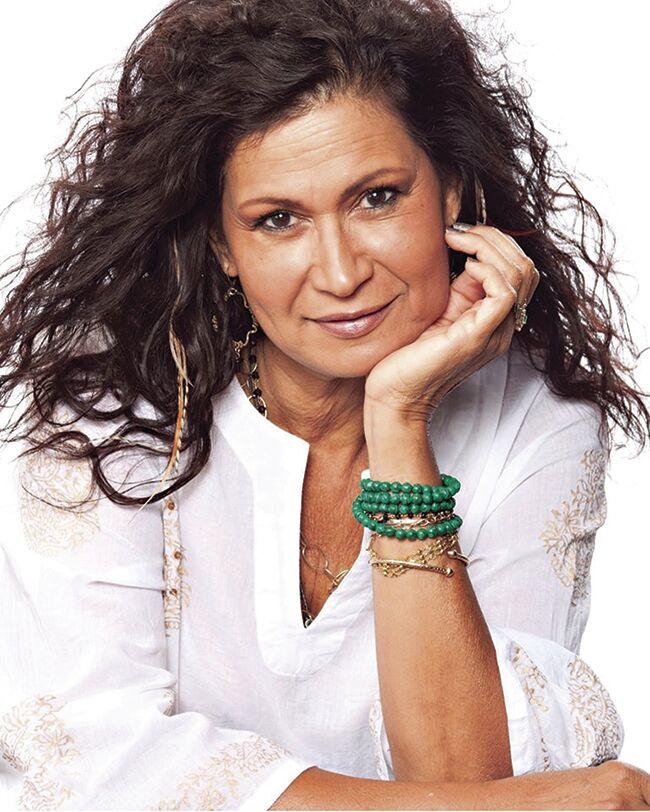 It's hard not to love Heather Jansz—even before you sample the Sri Lankan native's life-affirming food.
"I had the pleasure of working with her on a gig at Buettner's this summer and immediately fell in love," quips Darren Ennis, co-owner of Sheba Inc and The Sample Room, in NE Minneapolis, who introduced Jansz to me.
Known as "the Curry Diva," Jansz was doing nut-free, dairy-free, gluten-free food before it was mainstream.
"I offer turmeric-infused rice and balance the meal so that it hits on all those senses that are sitting there dormant," she said. "They activate all six senses: sweet, sour, salt and bitter, pungent and astringent."
During the pandemic she's doing takeout only Saturday nights out of the kitchen of Minneapolis's Café Wyrd, which closes its doors for dinner.
Her chutney is the only thing she sells with sugar in it, and she has a particularly novel reason for forgoing dairy products. "When I was growing up, we had one cow and she was worshipped," she said. And if the cow ever wandered into the middle of the road, traffic moved around her, no one dared rush the cow to the other side.
Sri Lankans have the mirror image of food to us in the U.S. "If you were plumper, you were rich," Jansz said. "I'd go home and people would say, 'oh your thighs are so plump.' And they meant it as a compliment."
Growing up in an island country in South Asia, she experienced food differently. "Our meals were from a poor country, [but] your meals were always balanced, no matter how much money you had," or didn't have, she said. "I watched my mom and auntie and older sisters [cook]. I was raised cooking with the knife upside down, sitting on the floor and cutting up."
She lived in Australia for a time, "following a man" and moving here in 1975, and laments that she didn't appreciate Australia as much as should have. "As an adult, I miss it," she said. "I had the beach right there and now I have to pay to sit on one."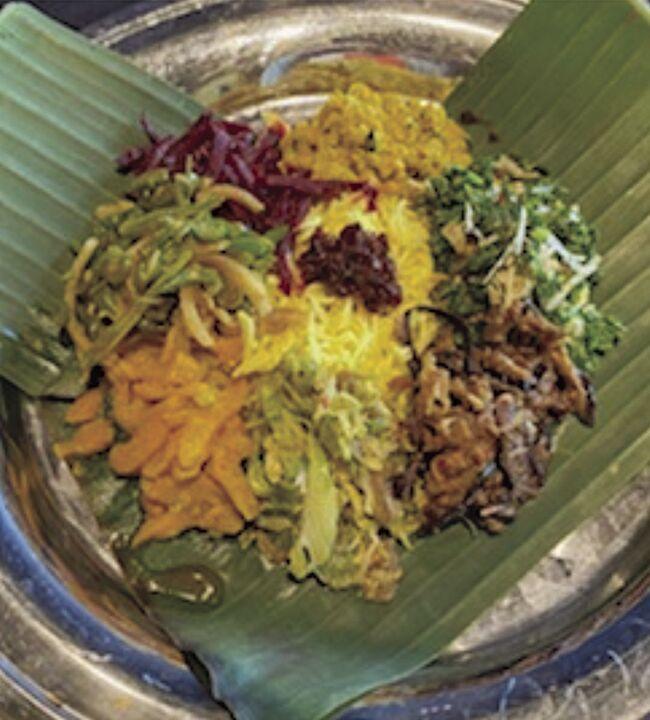 And the food: "The worst snack over there is the best snack here."
She sums up her early foray into marriage as: "I was married to a Sri Lankan man, which means you are married to god, whatever he says goes. I grew up, and when I didn't see blue the same shade he did, I left."
When she first arrived, Twin City diners weren't known for their adventurous eating. The thinking was the cautious: "Chow Mein was served here, no one died, so we're good." But now, she contends, "We have amazing food."
She opened the Sri Lankan Curry House Restaurant and later the Curry Leaf Deli in St. Paul when the fare was still exotic, so many of her early guests were hippies or counter-culture figures. "A lot of my clients are yoga people who care about what they put in their bodies," she said.
Jansz has cooked for a number of spiritual leaders, such as Deepak Chopra at an event at Beth El Synagogue—"I had to take my pots and pans and get them boiled and blessed"—and for Horst Rechelbacher, founder of Aveda. And a lot of the English rock bands who were in town for concerts found their way to her restaurant as well, because they were missing their curry fix, a staple food in England.
"Black Sabbath came into the restaurant and we didn't have room for them, so [their] driver drove them around for 40 minutes until a table opened up," she said.
Her approach to food is medicinal. She's interested in flavor, but also balance and color, and to say her food is from scratch, only scratches the surface. She hand grinds the spices to release the oils and creates a "mother sauce" that she bases her recipes on. Her "Black Gold," a condiment that covers all the nutritional bases, is available for sale with her pickup orders.
During COVID she's had to pivot, and cooking as a nomad in other people's kitchens has been difficult. She's now found a home at Cafe Wyrd for her takeout and in late April she started opening up the dining room for limited diners. "Being in one place will help with all the running around and wondering how much refrigeration I'll be given," she said about borrowing kitchens to cook in. "The hard part in the winter [is] carrying everything around."
And while she loves feeding people, being a one-woman show is hard on her. What would be ideal, she said, is to be able to sell her business to someone younger who would invest the time and love into making curry that she does. Which is why the title of Curry Diva fits her and yet doesn't really define her. She's a diva in just the right way.