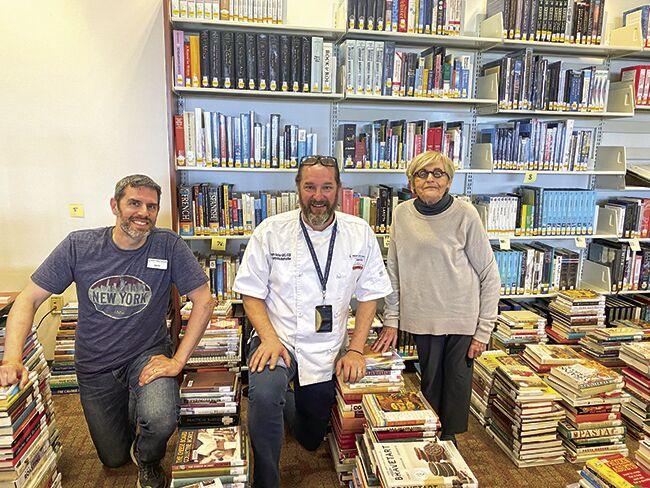 It may take a village to raise enough books for the Saint Paul College Culinary Library, but it still helps when one of your villagers is philanthropist/foodie Sue Zelickson who is sitting on an impressive collection of cookbooks she's looking to donate.
The college's first large donation of cookbooks by Zelickson arrived in a roundabout way: They were the donation she had made earlier to the Art Institute's culinary program when Pat Weber (of Mise en Place) was an instructor there. When the school closed, they asked Ben Tri, reference and operations librarian for Saint Paul College, if he'd be interested in receiving their collection. He was.
The donation—which also included 800 art books, 1,000 DVDs and foreign language primers—kickstarted the quest to put together the largest collection of cookbooks in the state—and then why not take on the nation.
Is there a collection to beat?
The University of Minnesota, culinary instructor Nathan Sartain replied.
While Sartain and Tri were pumped by the idea of amassing a larger collection than the U, Zelickson gently placed her hand on Sartain's arm, and reminded the two it wasn't a competition.
Sartain played along. "We want it to be the preeminent cookbook collection," Sartain amended.
The collection has a prominent role in the curriculum for culinary students in terms of inspiration, resources and tried-and-true recipes to adapt. Just like fashion, food is cyclical, returning with new twists on the old, Sartain said.
But organizing such a diverse collection is a daunting task—and happening at the same time Tri is converting the entire library from the Dewey Decimal System to the LCC or Library of Congress Classification, used by most research and academic libraries. He's also attempting to make the collection searchable by ingredient using Eat Your Books, an online resource that creates an index of searchable data to make cookbooks more user-friendly.
When the project started, the school had around 200 to 300 cookbooks in their collection. They now have more than 2,000, stacked by subject matter in one room of the now closed library and on shelves in a basement room. Tri is charged with the task of categorizing and cataloging all the books. Sartain has already picked up several boxes of books from Zelickson, who said she had another six boxes waiting for him.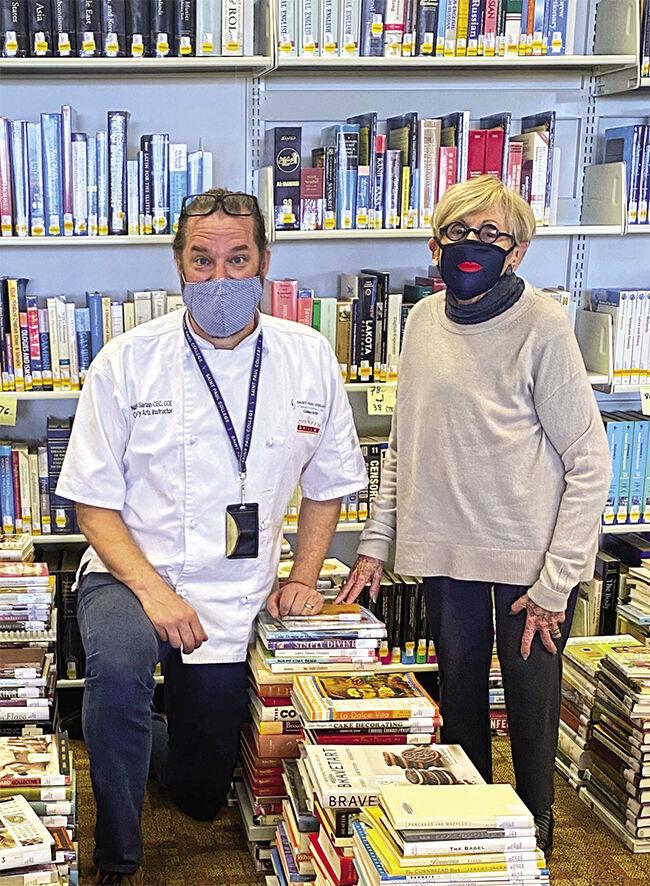 Zelickson isn't the only notable donating books, Sartain said. Jess Fleming, a food writer for the Pioneer Press and Lee Svitak Dean, former food editor for the Star Tribune, among others, have also been generous. Members of Women Who Really Cook have dipped into their collections as well, and Tri has had success by placing ads on Craigslist for donations. Even Foodservice News handed over its books.
Having access to such a variety of cookbooks is rare, Sartain said, adding, "You're not around this many cookbooks unless you're going to Sue's house for lunch."
Zelickson came about her massive collection in a variety of ways: as an avid collector on her travels, as a judge for various competitions and as a reporter for WCCO, who interviewed a bevy of cookbook authors over the years.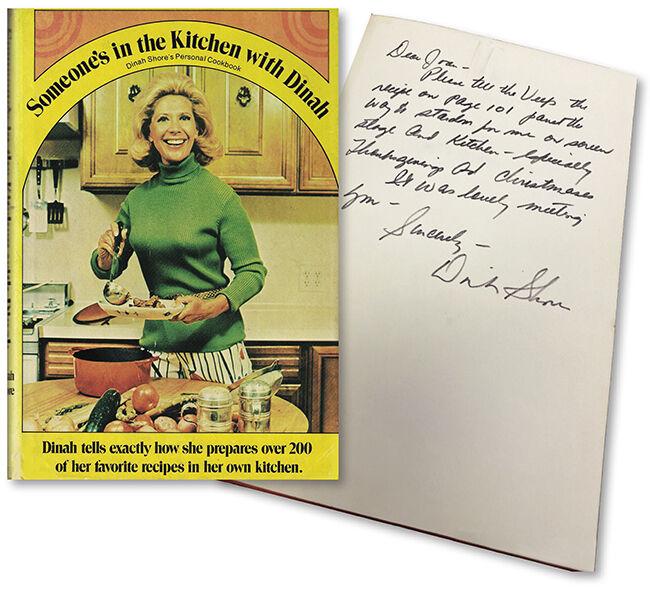 "A cookbook collection is so deeply personal and says so much about the person," Sartain pointed out. "There's a story behind all of them."
Zelickson agreed. As she's culling her collection, she said, she has a process. Her assistant brings her one box of books at a time and she goes through them, reliving the story behind the purchase or gift. "It's like parting with children," she said. The only ones she's keeping for now, she said, are her Julia Child cookbooks and Martha Stewart. Julia Child's books are because of a personal connection with the famous chef, but she's not exactly sure why she can't part with Martha Stewart's.
The college's collection includes everything from single-subject topics, like Skirt Steak, How to Break an Egg and Ice Carving to general tomes, such as How to Cook Everything. A surprise title in a Minnesota collection is The Big Book of Casseroles. "That's sacrilegious here," Sartain jokes, as Tri adds that almost all non-Minnesota references are to "casseroles," not "hot dishes." There are quirky books, like Mosh Potatoes, covering favorite recipes of heavy metal bands, and celebrity versions, such as Someone's in the Kitchen with Dinah by Dinah Shore, which had a personal note inscribed to former Vice President Walter Mondale's wife, Joan, in 1971. Zelickson shakes her head when asked how she came into the possession of three of the B-list celebrity's book. "I guess I must have liked the way she sang," she said, shrugging.
The college is still accepting donations, and if they get duplicates they can trade them with other libraries for ones they don't have. Contact Sartain at nathan.sartain@saintpaul.edu if you'd like to add to the collection.
There's no finite number. "The max? One million," he said. "We'll keep going, people are still going to be writing new cookbooks."
The Pro's Go-to Stash
We asked culinary instructor and winner of the Charlie Award for Community Hero, Nathan Sartain, to pick four favorites from his around 150 to 170 cookbooks at home.
Alice Waters: The Art of Simple Food
Kitchen Mysteries: Revealing the Science of Cooking (Arts and Traditions of the Table: Perspectives on Culinary History)
The Souix Chef's Indigenous Kitchen by Sean Sherman and Beth Dooley
Larousse Gastronomique: The World's Greatest Culinary Encyclopedia