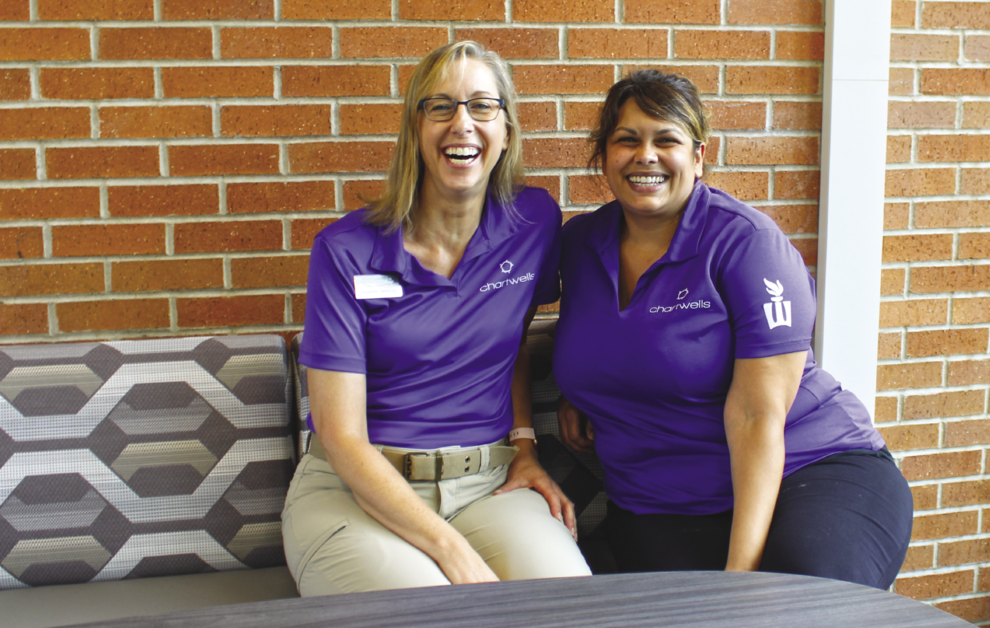 Foodservice leaders from Winona State University and Saint Mary's University of Minnesota grapple with COVID-19 whiplash as they work to keep their food offerings fresh for students.
Tracy Jaquette knew she had to try new tactics to keep students engaged in the food offerings at Winona State University in Winona, Minnesota, when COVID-19 hit. The pandemic wreaked havoc on colleges across the country and led to admissions rates dropping amid the uncertainty.
Jaquette is the marketing manager for Chartwells, the university's food vending service. Out of about 7,000 undergraduate students, there were 1,400 who had on-campus meal plans starting the fall of 2020. By the end of spring semester, that number dropped to 950 and kept decreasing over the year as many students went fully online, moved home or simply dropped out of college.
"We hope we can hang on and that students stick it out this year, and that we can make a better dining experience for them the best we can," Jaquette said. "I think the hardest part was social distancing, really, in the dining hall. They couldn't move chairs, and they wanted to sit by each other."
"That was the hardest part for students, being away from other students while eating," she added. "There would be three of them, but we only had tables for two. What do you do with that? There was lots of anger, especially by January and February. People were done, students just wanted to be with each other. It was really hard I think."
Because of the emerging Delta variant of COVID-19, WSU implemented a mask mandate for everyone again as of August. That meant during a visit to the campus Jaquette, along with WSU's Chartwells catering director Jennifer Kouba, sat in the brand-new lounge chairs in Kryzsko Commons and chatted with our mouths covered. As of publication, the university hadn't been ordered to go back to social distancing in the dining hall—but "that could change tomorrow," Jaquette said.
Kouba joined Chartwells in 2004 when she was 25, left for a few years, came back in 2011 and worked her way up to the catering director spot. Chartwells, which serves 300 college campuses across the U.S., is part of the British multinational contract foodservice company Compass Group.
"Eating is such a social thing," Kouba said. "Anywhere you go, you break bread with people, that's how you converse and bring people together and have a bonding experience." The lack of that social interaction has really had an impact on students' mental health, both Kouba and Jaquette noted.
To keep students involved, Jaquette ran giveaways on social media every Wednesday, which she said helped build their following, plus that way she knew students were staying updated. When spring break was canceled for students, Jaquette and her team decided to throw a little party inside the dining hall for students with games and prizes. And when they couldn't participate in "Crash-A-Classroom," where they surprise a classroom once a month with treats, Jaquette shifted gears and created "Adora-Floor," where they surprised a dorm floor with snacks dropped off at the front desk for a contactless giveaway.
"We received buzz on that from our work social media and other accounts. There are over 300 (Chartwells) campuses in the country, so we are blessed here," Kouba said. "Tracy is extremely creative. I feel like more of your ideas are copied out there than a lot of peoples,'" she said to Jaquette.
The element of sharing best practices among campuses is something Kouba appreciates about working for Chartwells. "You always have takeaways you bring home and bring to your own campus," she added.
Feeding 80 percent of students at Saint Mary's
Curt Coshenet has bad lungs, but he doesn't want any sympathy for it and definitely hasn't stopped working because of it. The Chartwells veteran has been director of dining services at Saint Mary's University of Minnesota in Winona since 2005, but Coshenet also said he's a "bottle washer, dishwasher, mopper and pain in the butt."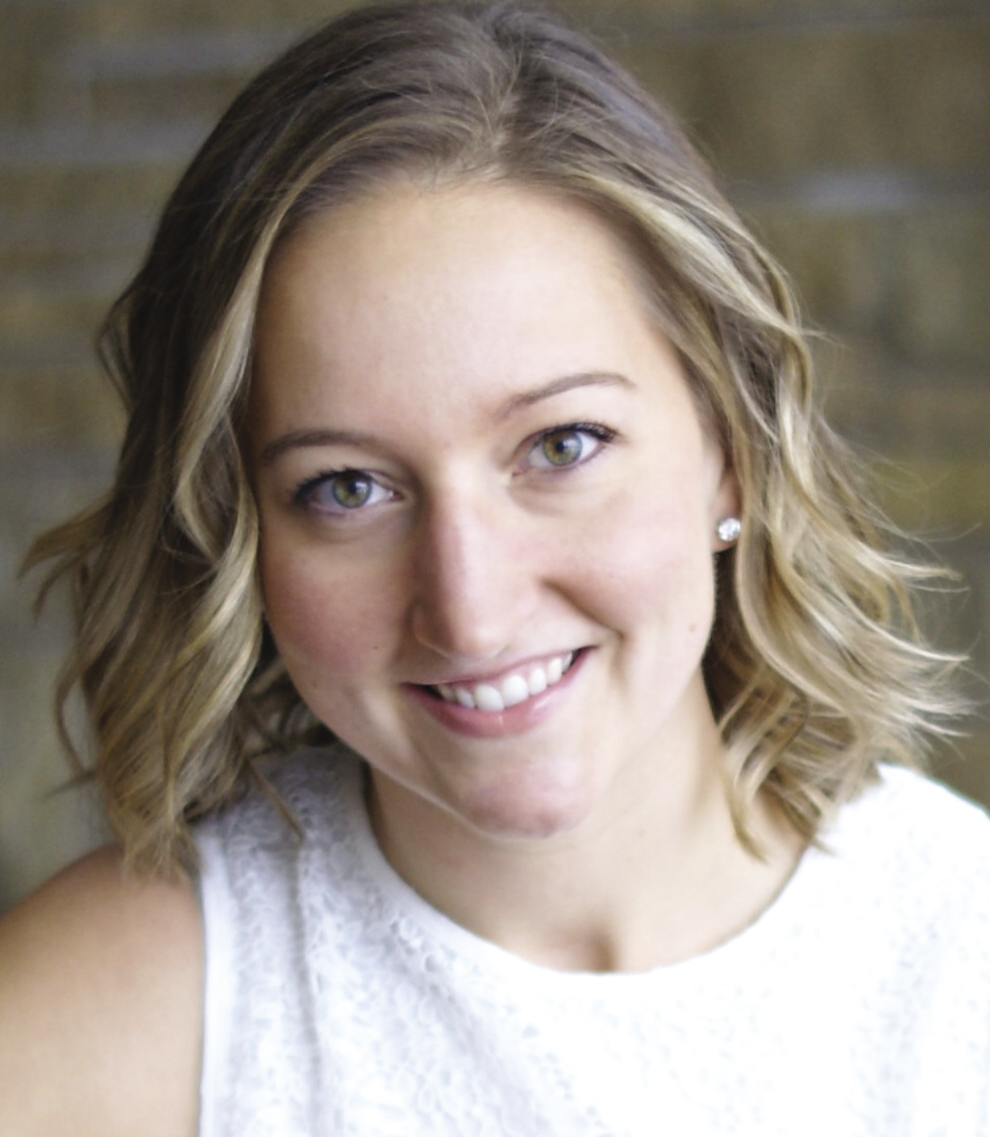 "That last one is accurate," chimed in Sarah Nicklay, the Chartwells registered dietician at SMU for the past seven years. We sat in the Toner Dining Hall, masks donned, as renovations finished up before the early arrival students began August 16. They had blown out a wall to make room for more spaced-out tables, and to utilize the floor-to-ceiling windows overlooking the hilly and tree-filled campus.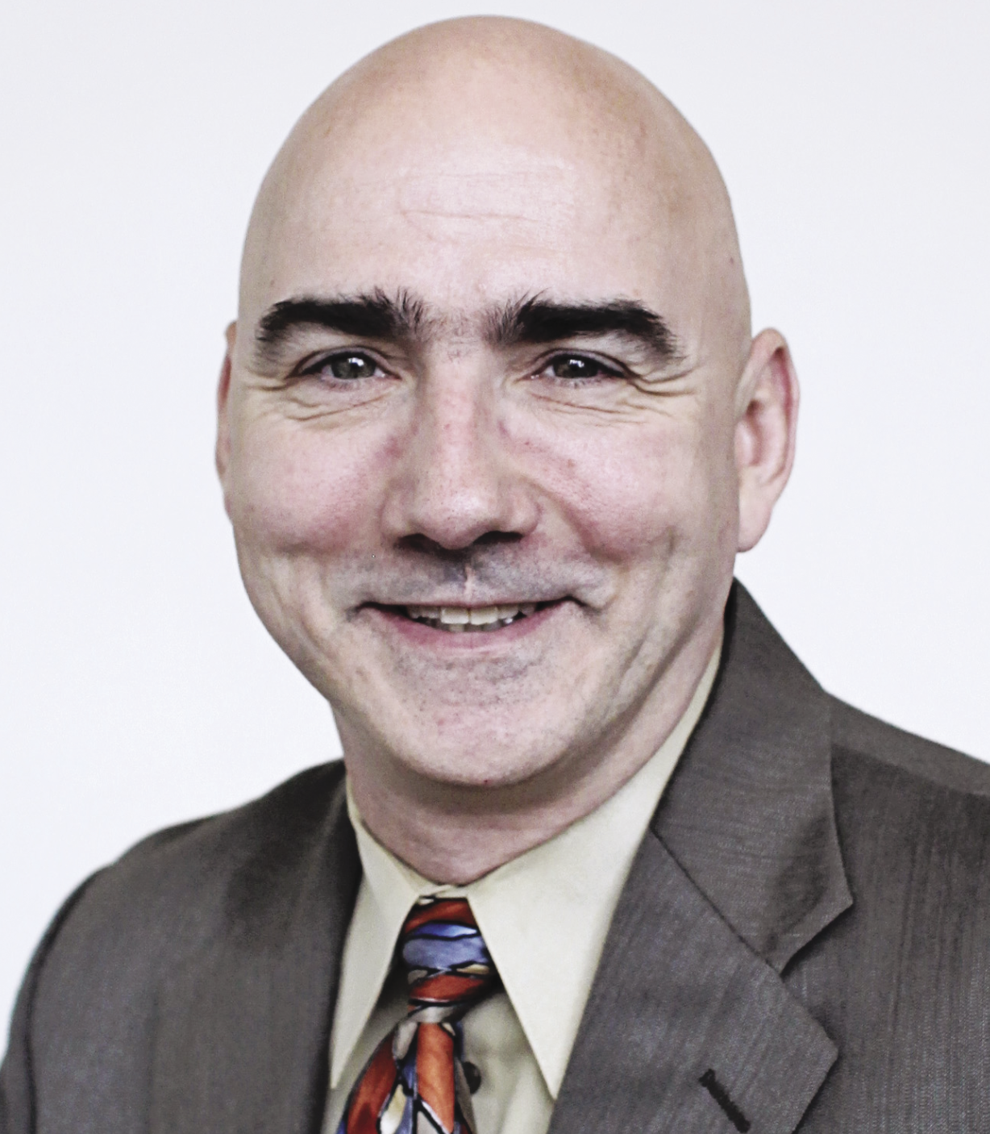 Coshenet, a born-and-raised Winonan, bragged about Nicklay's YouTube abilities and credited her for helping students (especially freshman) learn to cook and make basic recipes, both in the cafeteria and from home. Nicklay hosted those teaching kitchens—called the Functional Food program—in person until March 2020, when, like most colleges, Saint Mary's shut its doors and sent students home to complete courses online for the remainder of spring semester.
"There were a few stragglers and we did feed most if not all international students and students that couldn't go home," Coshenet said. "We had a group from Colorado, long-distance ones they wouldn't let travel, and we fed them until the end of the school year."
With just about 1,000 students at the Catholic university, there were 870 signed up for a meal plan the fall of 2019. Last year it was 835, and for fall of 2021, meal plan enrollment is at about 800—which Coshenet said was a strong retention number. Students were always allowed to eat in the dining hall throughout COVID-19, but lines controlled how many entered, and they had to use disposable to-go containers. For a campus and food provider that prides itself on sustainability, having to use Styrofoam was one of the hardest pills to swallow.
"It's against what we do, but everyone was stockpiling green products," Coshenet said. "We have a program, a reusable to-go container which students buy for $5, they bring it in dirty and we give them a new one…but we didn't last year because we had regular to-gos."
The smaller Saint Mary's campus means students are more tightly knit, and the fact that they're on top of a hill with limited access to other food options is one reason why Coshenet thinks the school retained such a high percentage of students with dining plans. Another reason is more choices and a willingness to listen to students and accommodate their needs.
"Not only do we have an allergen station, but a vegetarian station, too," Coshenet said. However, because they had to get rid of self-serve stations during the pandemic, some students struggled to get exactly what they wanted, Nicklay added.
"A lot of vegan students had a tough time. We do have a station that serves a vegan hot entrée at every meal, and have tons of sides everywhere, rice and steamed veggies, or you could get a sandwich at the deli with hummus and vegetables, but they really missed the salad bar," she said.
Otherwise, their "G8" station was open as normal for students, which is free from the eight most common food allergens—milk, eggs, fish, shellfish, tree nuts, peanuts, wheat and soybeans.
Students are "not shy about what they want, and we have quite a few platforms for them to express themselves," Nicklay said. "We have a manager on the floor, a website with contact info, and a text-to-chat where they text a number that comes to our email directly."
Coshenet thinks Chartwells is ahead of the trends game in that respect. "We find out who wants certain things and if students are trending in that direction, whether it's more vegetarian or more burgers and fries, and all our marketing is going to have things like 'cage-free eggs' to market to the students, so they don't have to say, 'I wanna be green.'"