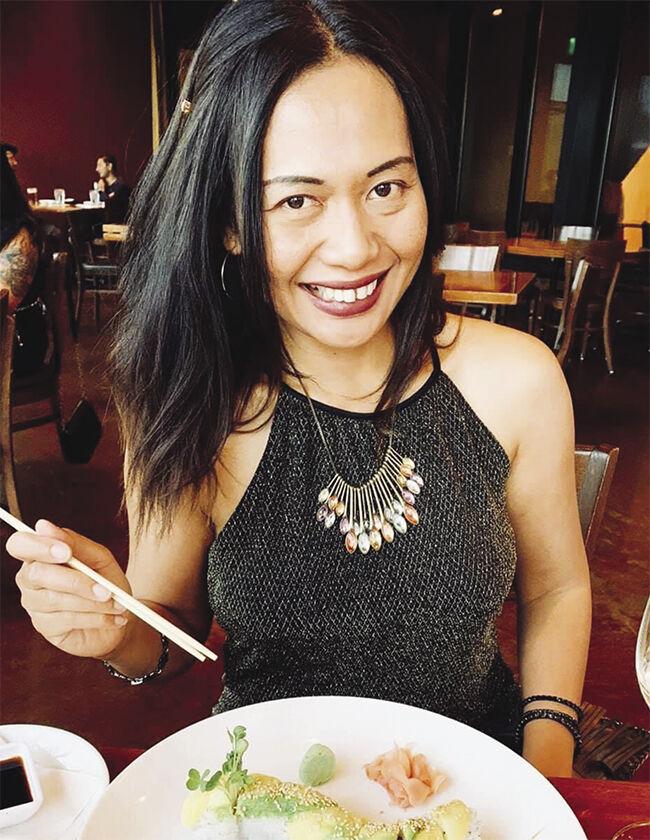 Diana Finkelson is happy. Why? "It's patio season, so we'll make good money," she says, adding, "I always make good money" but it's nicer on a patio. That's not conceit, that's confidence. Finkelson, as the song goes, works hard for her money, but she also puts her heart into her job at the newly opened Hazelwood Food + Drink in St. Louis Park. And she's good at what she does. "I love people; I love talking to people," the Indonesian native enthuses. "The skill is to upsell. If I had you as my guest, the first thing I ask is what are you craving tonight? We have seafood, pasta, steak, pizza…people ask me what's best, so it helps to know what they like first." So, for instance, while ordering the Margherita pizza is a safe bet, Finkelson will encourage them to try the Sweet & Salty, which is a bit more adventurous. "And they love it," she says. After all, aren't diners looking for an experience when they go out to dine, not just a full plate?
Finkelson grew up in the big city of Jakarta, the capital of Indonesia, but since a lot of Americans can't find it on the map, she uses Bali as a locator. "When I say Bali Island, they know it," she says. Is it as beautiful as its reputation? "Have you been to Hawaii? Bali is 10 times, no 100 times more gorgeous than Hawaii."
Which may beg the question of what she's doing in Minnesota.
"I met the love of my life 20 years ago, he's a true Minnesotan," she explains. And while the rest of her family moved here to live in the south, she's willing to live in the cold for love.
When she's not working, she and her husband and their two teenagers like to travel, and they have the goal to hit national parks in all 50 states. "I've been to more places than Americans—we've hit 40 states" (so far). And while she loves warmer locales, she does like visiting the North Shore: "That's gorgeous."
Previously, she worked simultaneously for two chain restaurants, but didn't feel appreciated. She saw an ad on Facebook that the Nova Group was looking for workers and researched them. She liked what she saw, applied and was hired on the spot. "The first week of working, everyone was so helpful," she says, adding "the owners are so down to earth. They are just so polite." Not at all like the corporate noncaring she was used to. And polite begets polite: She sent them an email thanking them for letting her be part of their family.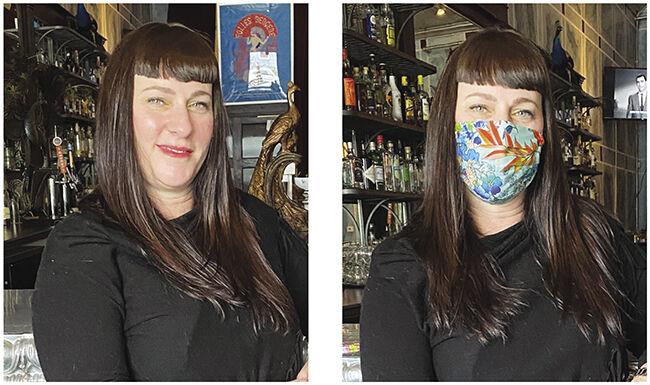 The past year has been a juggling act for Tracy Wahl, a server at Erte & the Peacock Lounge in Northeast Minneapolis. She balances out night shifts at the restaurant—she has a 15-year-old son at home who has been doing distance learning—with unemployment. "I'm stockpiling the bumps and the stimulus checks," she says about the government payments during COVID shutdowns and slowdowns. "My mortgage is on hold and I'm looking for my second part-time job."
Wahl is no stranger to stringing together several server jobs. Before the pandemic reset everything, she was working at Erte, Red Stag and Pittsburgh Blue, where she could work lunches. And while she sometimes thinks she needs to move on, she never considers it for long, because "I love the family." When she says "family," she means both her coworkers and the owners, Kelly and Adam Milledge. Kelly, who handles the front of the house is "so supportive," she says, while "Adam is so creative in the kitchen." The danger in working in a small independent restaurant, she says, is that you have to trust that everyone will practice a high level of safety. "If one of us gets exposed, we'd have to shut down, which sucks for me, because I can't take it off."
Wahl and her boyfriend, whose photography was the first artwork displayed at Erte, like to eat out: "It would be hypocritical to not go to restaurants if I expect people to come here."
For recreation she rides an Italian motorcycle, where she meets up with the same group that she has for the past 25 to 30 years, although long rides have "been on hold lately. "
An avid "thrift-store junkie" who buys and resells online, her best find was a painting she discovered at a church sale. After researching the artist, she discovered it was worth a lot of money. "I wanted to keep it but it was worth more to sell," she says.
Wahl also transports foster cats from a shelter to their foster home. "I can't give a lot, so that's my giving back," she says. And she also gave two foster cats a permanent home, which she laughingly refers to as "foster-failing."