Davanni's executives got somewhat of a reality check during a focus group session in 2014. That's when, as President and CFO Bob Stupka put it, "we could have jumped out the window listening to the millennials."
Although it wasn't easy to hear that their restaurants felt impersonal, stale and more like a national chain than the locally owned pizzeria company it is, the feedback prompted a brand refresh Stupka said is giving each store its own identity. 
"We'd almost gotten too polished, too focused on every store being the same," he said. "Yes, we have 22 stores, but it's Rocco's store, Dave's store, Melissa's store. You've gotta avoid that chain mentality."
'Nothing is sacred anymore'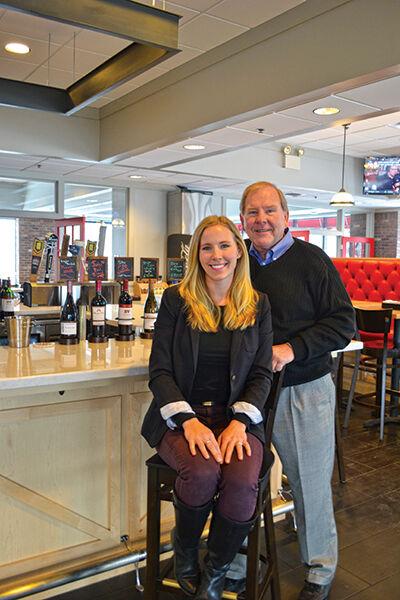 Tanya Spaulding didn't mince words when talking about the rebranding of Davanni's. The principal at Shea Inc., the Minneapolis design, marketing, and branding firm brought in to help give Davanni's new life, said what started as a group of neighborhood pizza places had, over time, become sterile. 
"They're not a big national chain, they're a local collection—but it didn't feel like that," said Spaulding of the nondescript décor and cluttered menu boards. "Our goal was to bring back some of the original DNA that had made it a great pizza place."
Born as Pontillo's in St. Paul in 1975 (with expansion came the name change to Davanni's in 1983), the company was started by CEO Mick Stenson and three college friends. Stenson's daughters, Kristy Stenson Silva and Katie Stenson, now have 25 percent ownership stakes after their 2013 buyout of co-founders Roger Schelper and Bob Carlson.
Highlighting that local, family ownership was key to new messaging developed by Shea, and the transformation took physical form at Davanni's Edina restaurant, which had been a consistently high-performing location but had seen sales slip in recent years. 
"In the restaurant business, you're always trying to get an edge. And for us in the pizza segment, we face so much competition we needed to do something to bring us into the next generation," said Mick Stenson.
Embracing today's craft-beer mania was central to that next-gen mindset and to the extensive remodel in Edina, which debuted in October to help mark Davanni's 40th anniversary. Shea designed a bar—a first for Davanni's—with taps pouring Minnesota beers from the likes of Bad Weather, Badger Hill and Excelsior Brewing, and also offering wine and bottled beer. Craft beers are now on the menu at other Davanni's locations, a move meant to attract those elusive millennials—"We were not even on their awareness list," said Tim Huberty, Davanni's marketing director—plus continue interest from the brand's core baby boomer customers. Each store even has a "beer captain," Silva noted, a way to involve employees in the Davanni's evolution. 
The Edina restaurant received a brighter, more welcoming interior with varied seating from community tables to booths, and "brand walls" that reinforce Davanni's "local and legendary" messaging.
"They actually make their own bread. They were one of the first brands to locally source their ingredients, but they weren't getting any credit for that," explained Spaulding. 
A smaller, less intrusive front counter welcomes customers and invites them to study the redesigned digital menu boards, something Silva, who joined the Davanni's marketing team, noted also encourages a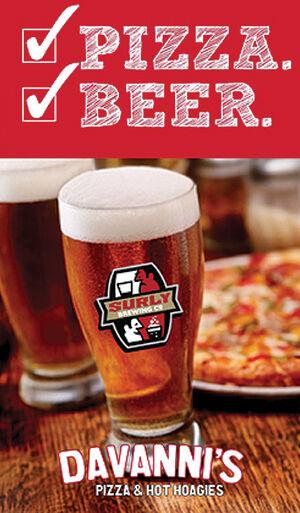 dialogue with employees with the ultimate goal of getting customers to spend more time in the restaurant—and eventually more money.
Focused for years on their delivery and carryout business, "we'd kind of neglected our in-house customers for a long time," said Stupka. "[With the remodel] we want to make it an experience for people."
The company is already seeing results: increases in beer and wine sales and dine-in check averages. Huberty is getting more aggressive with marketing strategies, and the installation of a new point-of-sale system allowed Davanni's to institute a loyalty program.
"We've ridden the billboard wave for a long time," he said. "Now we're doing more social media, online-only offers and getting our message out there through radio."
"Nothing is sacred anymore," added Stupka of the company's multi-pronged approach to growing sales, which includes eliminating some menu items and testing others such as flatbreads and appetizers. 
"We'll maybe try a lobster roll as an LTO during Lent," said Stupka. 
Davanni's restaurants in Eagan and Minnetonka are next in line for a remodel. And while they won't all get a complete overhaul, even the original St. Paul location on Cleveland and Grand avenues, "the holy grail," as Stenson puts it, is getting a bar. But, he continued, the company is being careful not to alienate its core customers.
"We can't get so far away from what we always have been," he said. "That's always been top of mind."
The opening of a Davanni's in Chanhassen in September marked the company's first new location since 2007, but Stenson said they aren't focused on additional store expansion at this time.
"I think it's more important for us to make our existing stores more relevant at this point than adding new stores," said Stenson. "That's the best use of our capital.
 "We spent $250,000 to redo Edina. You start multiplying that by a few stores and that turns into a big number. Just putting in a bar is around $75,000."
Though new fast-casual pizza concepts such as Blaze, Pizza Rev and Pieology continue moving into the Twin Cities market, with competition from burger joints to food trucks also growing, Stenson said Davanni's is now well positioned for the future.
"As I inch away from the business in the coming years, I'm more excited about what's going on now than I have been in the last 10 years," said Stenson. "I feel good about handing this over to my daughters. I feel very strongly that we've got a positive future. There's optimism, a real positive feeling about where we're headed."