Only Jeremiah Lanes would have a smile on his face as he stood over a pile of dirty dishes. The reason he was nonplussed by the chore was the dishes were the remains of the day of fundraising for Perspectives, the St. Louis Park-based nonprofit that empowers mothers and provides a safe place for women and children who have experienced abuse to get back on their feet. Kids Café is a part of that program and Lanes has been volunteering to teach kids how to cook nutritious food for the past three years. As the only man at the women's breakfast, he cooked alongside cookbook author Beth Dooley, caterer and cookbook author Soile Anderson and Linda Quinn of Café Latte. We've told you about Dooley's cookbook on page 6. Anderson's cookbook, "Celebrations to Remember," details her Deco Catering how-tos, as well as recipes from her Finnish bistro, and is available at soilescelbrations@gmail.com. And it should be noted that the Perspectives staff didn't leave the man to clean up after the party. 
---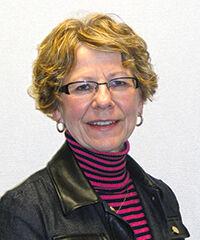 Administrative coordinator for the Hospitality Minnesota Education Foundation Betty Fisk is retiring in June after 15 years with Hospitality Minnesota and its foundation. Fisk initially worked as the front desk coordinator, and in 2010 was invited to take on a new role as the administrative coordinator for the foundation. During her time with the foundation, Fisk coordinated the ProStart and Hospitality & Tourism Management programs in Minnesota high schools. She helped expand the ProStart program to more than 50 Minnesota schools with 3,800 students enrolled in the curriculum. 
In addition, Fisk has served as the liaison between the National Restaurant Association's Education Foundation and Minnesota's ProStart teachers and industry members. Fisk oversaw the foundation's scholarship program, which annually awards scholarships to students pursuing post-secondary education for careers in the restaurant industry or in lodging management. Fisk's retirement plans include exploring U.S. landmarks in her new mobile home with her husband and grandkids.
Cyndi Keesee will replace Fisk as the administrative coordinator. Keesee was previously the senior marketing specialist at Sysco Minnesota, where she worked for 31 years. While at Sysco Minnesota, she was closely involved with the foundation and assisted in running its Minnesota ProStart Invitational, which has been hosted at Sysco Minnesota for the last nine years.