Cathy Maes has that can-do attitude that's just what's needed when you've teamed up to help put 180 cooks in the kitchen, a long line of bumper-to-bumper cars in a parking lot and you're on pace to serve 4.4 million meals in a year of epic need.
Before taking on the role of executive director of Loaves and Fishes, Maes, a graphic artist and former co-owner of a mystery shopping company, was approached by a food shelf to donate some of her time to design its website. After looking into the organization, she told them they needed a lot more than a website, they needed a plan. "The board called me in and said if you could have any position here," what would you choose? "I said I'd run the place and then there I was running the place for five years," she said.
When the job with Loaves and Fishes came up, "I knew I could grow it and it could be a national organization." The nonprofit's mission is to serve free, healthy meals in urban, suburban and rural communities through a variety of programs supported by creative food sourcing, their own farm and gardens and food-rescue operations.
A silver lining of sorts to the devastation of Covid-19 on our community is that the host of nonprofits with similar missions found a common goal and a way to work together.
For instance, when Loaves and Fishes' production required another kitchen, Maes mentioned it to David Hawn, president and CEO of Urban Ventures, who then immediately drew up a memorandum of understanding to allow them to use Urban Ventures' kitchen for $2 a year.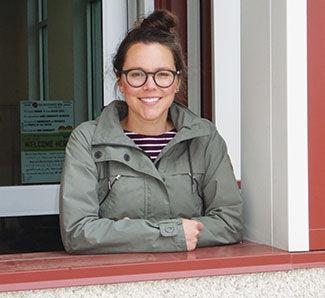 "I'm a huge fan of Loaves and Fishes and Cathy," he said, "and we had a commercial kitchen we were using, but under-utilizing." He described his organization as a "cradle-to-career program," and during non-pandemic times when all the programs were running at full capacity, they provided a snack or meal for participants. So in exchange for the use of the kitchen, Loaves and Fishes will take over the task of preparing the meals for Urban Ventures' programs.
"I come out of the corporate world, where mergers and acquisitions are common. I've been surprised at how siloed the nonprofit world has been and that's where I see a lot of positives that have come out of a horrific situation," Hawn said. "We're still learning, but since I've gotten here, I've really made it a priority to focus on what we're good at and partner with the people who can do what we can't do really well.
"We don't offer housing, we don't run a food shelf, so we've found partners where we can feel with confidence that we can refer people. That's what I like about Cathy, that's at her core, too," he said. "They focus on food, they're not trying to do 50 other things, and they're looking for partnerships."
Another partnership Maes has successfully forged is with Second Harvest Heartland, a nonprofit that has now pivoted to a "truck-to-trunk" distribution model. Prior to the pandemic, Second Harvest was the force that rescued excess food from a variety of sources including restaurants, stores and farms, and repackaged it into quantities that food shelves could handle—grocery-store style.
The need has now shifted and with food shelves having limited in-person visitations "we're inventing like crazy," said Allison O'Toole, CEO of Second Harvest. "So food shelves have been taking orders, delivering." And more meals are being prepared and picked up from the safety of the guests' cars.
Trying to facilitate all of this need has been challenging, and Maes and O'Toole have formed both a friendship and a support group for each other.
"I have an outstanding team, but when you're leading, you don't have a peer to bounce things off of (to have) a gut check with," O'Toole said. "You have to pivot quickly and have to have some trust around it. Fortunately, Cathy and I have this. There are times when we talked every day, just about what's going on. When you're leading an organization, it's lonely, there's not always natural sounding boards within your organization."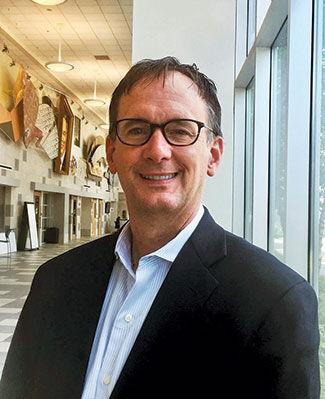 Conversations range from logistics to are you taking care of yourself? How are you keeping your team motivated? Maes even checks in on the number of Diet Cokes O'Toole has consumed that day, O'Toole said, with a laugh and an assurance it's no more than two a day.
"We talk almost every day," Maes said. "In the beginning we were commiserating about our pandemic hair. We've gone to lunch (when restaurants were open). You have to find some humor and some grace."
"When you get in the heat of the battle, you kinda know who your friends are and who they aren't," O'Toole added.
While there have been some major challenges to the organizations just recently due to the increased demand for hunger relief, Maes had already shifted Loaves and Fishes away from canned foods to fresh produce.
"The original model that I adapted was that large groups like a church or Rotary Club would buy the food, make the food and clean up. And we were the bystanders," Maes said. "If we had to close because of weather, we'd go buy pizza—imagine how expensive that could be."
They added "fresh crispy salads" from their own farm produce and fresh, rather than canned, fruit. "Just because you're hungry, that doesn't mean that you crave pears out of a can. Most people would prefer a fresh pear," she said.
The largest free restaurant in Minnesota
The idea of forming a central kitchen that would both feed people who were food insecure and employ chefs and cooks who were out of work due to the closure of so many restaurants was another example of great minds thinking alike. The Minnesota Central Kitchen is a new program under Second Harvest Heartland.
A lot of people can take credit for the ambitious program. It was dreamed up during one of those daily conversations between Maes and O'Toole, and also hatched around a table of industry people talking about what they could do to address food insecurity, Emily Paul of Second Harvest said of an all-star list that included Chowgirls Killer Catering's Executive Chef Liz Mullen and President Maari Cedar James; Jonathan Gans, former executive chef of the now closed Bachelor Farmer, and Alex Roberts, owner of Restaurant Alma and Brassa Rotisserie.
"This was before masks, if you can believe it," said Paul, who was tapped to become the director of Central Kitchen.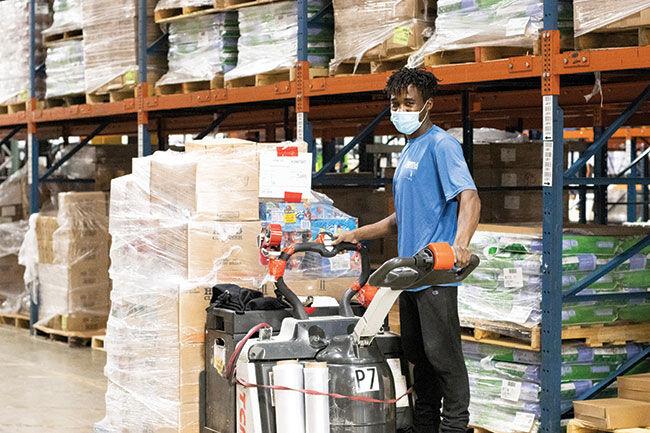 Chowgirls' commercial kitchen was the first in what has become a high of 15 kitchens around the Twin Cities participating. In December the number of kitchens was closer to 12, as some needed to take a break.
The beauty of it, Paul enthused, is that it is a program that had not existed before. But the stumbling block is the need to fund it since they are in essence, reimbursing restaurants to make meals from food that had been recovered. "This is a new process for kitchens," she said.
The owners of the restaurant kitchens making the meals from donated food are paid $4.50 for each meal they prepare, she said. Cooks are paid $15 an hour. And while no one is getting rich off the deal, it does help keep the lights on and workers employed.
"Without question every cook, every chef, every farmer, truck driver, packaging vendor, feels good about the role they're playing," Paul said. "The quality of the food, the dignity and care of what goes into a meal for people who are food insecure" is all something they're proud to be a part of.
Workers have no doubts about the good work they're doing. "The number of handwritten thank-you notes (delivered) when they drive up in their minivans to collect their meals is astonishing," Paul said. "These meals are so important."
It requires around $6 million to run the program, which comes from individual donors and some state and federal funds. "We're building the plane as we're flying," Paul said.
Because the food is donated, each day in the kitchen is like being a contestant on a Food Network show. "It's one big Iron Chef/Chopped challenge," she said. One day you may have a massive delivery of gourmet seafood, the next gallons and gallons of milk. To put that into perspective, cooks are working with 1½ million pounds of mostly donated food (60 to 70 percent of the food is free) to create 22,000 to 24,000 meals per week for a food cost of 30 to 40 percent. Expenses include labor and packaging.
Once restaurants are opened to seated, paying guests, Paul still sees a need for devoting a portion of a restaurant's kitchen to doing this type of hunger-abatement meals. "I don't feel like there will be a shortage of kitchens or workers," Paul said about Minnesota Central Kitchen prospects post-pandemic. "Many will carve out (this program) as an aspect of their business once we go back."
When asked how the foodservice community could help, Paul enthusiastically responded with a long wish list: "New vendor partners would be amazing. Think about the inputs, like pallets of dry, dairy, protein, we can take any or all of it. Before bulk packaging wasn't something food banks could handle, but now we need 50-pound tubes of ground beef, packaging, hotel pans, microwavable small meal containers, paper goods, anything a restaurant could use to make meals…dish soap, etc." (If you'd like to donate supplies, you can contact Paul directly at epaul@2harvest.org).
The numbers surrounding hunger
The need for free meals is humbling. We're seeing double the levels of hunger that occurred during the great recession and numbers that rival the great depression, O'Toole said. One in eight adults don't know where their next meal is coming from and one in five children, she added. And hunger is crossing over into groups that may not have known food insecurity previously. "Every classroom, book group, it's at our door step," O'Toole said to demonstrate the diversity of the recipients.
"We have distributed nearly 88 million pounds of food in eight months, and have triple the number of SNAP (Supplemental Nutrition Assistance Program, previously Food Stamps) applications and (manned) 323 emergency popups that served 500 to 700 families at a time," she said.
And both Loaves and Fishes and Second Harvest are doing all of this work with limited volunteers, since their volunteer workforces tend to be older people, who fall into the most vulnerable group for Covid-19.
And even with the vaccine rolling out, it's still unknown how long it will take to get everyone vaccinated and safe to go back to work and venture out. "I can see light at the end of the tunnel, but food insecurity will not go away. It will be with us for 18 to 24 months at this level, and it will take a decade to recover economically," O'Toole predicts.
"We're all going to look back in 10 years, and questions will be asked of us, (such as) what did you do when the world fell apart," O'Toole said. And she wants her organization's answer to be: "We stepped up and we're taking care of our community."
Many organizations will be able to answer that way, but especially noted is the cooperation of these four associations. "It's all about who's in the bunker with you," O'Toole said. It's the friendships that were formed as well as the strategic alliances. The vendors who stepped up and the volunteers. And the making a difference.
"These are experiences you'll never forget," O'Toole said.