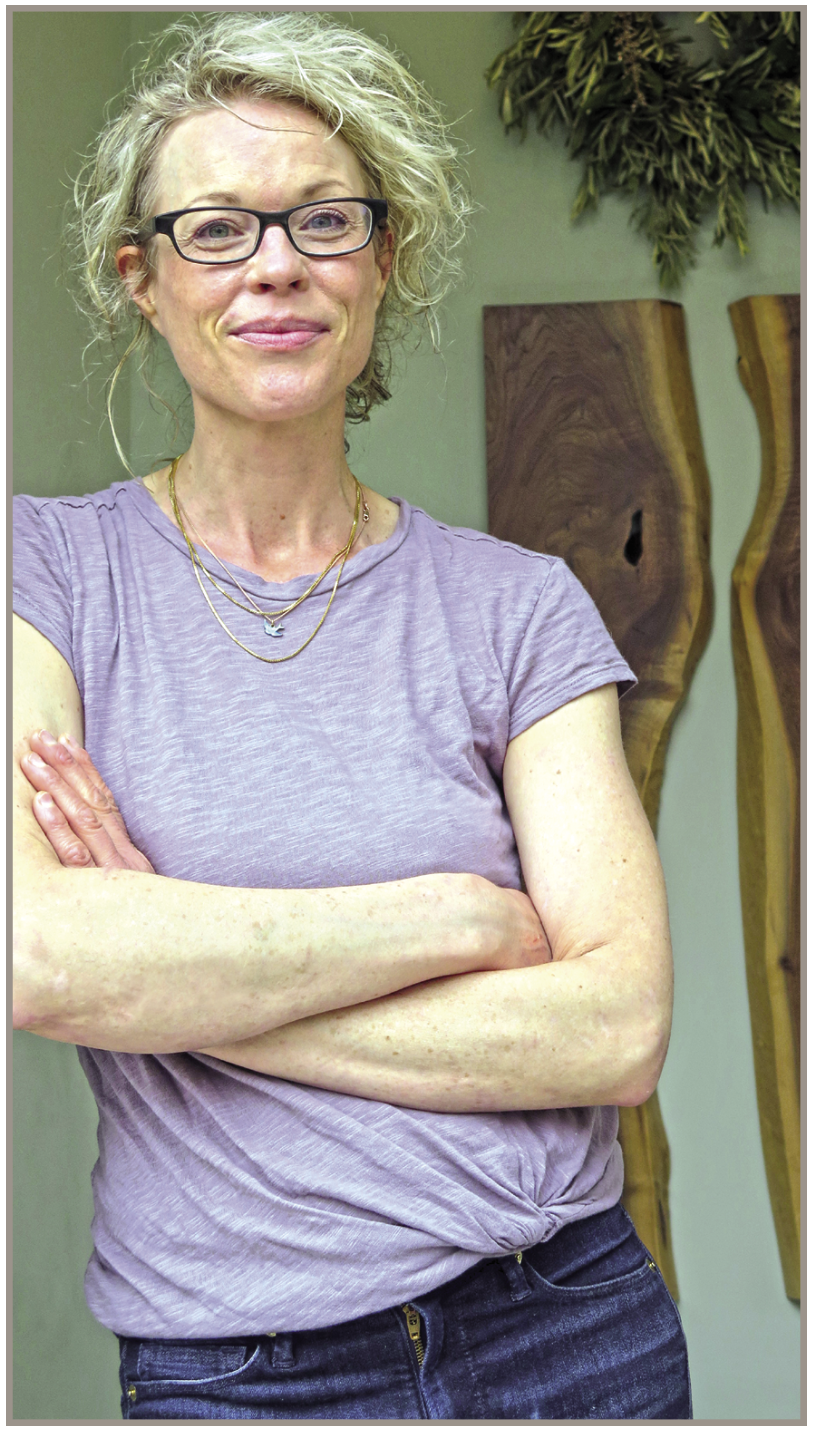 Epicenters of life and culture in our Twin Cities are more precious than ever. The anticipation of waiting in line outside a beautiful neighborhood patisserie. Overheard conversations of what to order. Spring light illuminating a bakery case filled with tarts, croissants, galettes and pastry. Various languages spoken on an outdoor patio. Every crumb is appreciated.
Sarah Botcher, the self-made owner of Uptown's Black Walnut Bakery—two blocks south of West Lake Street on Hennepin Avenue South—is clear-eyed about what it's taken to survive since opening her doors in November of 2020: hard work and relentlessly long hours by her and the team. 
Walking into the bakery, past two luminous pieces of live-edge black walnut, I noticed a help-wanted sign that came to life a moment later as she directed me into the dough room to stash my stuff and wash my hands—we had pastry to fold. 

She fed a 16-pound block of cold dough through a sheeter to gradually flatten it. It was then moved to another table to shape it and cut it into squares. She then directed me to begin folding it into shapes that would become cream cheese danish filled with black currant jam and brown butter streusel. Botcher politely told me to hustle lest the delicate layers began breaking down.
Sometimes there's music, when Botcher is baking at night, but oftentimes it's quiet because concentration is everything. We talked about the stellar West Coast produce during her years out there and her grandfather's cake shop on 48th and Chicago back in the 1950s—but the real conversation was the here and now. 
"When I didn't work all the time, I'd go out for coffee on the weekend and it was the most gratifying experience to just go sit and be part of something with others, and I just love to do that when I travel. I'll just go drink gallons of coffee ... and just sit and chill and observe or do nothing but zone out—it's my favorite thing to do," Botcher said. "I want to create that space for others and that's what this is about. If I can create a space where people want to be here, I've done something good. But my employees, I want them to feel like they have a place that's part of who they are, too."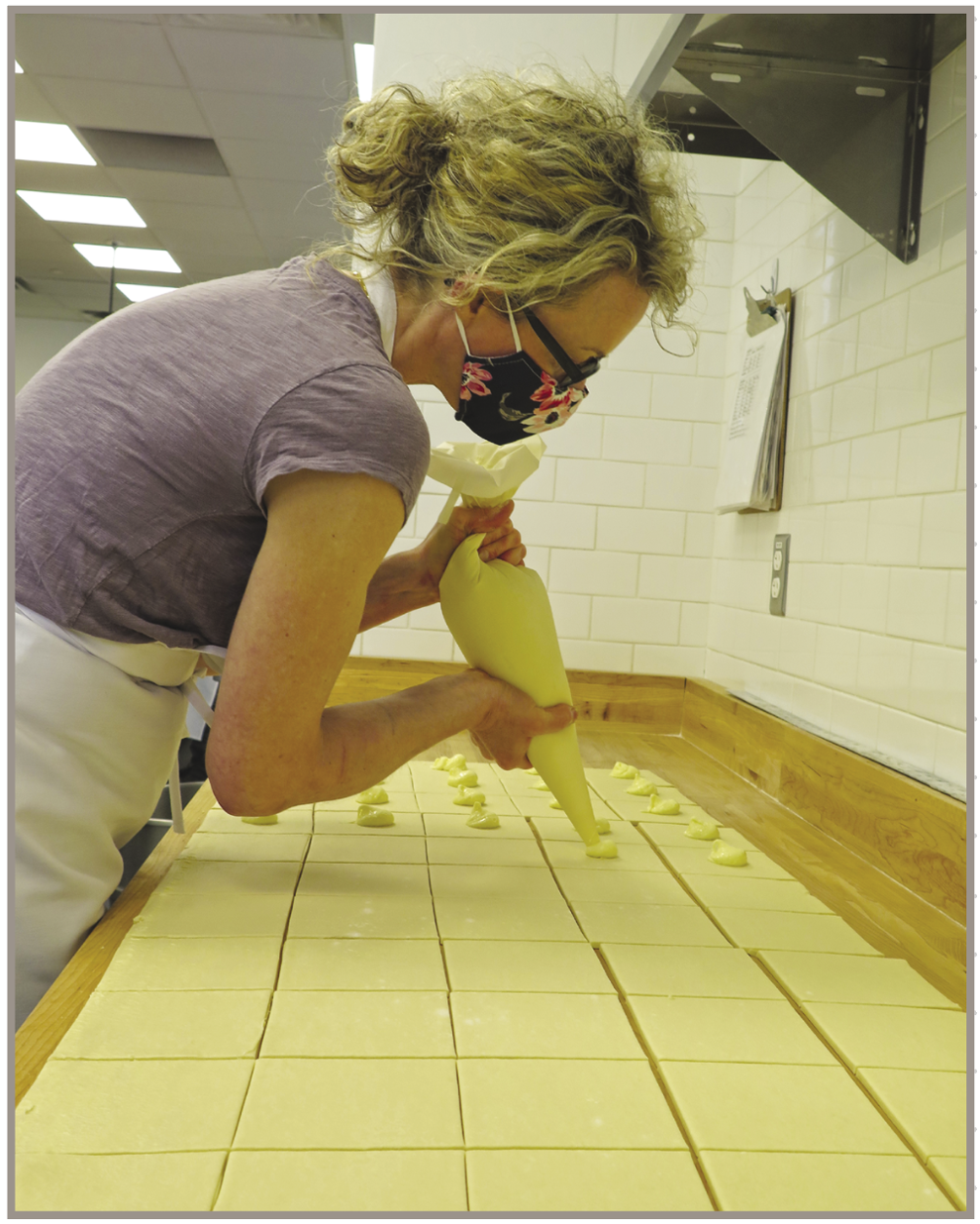 She remembers those earliest months of the pandemic, when she was baking all night and working the front of the house all day, while simultaneously trying to keep up with the wholesale business and her own supplies stocked. It was unsustainably exhausting, and she ended Black Walnut's wholesale business in June 2020, including its long-standing contract with Spyhouse Coffee, to focus on her own clientele. 
That coincided with shortened hours, done to preserve the team's sanity, a change made more urgent by the ongoing challenges of finding skilled labor through the entirety of the pandemic. 
"During the mandate, I had to come up front and that's how I started to get to know our customers—and that was great," she said. "So as stressful as it was, it was also a way for me to actually, finally start to make this place become something more than just this weird shell that hadn't become a personality yet because it was too new. I was like, what is this place, you know? I didn't feel connected to it yet, because I didn't feel connected to everybody, but that's shifted now."
Botcher said the succession of seasonal holidays brought its own challenges for her team, all while they worked to develop new systems and refine existing ones to lighten loads and prevent burnout whenever possible. Creating ambiance for the community, she said, can't be successful if her staff doesn't feel happy, heard and supported, too. 
"It has to be so many facets of bringing this business together to make it sustainable, not only for me as a business owner but financially and also for my team," she added. Asked if she's looking ahead to additional locations or new lines of business, whatever they might be, Botcher quickly shut that down: "This is big enough for me as one person." 
As we watched the new monument sign being installed on a cloudy day, she said it's surreal to talk about new goals after so many years working to get where she is right here and now. 
"You don't know if you'll ever attain it and then, finally, you do and it's such a beast and you're like, 'Oh my god, this is huge,'" she said. "Now my goal is to create a sustainable business."
Black Walnut Bakery Cream Cheese Filling
Perfect for Danish, croissants or puff pastry
Ingredients
1 pound cream cheese at room temperature
7 oz sugar
1 oz egg yolks
2 Tbsp lemon juice
¼ tsp salt
 Equipment
a tabletop mixer with paddle attachment 
Total mix time: approximately 6 minutes
 Instructions
Place 1 pound of cream cheese in the mixing bowl. Mix at medium speed to smooth texture, scrape bowl and mix again. While the mixer is running, pour sugar in a gradual stream. Scrape bowl and paddle and continue mixing until sugar is fully incorporated. Adjust the speed to low, add yolks followed by lemon juice. Mix until fully incorporated. Chill before use. Best used within four days.