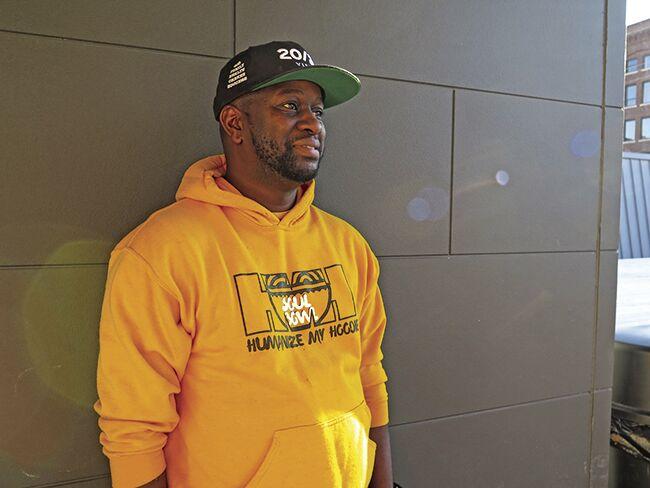 Gerard Klass, co-founder of Soul Bowl, is arguably sitting on more big ideas than any other chef in town, and this pan-cession won't get in his way even if the worst comes to pass. Entertaining an apocalyptic scenario for his budding, multi-concept restaurant group, Klass said he and his wife are "going to find ourselves serving others" no matter what happens—even if that means cooking hot dogs out of their home in Eden Prairie. 
"In difficult times, we're going to find ourselves serving others," Klass said. "Me and my wife Brittney are blessed to have corporate restaurant experience. I've learned as much from the restaurants that opened as the ones that closed, so if it got down to a hot dog stand and it was me and her, we probably would have a much smaller menu, but we still would try to stick it out." 
One year into their lease at Graze Provisions + Libations, which included a temporary closure of the entire North Loop food hall due to a COVID exposure in July, the husband-and-wife team behind Soul Bowl is bringing back employees, rolling out a new seasonal menu, getting a new wings concept in Northeast up and running, while searching for real estate on both sides of the Mississippi for additional locations and future concepts. 
Even though nothing about 2020 has gone according to the Klasses' carefully drawn plans, they still see a long runway on the horizon and it's time for liftoff—pandemic be damned. 
Klass said Soul Bowl is "our game horse, this is our best idea," and his dream is to take a page or two from Chipotle's playbook to expand the concept, both here in the Twin Cities and beyond. The formula is simple on paper: two parts Southern-style soul food and one part Caribbean influence, all seen through a hip-hop filter to connect with a younger demographic that may have never seen TV's Soul Train, but definitely knows Kobe, Lauryn Hill and rapper Big K.R.I.T.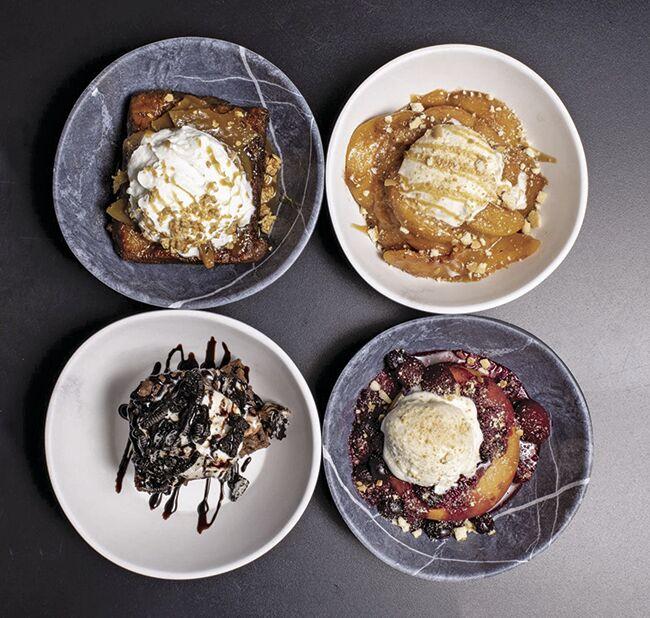 Guests can pick a base of cauliflower mash, yellow rice, "Return of the Mack & Cheese," veggies or traditional mac and cheese, and then add veggies, meats, and sides or sweets. The real action is found on the signature menu, called Klassics, which includes F.U.B.U fried chicken and waffles; jerk chicken; plantains and yellow rice in the Caribe Bowl; or the A.A. Sandwich with mac and cheese, fried chicken, MPLS Mambo Sauce on a cornbread bun. 
In a city that's nearly 20 percent African-American, it's shocking that fried-green tomatoes, sweet-potato pie, collard greens and candied yams remain such an outlier. Soul Bowl is expressly designed to change that mindset, with a touch of Caribbean influence owing to Klass's Guyanese heritage.
"We weren't exactly starting from scratch," he said of Soul Bowl's beginnings that developed through Klassics Pop-Up Series events on the north side. "We had to completely change our business model about six months into being in the building, so that was difficult, but for us, it's been character building." 
Building that character included unexpected hard times, like the mid-summer shutdown of Graze and paring their staff down to a skeleton crew. Going from 25 employees to eight, including the founders, meant looking at which employees had two jobs versus those who relied on Soul Bowl as their primary source of income. 
Through its Food For Your Soul campaign designed to feed the "inner-city community," the company was able to deliver soul food to needy people all over the city, with a portion of donations going to its own staff. It was so successful that, by the end of April, they were already bringing back employees.
Hard times also meant looking closer at costs with the assumption that the majority of their food would be leaving with a delivery driver—meaning profit margins were more challenging than ever. 
With delivery suddenly the majority of business, Soul Bowl began working with ChowNow to supplement its DoorDash volume. Gerard said that ChowNow not charging restaurants a commission was a game-changer that helped the company survive. 
Their strategy includes limiting which items make it onto third-party delivery menus, and designing future menu items with a close look at every penny to ensure delivery volume doesn't come at the expense of profits. 
Amid everything, the duo opened their second concept, B.A.D. Wingz inside Glam Doll Donuts in Northeast Minneapolis. Designed as another opportunity to bring outside flavors to Minneapolis, the concept also is delivery friendly by design, both in terms of how the food travels, as well as the profit margins. 
"I wouldn't change what we've had to go through," Gerard said. "It's given us an opportunity to really show who we are, what our principles are, what we stand for, and it's also given the African-American community an opportunity to have a spot in the North Loop that feels like their own, that they can come and enjoy and it doesn't feel like this is too stuffy or we're out of place. Everything that happened gave us visibility that we may not have gotten in a different part of the city."
It won't be the last big idea from the Klasses, and Klass said to look for clues in future pop-up events. As a gauge of that tenacity, he's already searching for future real estate in both core cities, and considering bringing Soul Bowl to Chicago. 
"When I left corporate I was managing five or six restaurants at about $30 million a year, so my goal is always to be able to exceed that one day with my own brand," Klass said. "I try to really embrace that Minneapolis is a good place to test our brand and give us a good, diverse base to be able to grow."
---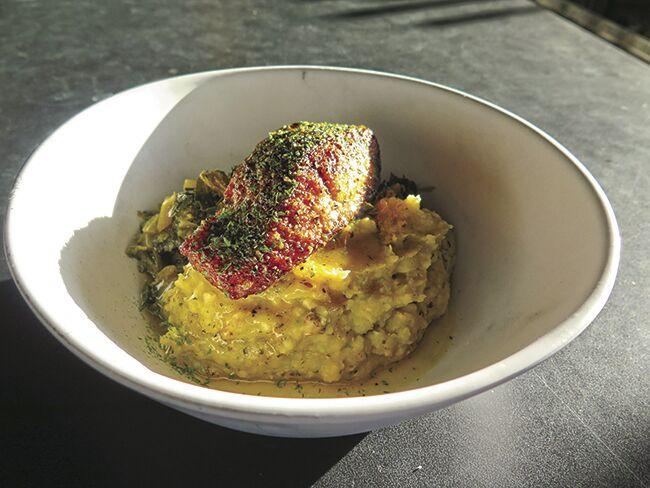 Gerard Klass
Lemon pepper salmon, collard greens, cauliflower mash
Ingredients 
Lemon Pepper Salmon
1 6-ounce skinless salmon fillet
¼ cup butter, melted
2 tablespoons Montreal seasoning
2 tablespoons lemon pepper seasoning
1 and ½ teaspoon thyme
1 teaspoon granulated garlic
Steps
Mix all of the dry seasonings together, split the seasoning in half. Take half of the melted butter and place it in a nonstick sauce pan. Season the salmon fillet on both sides. Place the salmon flesh-side down and sear on the first side for 3 minutes. Flip the salmon and place in a 350-degree oven for 4 minutes. While the salmon is in the oven, mix the remaining melted butter and remaining seasoning. Remove from the oven, glaze the salmon with the lemon pepper butter. 
J Cole Cauliflower Mash
Ingredients
8 ounces cauliflower florets, roasted
1 tablespoon olive oil
2 pounds Yukon Gold or Russet potatoes cut into two-inch pieces
¼ cup butter
½ to 0.75 cup milk, heated
1 green onion, chopped
1 and ½ teaspoons ranch dry salad dressing mix
1 teaspoon granulated garlic
½ teaspoon seasoned salt, such as Lowery's
½ teaspoon black pepper
½ teaspoon dried rosemary
½ teaspoon dried thyme
Steps
Preheat the oven to 425 degrees. In a bowl, combine cauliflower and olive oil; toss to coat. Spread in a 15x10-inch baking pan, and roast until lightly browned and tender, stirring once, 20 to 25 minutes. Meanwhile, in a large saucepan, cook potatoes in enough lightly salted boiling water to cover until fork-tender, 20 to 25 minutes; drain. Return to pan. Add butter, let stand, uncovered, 2 to 3 minutes. Mash potatoes until light and fluffy. Stir in roasted cauliflower, milk, green onion, ranch dressing mix, granulated garlic, seasoned salt, pepper, rosemary and thyme. 
Jill Scott Collard Greens
Ingredients
2 tablespoons butter
8 ounces bok choy, sliced ½ inch
⅔ cup chopped onion
1-2 jalapenos, seeded and finely chopped
1 teaspoon liquid smoke
1 teaspoon hot sauce
1 bunch collard greens, stemmed, cleaned and sliced (4 cups)
2 cups hot water
1 tablespoon vegetarian chicken-flavored bouillon granules or base
1 teaspoon granulated garlic
½ teaspoon black pepper
Steps
In a large saucepan, melt butter over medium heat. Add bok choy, onion and jalapeno. Cook and stir until tender, 5 to 8 minutes. Add liquid smoke and hot sauce, stirring to scrape up any browned bits from the bottom of the pan. Add collard greens, the water, bouillon granules, granulated garlic and black pepper. Bring to a boil; reduce heat. Simmer, covered, until greens are fork tender, stirring occasionally, 1 to 1 ¼ hours.