There are 90,000 results on Amazon under the heading of "cookbook." And just like every English major thinks they have a novel in them, chefs, cooks and home ec majors are drawn to the siren call of compiling their recipes into a tome for future generations.
The difference, however, is that a cookbook requires not only the time to write the book, but the time and the cost of the ingredients to test the recipes, several times. And someone has to pay the photographer and illustrator.
At one time there was a stigma surrounding self-published books, but the rise of social media influencers and bloggers has stripped away the idea that finding a publisher is more prestigious than doing it on your own. Sometimes it boils down to the time factor or to control.
One only has to look at Michelle Courtright's cookbook, "Fig," to see there's no difference in her book's presentation than in one published by a well-renowned publishing house.
Courtright originally had planned to go with a publisher, but when her agent told her that could take years to go from computer screen to published book, she decided to cut out the middleman and do it herself. "I felt like there was an urgency here, the drum is beating," she said about her book that is both plant-based recipes and environmental message.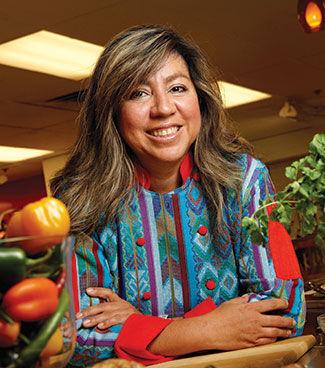 She invested her own money in the project, hiring the John Roberts Company as her printer and warehouser and former employee, Ellen Hughes, to do the photographs, illustrations and design.
Because of her commitment to upgraded paper and a gold foil stamp on the front and back of the cover, she had to commit to ordering 2,000. Since her restaurant, Fig + Farro in Uptown Minneapolis closed permanently earlier last year, Courtright lost the ability to tie in her cookbook with a restaurant, but through social media, she still has a following and plans to use her Instagram account to reach like-minded people. "I'm really proud of it, it's a labor of love. These kinds of things can change the world."
Another cookbook author, Amalia Moreno-Damgaard is currently working on her second book, which will expand the first collection of recipes centered on her Guatemalan roots into Central America and Mexico.
"I thought about this when I was writing my first book," she said. "I still had a lot of info in my head to share after I finished the first book and I continue to learn."
She describes her two books as "a collection of recipes paired with personal anecdotes, storytelling and food culture history."
Her first book, "Amalia's Guatemalan Kitchen: Gourmet Cuisine with a Cultural Flair," won nine international book awards and has been a best seller on Amazon since it was first published. It's 420 pages, filled with recipes, information on native ingredients that may be unfamiliar to the home cook and cultural notes on the relevancy of the ingredients or dish. Beaver's Pond Press in Edina is her publisher.
Cookbooks for business
Arlene Coco, who has written two cookbooks (including one on Cajun cooking) in addition to teaching cooking classes, advocates writing about something you're passionate about. "It will come easier," she said.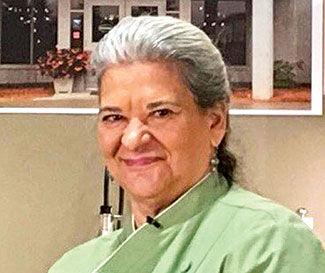 Before settling on a theme, she suggested test-driving the idea by asking friends about your subject. Friends may think a casserole cookbook sounds great, she warned, "but would they buy it?"
Incorporating storytelling behind the recipes will give your book personalty and make it more sellable. And test the recipes at least three times.
"Everyone wants books for the holidays," she said about consumers, which means it has to be done by June or July.
The price threshold for a cookbook, especially one sold at an event, is around $20, Coco said. And to increase the value, sign it.
Cookbooks are also value-added for chefs who can sell them in their restaurants or when teaching a cooking class or demonstrating for a charity—just don't expect to get rich off of it, she advised.
Historic cookbooks
Shannon Pennefeather, managing editor at the Minnesota Historical Society Press, says she fields a handful of cookbook inquiries each year. "Because our press is specialized (regional history and culture), we are selective in the projects we pursue and, probably, many cookbook writers do not think of us first. But those who are exploring Midwestern cultures and flavors may turn to the Minnesota Historical Society for research and then think, ah, yes: MNHS Press."
The projects that fit their booklist are local stories and recipes that expand readers' understanding of this region and its residents. Proposals they receive vary from the idea stage to a nearly complete manuscript. Proposals are reviewed and then approved by the press's staff.
"When we've accepted a project, the author completes the writing and recipe development," she said. In most cases, it's the writer who is responsible for testing recipes and providing photography. "Then we edit the final manuscript for style and sense (with queries about recipes if something seems odd—even if we aren't testing)."
Press staff then helps arrange and assemble the manuscript, determining the order, content and which images to use. It's then moved on in the process to design and layout, which is handled by freelancers. 
Once the book is printed, "we have a publicity and marketing staff that helps launch the book, handle sales to book and gift shops and online, and pitches for reviews, interviews and events with a strong focus in the book's first season," Pennefeather said. The publisher has two seasons: spring and fall. After the initial launch, the author is then responsible for fielding requests and promoting the book. MNHS Press continues with order fulfillment. 
"We pay royalties on sales and usually offer an advance against those royalties upon signature of the contract," she added.  
Currently they have 39 titles listed on their site which covers such diverse subjects as "Smitten with Squash" to "100 Years of Good Cooking" to "K-9 Nation Biscuit Book" (by baker and former FSN columnist Daniel "Klecko" McGleno) to the latest one to cross our desk, "Pints North: Minnesota's Craft Beer Culture."
Becki Melvie of Abundant Kitchen, a cooking school and retail store with two locations, warned prospective authors on a Zoom call with Women Who Really Cook members, to feel strongly about their ideas when working with an editor, or you may find your voice becoming theirs. She originally had her recipes in grams "and the editor didn't want that, so now it's only American measurements. I wish I had stood up for that." Recipes in the NY Times, she said, are in both grams and cups. "Because we are all connected across the pond," she says, "it would be wise to have metric also.
Melvie's book, "The Abundant Kitchen: Recipes from the Culinary Classroom for the Family Home Cook," started life as a food blog, which she said is a great way to start to record your thoughts and recipes. And while she hasn't seen the book add foot traffic to her store yet (there's still a pandemic going on), she has had customers on her website want to buy the tools that she had illustrated in the book.
The cost is $29.99, and orders from her Abundant Kitchen website as opposed to Amazon puts more money in her pockets. Expenses included a photographer, food stylist, illustrator and the publisher. She ordered 1,500 books. Had she ordered 10,000, she said, grinning, the cost would have been down to $3 each.
"I now own a thousand books that I will probably find at garage sales someday," she said with a laugh.