iPourIt has launched of its new GEN 4 platform, with advanced networking and improved hardware and software features. Leveraging iPourIt's proprietary SMARTS™ Technology, all-new purpose-built tap screens and industry standard Power Over Ethernet (POE) networking, the upgraded GEN 4 system ushers in a new era for self-pour. The next-generation platform boasts all of the advanced system management features of the GEN 3 system, while also increasing operational efficiency, simplifying installation and reducing onboarding costs. GEN 4 offers an intuitive set of new features designed to enhance the self-pour experience for both operators and patrons, including touchless set-up, beer menu and inventory management and operator dashboard. The TapVision Reporting Package offers an in-depth view of cumulative operational and consumption data, consumer demographics and pricing information that can be sliced and diced as needed to build helpful graphics and reports to assist operators when making decisions on labor, special promotions, product choices and pricing. FMI: iPourItInc.com/gen4.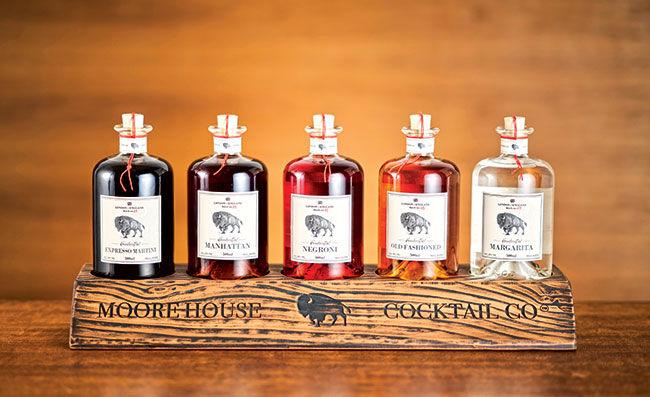 The Moore House Cocktail Company—specialist in premium, handcrafted, pre-batched cocktails—has launched new larger packaging formats to target the on-trade, alongside two limited edition cocktails for Christmas.
The pre-batched collection streamlines operations and relieves the pressure created by time constraints and fewer staff. Reducing the need for contact with numerous ingredients and barware, the range offers the additional benefit, in the current climate, of delivering a safer and more efficient service for customers.
The Moore House Collection includes:
Classic Martini (London dry gin, a dash of vermouth – ABV 31%)
Margarita 'Cristal' (premium silver tequila, Cointreau, citrus – ABV 33%)
Old Fashioned (premium bourbon, muddled cane sugar, Angostura bitters – ABV 36%)
Espresso Martini (espresso, Kahlua, premium vodka – ABV 19%)
Manhattan (premium bourbon, Cocchi Di Torino & Carpano Antica vermouths, bitters, Luxardo cherry juice – ABV 33%);
Negroni (Tanqueray gin, Campari, Cocchi Di Torino – ABV 28% and special seasonal editions: Salted Caramel Espresso Martini (premium vodka, espresso coffee, Kahlua & salted caramel syrup - ABV  19%)
On-trade inquiries please email hello@moorehousecocktail.co.uk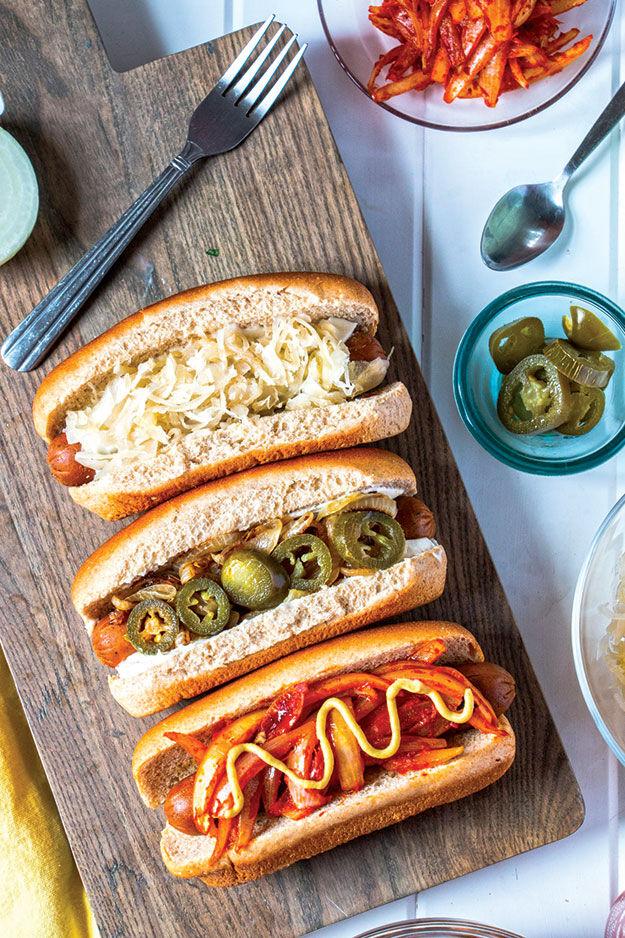 Field Roast is introducing a plant-based All American Hot Dog, that is artisan-smoked using traditional hot dog-making techniques. The result is an authentic, charbroiled flavor and the satisfying snap you'd expect from a traditional jumbo hot dog.
It contains 6 grams of protein per serving, the same as traditional hot dogs. In addition it's batched smoked, fully cooked, vegan and non-GMO. It can be flame-grilled, steamed, pan-fried or griddle cooked. FMI: https://foodservice.greenleaffoods.com
Hank's Gourmet Beverages, the Philadelphia-based concern that helped pioneer the Craft Soda boom, is adding a 10th flavor to its lineup, a new seasonal offering, Hank's Gourmet Caramel Apple Cream Soda. Hank's Caramel Apple Cream marries the tart bite of a perfectly ripe Granny Smith apple with the smooth body of toffee and hints of golden butter-caramel. The product is being released as a limited edition now through New Year's, along with a new supply of Hank's Pumpkin Spice, a seasonal introduced during 2019's "Hanksgiving promotion." Hank's Caramel Apple Cream comes packed in signature, award-winning amber bottles, as a 24-unit single case. FMI: www.hanksbeverages.net
Looking to menu-delicious, homemade flavor? Turn to Home Market Foods' meatballs that are fully cooked and made with select cuts of meat. "Cooked Perfect" meatball varieties provide a versatile menu option—from appetizers and main dishes to grab-and-go and handheld items. For instance, Chicken Meatballs are made with a custom blend of herbs and spices, which combine the classic flavor of the Italian-style Meatball with chicken. Another favorite, Half-Moon Meatballs are an easy way to add protein to best-sellers like pizza, wraps, sandwiches and tacos. FMI: www.hmffoodservice.com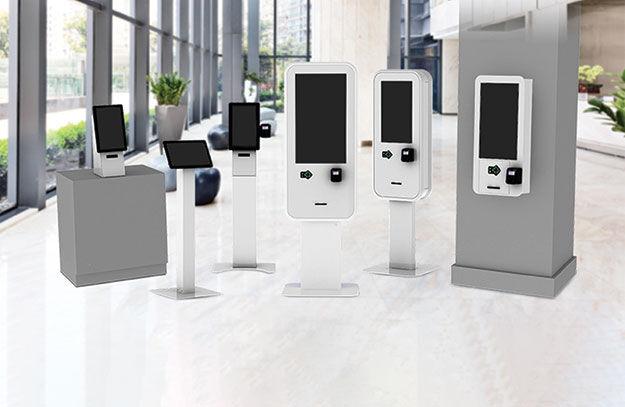 FrankMayer and Associates' variety of ordering kiosks cut the wait and enhance the personal touch with QSR and fast-casual self-service options. Guests expect convenience, and self-service technology in a restaurant offers advantages to both consumers and employees. FMI: https://www.frankmayer.com/kiosks/standard-kiosks/