FINNEGANS Brew Co. in downtown Minneapolis donates 100 percent of its profits to charity. Their mission statement is "Turning beer into food," and in a year where food is desperately needed, we wanted to check in and count all the ways they've contributed.
At Finnovation Lab, "we have supported several purpose-driven food entrepreneurs in the past year, said Connie Rutledge, head of the Lab. "We launched ImpactSKU, an accelerator for CPG companies that incorporate a social purpose. We had a cohort of nine companies, and most of those were in food and beverage. Included were: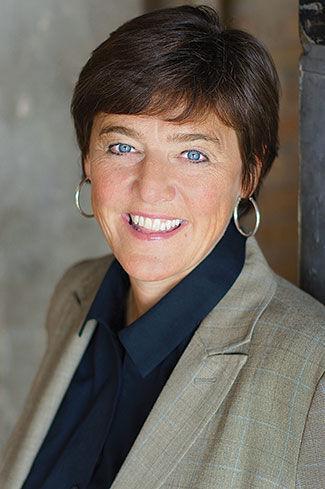 Mostly Made, which makes premade fillings for dishes like lasagna and enchiladas. It donated more than 1,500 meals to Ronald McDonald house and continues to donate 5 percent of profits to support food security for people going through health crises. 
Coconut Whisk and its vegan baking mixes. In addition to its commitment to sustainable ingredients, the company donates 1 percent of annual sales to provide plant-based meals to people around the globe.
K-Mama Sauce: Korean hot sauce based on a family recipe, which donates 30 percent of profits to charities that support young adults with housing, financial literacy and other basic needs.
"The only direct philanthropy we have done as a company is to donate the use of our space to The Humanity Alliance, which has been leveraging excess supply because of the pandemic to create ready-to-eat nutritious meals for kids and seniors throughout the Twin Cities metro," she said.
Through its Community Fund, Finnegans supports The Food Group's Harvest for the Hungry program (where their funds purchase produce from local farms, and then the produce goes to local food shelves). The ongoing food collection also benefits Aeon, which purchases or renovates apartments and townhomes to provide stable homes to nearly 15,000 people a year, according to Tricia Nelson, community relations for the fund.
And for the holidays, Finnegans created a partnership with Firefighters for Healing, says founder and CEO Jacquie Berglund, to come up with a branded beer to help its cause. The beer is the "lightest" beer they've ever made, Berglund said. Here's how she described it: "Rescue + Recharge has a slightly sweet smell, with no underlying metallic notes that can sometimes be found in some macro American Lagers. Upon the first sip, this beer imparts flavors of cereal and light honey sweetness. There is a sensation of a freshly peeled ear of corn that belies its distinct style of beer." Just what a firefighter needs after a long, event-filled shift.
Poetry, Prose, Pastries
The Loft in Minneapolis is hosting a new online series: Poetry, Prose, and Pastries, featuring acclaimed authors who will be talking about books, baked goods or both. Some of the universal truths they'll be unwrapping: What are our favorite well-known treats and what are hidden gems and what are the cultural intersections of the local, national, and international? Each hour-long session will begin with a chat about favorite treats and desserts, followed by discussion of emerging and under-the-radar literary artists, craft talk, and a Q&A with the live online audience.
Monique Truong, the author of The Book of Salt and Bitter in the Mouth, will kick off the series on January 14 from 7 p.m. to 8 p.m. The cost is $10 ($5 for members and also a pay what you can option).
Other guest hosts are Poets Ross Gay and Patrick Rosal (April 1); Alissa Nutting (April 29), and Heid Erdrich (May 27).
First Draft Taproom and Kitchen's most popular food item, a chicken sandwich, has taken over the culinary stage in the form of Pluck'd Mpls. The concept is only takeout and delivery currently, and features southern-style chicken and plant-based tenders.
The reason for adding the branded concept inside the Minneapolis North Loop taproom, General Manager John Hochstatter said, is because "First Draft is too often viewed as just a taproom instead of a food destination, and this will change that perception."