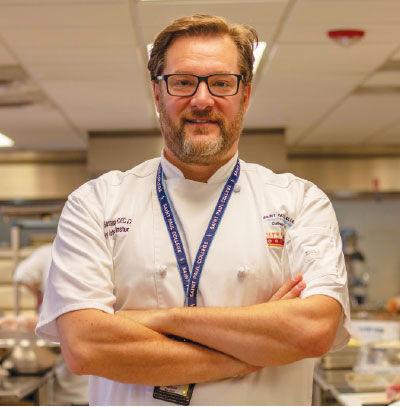 While public schools struggle to find a safe way to welcome back elementary through high school students, two culinary schools in the Twin Cities are grappling with not only book learning, but knife skills. After all, learning to cook in a commercial kitchen is much different from cooking at home.
"Whatever we can do online (we'll do), but we're not going to jeopardize hands-on learning," Nathan Sartain, culinary arts instructor at Saint Paul College, said. Unlike previous years, students won't have access to working in the on-campus restaurant or catering program, "definitively not for this semester, and maybe not next," Sartain said. 
But because everything was in lockdown mode back in March, instructors were "reinventing culinary education on the fly," so they have that experience to guide them in the fall.
The program has been contracted from both day and evening classes to days only. Evenings will be reserved for pastry students. 
As the foodservice industry has changed, so has the program's focus. "We're not a restaurant school," Sartain asserted. Second semester students work with instructors to put together a career portfolio, and he's encouraged by the direction students want to take their careers. A priority is no longer "chasing down a James Beard (award)" but wanting to work for the new iterations of "school feeders," "cerebral" jobs, and in the social justice field, he said.
The culinary model has changed from when he was a culinary student at 22 and could live on a couch or in a jeep—to make ends meet. The reality for chefs is that after a couple of decades, their knees start barking or their bodies can't take burning the candle at both ends. Burnout is very real. "We talk in leadership class about how to fight that, how can you notice burnout in people and do something about it," he said.  "With our model we're putting people on a trajectory to their forever-job."
The online training program they are using is Rouxbe, which aligns with American Culinary Federation guidelines and as a side benefit eliminates some of the text books students have to buy. 
Hennepin Tech
Officially, Jeremiah Lanes is the culinary lab assistant at Hennepin Technical College in Brooklyn Park, but he describes himself as the sous chef for the instructor. "Students call me Jeremiah, not 'chef,' which is kinda cool and kinda not," he said.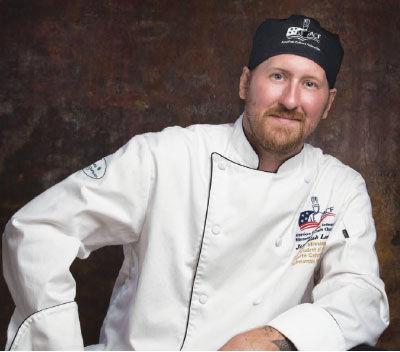 Enrollment is down, but the "people coming through are the dedicated ones who have an entrepreneurial spirit," he said. Younger students want to run a food truck or a bakery or a restaurant, while older students tend to be looking more toward corporate jobs that offer more  stability, he said. 
Just as Sartain is seeing fewer James Beard wannabes, Lanes said the days of students going to culinary school to be the next TV network star are fading.  
Classes in the fall will be a hybrid of online learning and in-person, held in large spaces such as auditoriums, the cafeteria, or even outdoors. 
The number of culinary schools locally and nationally has been shrinking over the last decade. One of the reasons cited is that the cost of the degree is hard to pay off on a cook's salary. Lanes points out that tech schools have lower tuitions and that "our industry is thriving with scholarships and grant opportunities." He was the recipient of scholarships and pays it forward by working as a volunteer, previously for Kids Café at Perspectives, and with the local chapter of the ACF.
As far as where the restaurant industry is going, Sartain said that an unfortunate, but helpful,  byproduct of the pandemic is the tight labor market will be eased somewhat. Post-COVID restaurants will have an easier time finding kitchen help.
However, "there will be a lot of people who don't want to work in the industry anymore," he said, and there's concern about the survival of independents. 
There are bright spots, Sartain said, naming new restaurants opening. "We're a malleable group. Look at 2015. There's always the necessity to invent. The whole industry is built on constant evolution." Which is why culinary schools should be able to withstand even a pandemic.