Luke Shimp, founder of Red Cow and Red Rabbit, had more than his fair share of gut-punches the last few months. First his Red Cow location in Minneapolis's Uptown was damaged in the riots and had to be shuttered for a time, and then his Red Rabbit in the North Loop experienced a kitchen fire and had to close while his insurance company investigated the cause—it was the second time the kitchen hoods contributed to a fire, and  the insurance company was looking for problems in the design of the equipment. 
"Thank god for insurance," he said. "I can use business interruption for this, it's out my hands."
All this on top of a pandemic that has restaurants like his casual-dining brands only able to seat at 50 percent capacity.
But as a US Foods customer he was privy to some incredible resources in order to utilize his underutilized Red Cow location as a ghost kitchen. Shimp is part of the broadline distributor's pilot program, helping hone the materials by giving real-time, real-line feedback. A ghost kitchen, by the way, is the catchy term for a facility that runs several different brands out of one location, designed for delivery only. Virtual kitchen is another term. The advantages to the restaurant owner is they can increase their kitchen's productivity while attracting new customers  thanks to more variety. And since there's no in-dining room seating, there's no mixing  delivery orders with dine-in guests.
Recognizing that many independent restaurants already have the inventory, staff, space and infrastructure in place, US Foods decided what they needed was a resource to become a ghost kitchen. "We've had a lot of these resources baked into our DNA," said Jim Osborne, senior vice president of strategy and innovation for the company—everything from individualized P&L trackers, to insurance implications to logistics. Their team put together a program that presents customers with a detailed playbook on how to add additional lines to their kitchen based on what they are already ordering. 
"We wanted something that travels well and that people crave," he said, such as wings, pizza, chicken sandwiches, and items that required low labor to create.
"Our promise is we help you make it, culinary wise and business wise." 
The objective, he said, is not to get customers to buy additional food items, but to keep them in business so they can continue ordering. "They have access to these resources by being a customer, and at no additional cost," Osborne said. "The premise is that we make our money selling groceries."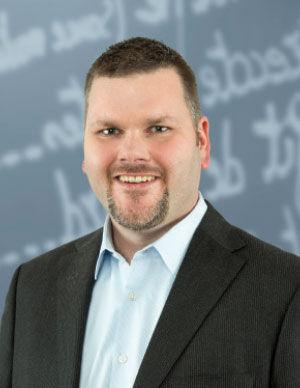 Shimp said he was on track to launch his ghost kitchen brands at the end of September. The umbrella name for the ghost kitchen is Kenwood Food and Beverages. Individual brands will be Chicken Republic, serving fried chicken, sandwiches, and wings; Venice Salads and Bowls, a healthy food concept named for California's Venice Beach; Shakee Shakee, fancy milk shakes; and Red Cow burgers. 
Everything going out of the kitchen will be packaged in branded containers to ensure that people remember where the food came from for future orders. 
The beauty of the playbook, Shimp added, is that it's something they can adapt to their systems. 
"It's always great in a culinary environment to have some foundation to start with," he said, about the US Foods program. Chefs usually come up with new ideas  by traveling, he said, but that's not on the horizon right now, so "in a virtual environment they've done that for us. "
In addition, the inventory of what they're already buying helps him invent. "So you can take ingredients from US Foods and buy a base ingredient and then add other ingredients to become something that's yours," rather than off the shelf. He calls it "speed scratch," because it takes the strength of making something from scratch and the speed of adding something ready-made. 
As of now there won't be any additional signage on the Red Cow location announcing the other brands. "Delivery drivers will know the address," he contends, and since there's no pickup or dine-in, consumers don't need to.
He'll have between eight to 11 employees per shift and the typical stations. 
"I would recommend it, it's definitely a trend," Shimp said. "Dining rooms aren't full, and there's capacity on the cooking line, so if you can find these other revenue streams, it's a great way to get your sales back. After all, you still have to pay your rent, etc."