A developer postpones a project on Washington Avenue after seeing news reports of multiple cars recklessly doing donuts in the middle of the intersection of Third and Washington avenues in the early hours.
A restaurant worker quits after his car is stolen at gunpoint, afraid to come back downtown to work.
A server who relies on public transportation gets repeatedly hassled while waiting for the bus and ends up being forced to take Uber to work, at a cost she can't afford.
After locking up the restaurant, a manager gets to his car only to find that the windshield is shattered from an earlier confrontation that ended in gunshots.
Patrons of a fine-dining restaurant will only be cajoled into making a weekend reservation if the owner promises to have valet parking so they only have to be on the sidewalk for a few seconds from car to front door.
These are just a few of the stories shared by the owners of Minneapolis downtown restaurants. And just a few of the reasons they're frustrated (to use a euphemism) with the way the city is handling the current situation.
"I always said I would never live within five miles of an Applebee's," a downtown Realtor and restaurant owner told us. "Now I'm thinking of changing that to one mile." And he's not the only downtown dweller weighing the pros and cons of becoming a suburbanite.
Combine this with the recent announcement that Target doesn't plan to bring its workforce back until June of 2021, and Piper Sandler is considering relocating its headquarters from downtown after being a mainstay of the city for more than 100 years, with the fallout of the defund the police movement, and the situation looks grim. And indeed it is, and yet…
There are some seeds of hope sprouting.
"Look at it this way," said attorney and restaurant investor Dennis Monroe, who helped organize the Downtown Restaurant Group with Foodservice News, "we've gotten busy restaurant owners to drop everything to get on a call with each other and with our city's leaders and start a dialogue."
And what a difference a group makes. "When you're on your own, you sometimes feel like a victim," Monroe said. "Together we're getting something done." There's a sense of momentum, even though progress may be best described as baby steps. "We all need a sense of hope, as well as banning together with others in the same situation that can support each other," Monroe said.
In the month the Downtown Restaurant Group has been active, it's been busy. Its open letter to the city council and mayor of Minneapolis by the marketing committee headed by Tanya Spaulding of Shea, garnered numerous articles in the local press, as well as radio and TV interviews.
The letter also led to a positive Zoom meeting with Lisa Goodman, city council member for Ward 7, which covers part of the downtown area. Goodman had already reached out to the majority of the people on the call prior to it being arranged, expressing her willingness to help in any way she could. Around eight restaurant owners were on the call, in which they laid out their numerous concerns, including three Goodman moved forward on: safety, valet parking lanes and third-party delivery fees. And she gave feedback on what they could expect from the city, and what relief is out of their purview. She also made an introduction to Chief Arradondo of the Minneapolis Police Department. (That call is scheduled for after FSN's deadline.)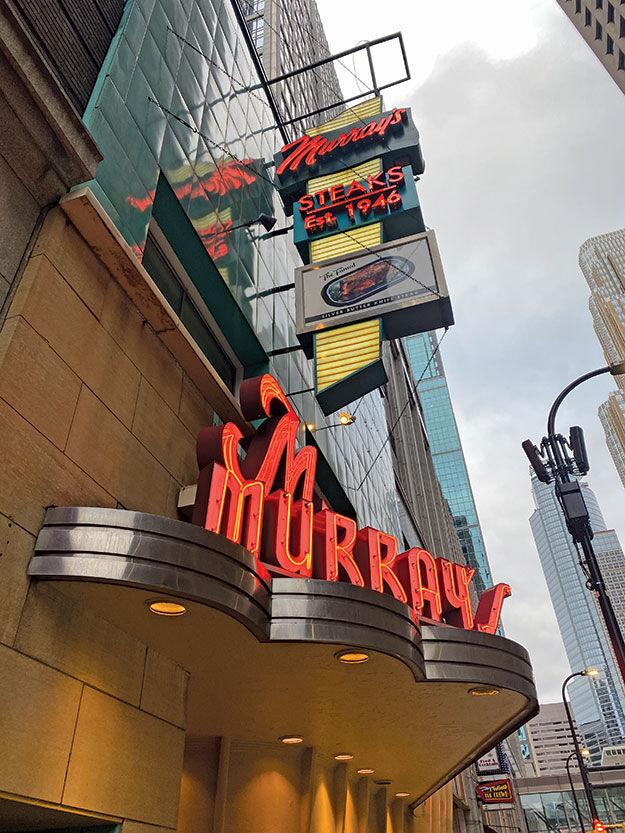 The same group met a few days later via Zoom with Steve Fletcher, who is the representative for Ward 3, which encompasses most of the downtown area where the restaurants are located.
Some comments from the group, included:
"I love this city and I see it slipping away," Lowell Pickett, owner of The Dakota Jazz Club, told Fletcher. "We're the canary in the coal mine, and it risks what we've spent years building."
"We need to give people a reason to come back downtown," said Kam Talebi, owner of Brits Pub, Crave and the Union. "We have a COVID problem, but the suburbs do too and they're doing much better." If the city isn't planning to help businesses, he went on, "let us know so we don't waste our time. We're owed a response."
"We're not crying wolf," restaurateur David Fhima said, "the wolf is already here." In addition to running a restaurant out of Fhima's MPLS, "we're feeding marches; we have meals coming out of the kitchen (for Second Harvest) and if we don't do it (because we're closed) then that hurts social justice."
Tim Murray, a third-generation restaurant owner, added that in all his years downtown at Murray's steakhouse, he's "never seen what they're seeing downtown today." "We want to know what the plan is," he reiterated.
Erik Forsberg, owner of Devil's Advocate and other restaurants, and a member of Downtown Minneapolis, was the most direct. "We're running out of money," he said. "If you're not going to do anything, rip the Band-Aid off so I can cancel my leases."
"We want downtown safe for everyone, not just our restaurants," said Jordan Smith, owner of Black Sheep Pizza. "Take a walk down Nicollet Mall, not at 1 a.m., but at 8 p.m., it's not the same."
Fletcher acknowledged that a plan is needed, and also that the reality of the police situation is not something that will be solved immediately. One option may be to find a way to better respond to the non-life threatening 9-1-1 calls. He said they are talking to Hennepin County about taking some of the calls to deal with situations involving people with mental illnesses.
He asked for the group to come up with a list of what will help with safety, from lighting to "other forms of protection." Monroe has already started the list with input from the larger group.
Some type of financial aid is also being sought, especially since the second stimulus funds from the U.S. government has been stalled.
"We're paying the highest hospitality taxes in the city and we're not getting the services," said Jay Ettinger of Edina Realty and also an investor in downtown restaurants and the owner of Pourhouse.
The city's coffers are also being hurt by the lack of diners.
A chart by the city tracking hospitality taxes shows a dramatic drop in revenues.
Entertainment taxes were around $2 million in January 2020 and less than $100,000 in July. In January, liquor taxes in the city brought in approximately $500,000, and less than $50,000 in July.
"The story told by those graphs is that nothing is going on downtown," says JJ Haywood, co-owner of Pizza Luce in downtown Minneapolis. "We knew downtown was driven by events."
Other groups in the city have been sending the council the same message. In August, the Downtown Council told the city council that if something isn't done about the ghost town Minneapolis has become many of the businesses there will be forced to leave. As many as 45 businesses completing the survey said moving to the suburbs or closing shop is a very real possibility.
No one denies there are issues surrounding bringing back people to downtown. For instance, says Joanne Kaufman, executive director of the Warehouse District Business Association, think about the elevators in the high-rise office buildings. If guidelines call for four to five people in an elevator at a time, it would take seven hours to populate the US Bank building, she said by way of an example. But we need solutions.
Companies not heading to the suburbs are reevaluating their current square-footage and considering the possibility of downsizing to compensate for a smaller or more flexible workforce that works part-time or full-time from home.
Downtown residents are also reevaluating their living situations. The plethora of new apartment buildings coming online are having trouble attracting renters, and some landlords are offering three to four months of free rent just to get someone to sign a lease, Ettinger says. A fellow Realtor has 14 prime listings in the North Loop area and in two weeks has had just one showing.
As this is being written, we're moving into the colder weather, which will change the dynamics of dining in the city even further, especially with the trend of COVID cases increasing.
And while there's no denying there's still both a real and a perception of safety issues downtown, a Twitter feed unveiled a different tongue-in-cheek approach: Posts showed glowing photos of the cities' fall foliage in serene beauty with the observations, "Do not go to Minneapolis right now— it's a hell hole."