After expanding in Minnesota, Crisp & Green is bolstering its presence nationwide. Steele Smiley, founder and CEO of the healthy fast-casual concept, said for him, getting ready for franchise development meant having the right team members prepared to grow with the brand.
"When you start a company, often you have early-stage team members that may not have the skillset to scale," Smiley said. "As you grow, they must be taught new skills or perhaps put somewhere else in the company. In our case, we unleveled our team, added new team members and taught some of the original team members new skills."
Since its first opening in November 2016, Crisp & Green has spent the most money on digital tech, Smiley added.
"We've tried for years to help people understand that ordering through an app was an appropriate way to visit a fast-casual restaurant like ourselves," Smiley said. The brand increased digital orders by nearly 90 percent over the past four years using its own app with a built-in rewards program.
When the pandemic hit, Smiley said his team hunkered down, never laid anyone off and actually ended up hiring 30 percent more staff. They also went from a five-day work week to six days to bolster expansion efforts.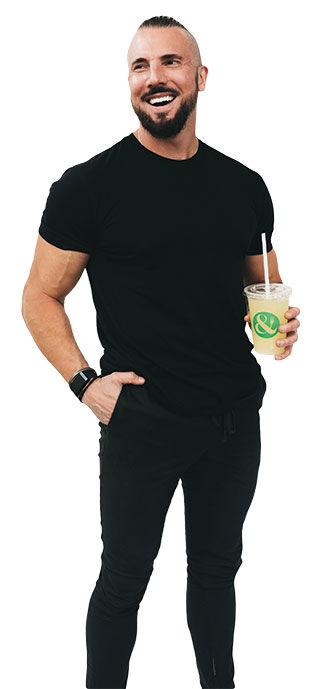 "By the time you hit that franchise spot, especially when you go out of state, you need a successful model locked in that drives the business," Smiley continued. "The key is to ensure everything you do is replicable and scalable. Any items that are one-off have to be eliminated. We know the things that Crisp & Green does really well, and we document every step of our process in a way that is teachable so our teams can produce a superior and consistent franchise model."
Smiley's experience leading Lift Brands, the parent of Snap Fitness and several other concepts, gave him some of the know-how—the company added more than 1,000 units in 20 countries under his leadership. When he founded Crisp & Green in 2016, however, he was building a brand from scratch. From operating corporate locations, Smiley was able to test out all aspects of the business prior to franchising the concept in 2018. The brand has since expanded to seven restaurants in Minnesota, with a national push in 2021. It's franchise investment level ranges from $750,000 to $1.2 million.
"We are a franchisee-first organization, which is easy to say but difficult to actually do in the franchise business, we're very aware of that," Smiley said. "We're a very simple business. The restaurant business in general is not simple, but the way we do it, we've found easy steps to be able to learn and scale the business."
It helped in hiring to be in the healthy food space, Smiley said, because "people prefer to work in a healthy environment." The company offers meditation classes to employees, and "despite the restaurant industry's challenge, I've never had trouble finding store-level team members," he noted.
Instead, Smiley struggled at times with finding corporate-level talent. While hundreds would apply for director-level roles, Smiley has found himself relocating team members from out of state.
"For us, it's about meeting people from other restaurant systems that might not be growing, or other large franchise companies that may not be having the same level of success," Smiley explained. "We receive lots of inbound activity, and it's our job to meet everyone and bring in the best possible talent. We also understand we're in the Midwest, surrounded by a lot of great franchisors in this town, but we're growing."
Smiley stressed the importance of investing in the team and giving employees the tools to be successful. Letting them know how much you appreciate them can never hurt, either.
"If you're a young franchisor and you're expanding, you're in the 1 percent. Almost everyone I know is contracting, so if you're having an expansion conversation, you're already doing something right," Smiley said. "Building a great culture where people want to be a part of that company every day really goes a long way."