Sarah Williams claims she's not a perfectionist by nature, but the frosting on her sugar cookies tell a different story. The logos on her corporate cookies look crisp and clean and the vine of tiny hearts on a sugar cookie is consistent and dainty.
Here's how to frost, the owner of Sugar and Spice and Everything Nice Bakery says about the heart design. After "flooding" the cookie with white frosting, she makes dark pink dots around the curves of a heart-shaped cookie, then places a smaller dot of light pink frosting on top. With a small icepick-looking tool (a scribe), she quickly draws through the middle of the dots in one continuous line and voila, tiny elongated hearts emerge. 
When I try it, my flood doesn't reach all the edges and my hearts vary between short, smeared, not so bad, wide …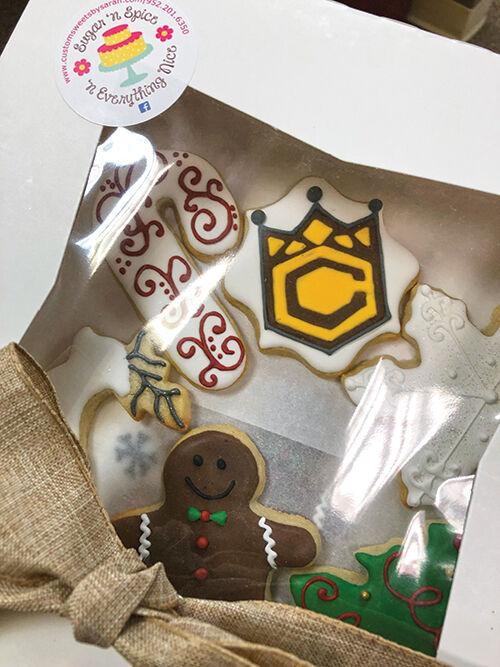 She praises my efforts, but later when she says, "cookies are to be eaten, not just admired," it applies more to hers than mine. Both taste the same, but as we all know, we eat with our eyes as well as our mouth. 
Williams is a cottage food producer, and therefore can't do the full bakery line-up. "I can't do cheesecake or cream pies or certain frostings," she says. "I can't do Italian meringue butter cream, but I can do Swiss meringue butter cream." It has something to do with the differences in dairy or eggs. But then again, aren't the Swiss known for their neutrality?
Good recipes are crucial and she doesn't tweak. "You can't freelance (with a recipe)," she says. "As a cook you can, but not as a baker."
Growing up in a family of girls who all loved to bake, Williams has had lots of practice. An OB nurse by education—she still teaches hospital birthing and newborn classes—but says if she had to give up one of her vocation's, she'd give up nursing. 
Williams got her start like most food purveyors by being told she's so good, she should do it for a living. While friends in college were her first clients, her first paying client was her church, where she was hired to make decorated sugar cookies. Being paid $4 a cookie prompted her to take the food safety classes and apply for a license.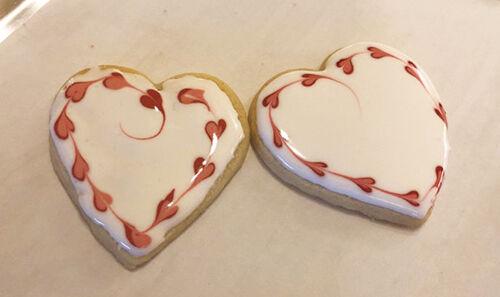 But unlike many of her peers, she's not dreaming of opening her own bakery. "I would love a building or commercial space and storefront for ordering, but not a display case," she says. What bothers her about bakeries is the waste. At the end of the day, what can't be wrapped up and sold as day-old is tossed.
She only bakes what she's sold. Her sweets can now be ordered on her website, customsweetsbysarah.com, since "sugar and spice" was taken.
As far as working in someone else's bakery: "I like me, myself and I (in the kitchen). I don't think I want to hire people," she says. And she wants to work 20 to 30 hours a week. "I need to be a mom, too," she adds, as she concludes the interview by grabbing her car keys to go pick up her child after the school nurse's office called.