Doing something different is easier said than executed. So in keeping with our editorial calendar which calls for "Tips from the Pros" this month, we're offering curated advice from event planning to marketing to operations to how to elevate a mandatory business dinner for your guests from must-we-attend? to must-we-go-home? In addition to the tips you'll find in this article, check out the event planning article on South Asian wedding and tips from exhibitors and four educational sessions from the Minnesota Hospitality Conference and Expo.
First up: Public Relations and Marketing
Cast Iron Communication's Dara Levine and Kelsey Perrigo were introduced to each other by Twin Cities restaurateur Kim Bartmann. Levine had just returned to Minnesota from working in New York City and Perrigo from San Francisco, and rather than continue plans to freelance, they decided Bartmann was right, they should team up. "The name took awhile to figure out," Levine says. Since their clients were mostly in the food industry, they gave their company a name that evoked "timeless, sturdy and durable"—and was their favorite kitchen tool. 
Just as they invested in their image (check out their website), they tell clients not to scrimp when it comes to how the public sees them. Restaurants need to have a professional website with high-res pictures of their food and interiors. "Image is important," Perrigo says. The duo stresses "quality over quantity," when it comes to social media postings. Pictures uploaded to Instagram should be professional with good lighting—in other words, pictures that a glossy magazine may want to pick up and use. Better to post occasionally with high-quality, well-thought out images, than to pepper social media with amateurish-looking content, Levine says.
Like Christine Floersch at Seven, Levine and Perrigo tell clients they have to do something unique to stand out.  In the crowded Twin Cities brewery market, for instance, coming out with a new flavor of beer isn't enough. You have to use unexpected ingredients or flavors or something like old-school or old-world techniques. And you need a story to tell. 
"We have people who don't realize what a good story they have," Levine says. "We help them define it in a communicable way."
Perrigo suggests sitting down with key staff (and if you want to include PR professionals, that's OK, too) and throwing out what you want customers to know about your brand. Think about your suppliers, buzz words like organic or farm-to-table, special or seasonal ingredients, your philosophy. Capture all the data without censoring and then start honing it down into a story that tells who you are and what you stand for. 
Another tip is to collaborate with a like-minded brand that is doing cool things. Cast Iron brought together Sweet Me Creamery and Salty Tart's Michelle Gayer last summer. Rather than just carry the ice cream in her bakeries, Gayer created a dessert using the ice cream, which created a more interesting story to put out on social media and to pitch to the news sources. 
Entertaining guests
Seven Steakhouse and Sushi on Hennepin Avenue in Minneapolis is already known for throwing a good party. After all, they were party-central for the N.F.L. at last year's Super Bowl, resulting in a buyout for seven days in a row. "It was the biggest buyout in Minnesota history," Floersch, director of events and catering for Seven, crows.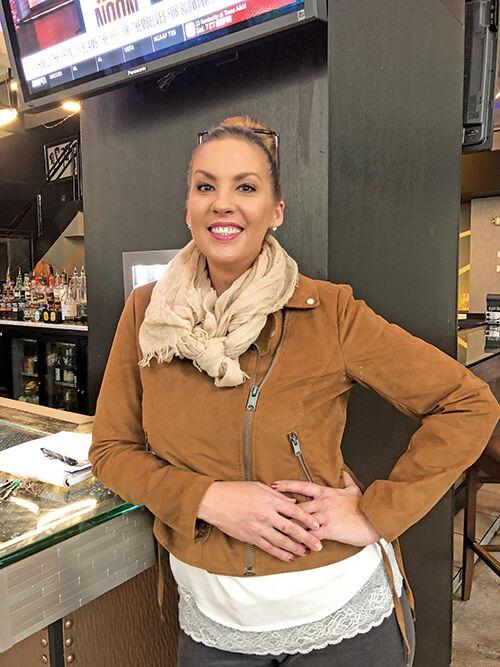 But you don't have to have a client like the N.F.L. to come up with something to take the mundane out of a corporate event or company dinner being hosted at your restaurant. "The event-planning secret," she says, "is that everyone thinks it cost a lot of money to do something (special), but it doesn't have to."
If a group is coming in to celebrate meeting its sales goals, for instance, she says they probably don't want just a sit-down dinner with a happy hour before it. (Remember, these people see each other at work every day.) Same for patrons who come in after a show and want to continue that entertainment vibe. Some alternative ideas she's tried are:
• An interactive craft cocktail lesson, where guests have several different interactive stations—how to muddle, how to smoke an old fashion and how to shake a silver shaker without losing your drink, to name a few. "One hundred people showed up because it was required," she says of one such event. "By the time the bar closed we had to shoo out 116." The concept was so much fun, she adds, that the original 100 called their spouses or perhaps coworkers who "called in sick." "We sent them home with gift bags," she says, compliments of Seven's liquor suppliers. 
On the food side, Seven served heavy appetizers, such as sliders, and finger foods that didn't get in the way of their amateur bartending experiments. 
Floersch also suggests having one or two non-alcoholic stations where people who don't drink alcohol can also get creative with garnishes and bitters, etc., to make cool-looking, adult-worthy beverages. "We found out that's popular because there are just as many people who don't drink as do," she says.  
•  A make-it-yourself coffee bar. "There's a hundred different things to put in coffee," she says, including cloves, marshmallows, flavored whipped creams, Indian spices, Russian spices and, of course, alcohol. She sets out little bottles of liquor, such as those found on airplanes. (Caution: you may need to have the bartenders pour those for the customers.) A nice touch is to include hot tea, which can also be dressed to the nines. 
Note cards with recipes for people who are more comfortable following directions are part of the set-up. The recipes then go home, so the drinks can be recreated for their parties. People like to entertain, she says, and this gives them a memory to share with their guests, who just may book a party at your restaurant in the future. 
• A make-your-own-dessert bar, with the makings for several different versions, such as ice cream, cake, bars and toppings. "People love that, because so many have diet restrictions," Floersch says.
• Another version of the office party includes having the CEO or managers suited up to be the group's servers. Nothing says I appreciate you like your boss personally serving you a glass of champagne or something on a toothpick.  
But the detail not to overlook, she cautions, is that this is supposed to be an educational experience, not just "here's a tray of stuff." This takes staff, but it's also a fun assignment for servers and bartenders who sometimes feel their job is on auto-pilot. And, what's that old stereotype that all servers are really actors waiting for his or her big break?
On another occasion, Seven turned its mezzanine level into a televised fight event for a birthday party that fell on the night of a major mixed-martial arts fight. A yoga session and brunch is a boon to yogis who want to stretch their workout into happy hour mode with a mimosa. It's also a way to attract some business on a slow Sunday. 
Not every restaurant will be as fortunate as Seven to have the flexible space configurations. "We're four concepts in one," Floersch says. In addition to the bar and restaurant downstairs, it has a sushi bar upstairs, a night-clubby bar area on the second floor and a rooftop. There's also a mezzanine and a basement filled with props from past parties.
And if the customer wants an elegant white tablecloth dinner with white-gloved servers, they can handle that assignment as well. 
The key to creating a memorable event in your space, she says, is to create a story by asking the client lots of questions. "There's something for everyone if you find the vision," she says. 
Plus, she adds, food tastes better when you know the story behind it.