After nearly 20 years of being shuttered, one of Minneapolis' iconic coffeehouses is returning not to its original spot—which is now Barbette, a French-inspired restaurant that's The Bartmann Group's flagship—but to the location of the former Gigi's Café in Uptown. Twin Cities restaurateur Kim Bartmann first opened Café Wyrd (pronounced "weird") in February of 1991 and quickly built a loyal following, becoming known as a gathering spot for the LGBTQ+ community to grab a cappuccino and pastries. In a story housed on The Founder Story website, Bartmann commented that since Café Wyrd was before the internet or social media, she would leave notebooks on the counter so guests could leave each other messages.
Originally located at the corner of Irving Avenue South and West Lake Street, Café Wyrd closed in February 2001 for three weeks before transitioning into Barbette.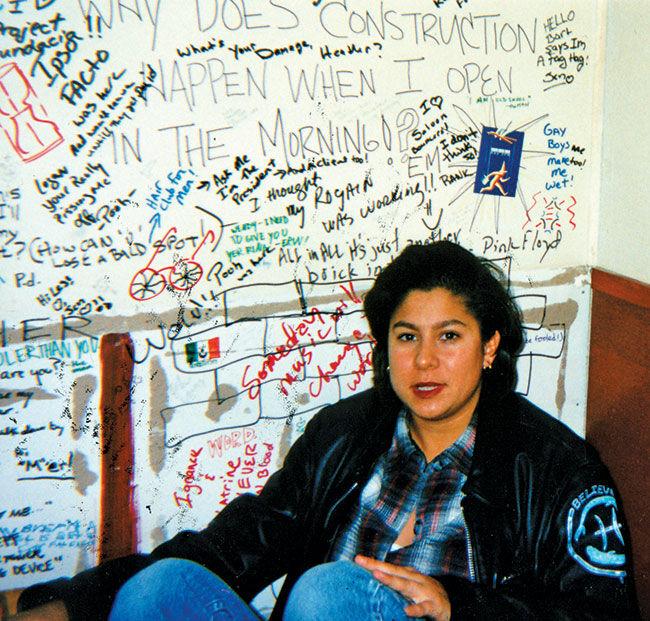 Then in February 2011, Bartmann opened Gigi's Café at 824 West 36th St. in South Uptown, parallel with Bogart's Doughnut Co. After closing all her restaurants in March due to the Covid-19 pandemic—including Pat's Tap, Tiny Diner, Red Stag Supperclub, Book Club, Bread & Pickle and Trapeze—Bartmann decided to close Gigi's permanently, and bring back Café Wyrd in its place.
"Over the years, people have been asking me, 'why don't you open Café Wyrd again somewhere?'" Bartmann said. "And I guess I just feel like right now, there's extra need for community places where everyone feels welcome, and that was the original intent of Café Wyrd in the first place. Our strongest value was everyone would feel welcome there, and I guess I just wanted to say that all over again."
Though Bartmann admits Café Wyrd was a "total DIY-project" in 1991, the revamped café will look different—but not that different. She's bringing more of the food production into the front of the house, so a lot of the food— baked goods, sandwiches and soups—can be served quickly. Only breakfast will be cooked in the back kitchen mornings and afternoons to free up the kitchen in the evenings to be used by other chefs—such as Heather Jansz, better known as The Curry Diva, and Jametta Raspberry, award-winning chef and creator of House of Gristle.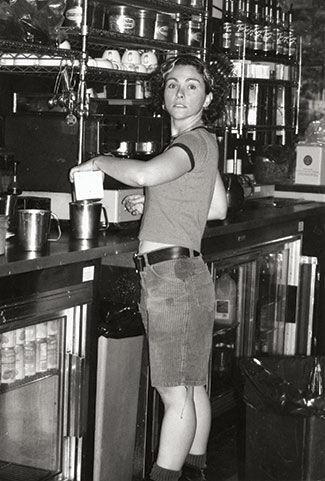 Raspberry and her team officially moved in mid-November to launch a collaboration with Brother Justus Distillery, set to open the end of November. "Moving in to Café Wyrd will help us be able to launch that project," Raspberry said.
As for where she finds hope in these uncertain times, Bartmann paused to reflect for a moment. "I care about the communities I work in, the neighborhoods, and I have a lot of employees who need to keep working, and I need to keep working," Bartmann said. "I have little kids, so I'm digging deep after living on adrenaline for the first six months."
They don't have Café Wyrd signage up yet, nor do they have a chalkboard artist at time of publication, but they're still open and running with a full bakery, Bartmann said, and they're taking requests. Bartmann's favorite pastry at Café Wyrd is the same as it was at Gigi's, the bear claw—a Danish, croissant-like sweet doughy treat. Bartmann uses only heritage grains in her restaurants sourced mostly from local Sunrise Flour Mill, which can supposedly be eaten by gluten-sensitive folks without as many side effects as regular wheat. Though business at the newly reopened Café Wyrd was slow for the first two weeks, it started to pick up a bit after utilizing their email lists and pushing some promotions, with options to pre-order soup by the quart. Even still, Bartmann said they're about two-thirds of the way to breaking even.
"It's crazy how much more energy it takes to reopen something than to open it from scratch. It takes like 10 times more, and I don't know why," Bartmann said. "It feels so much more of a heavy lift. When you're opening a brand-new place, there's so much excitement and energy. But when you're reopening something, you're still sad because it closed…we've been talking about it a lot internally, but haven't found a good way to articulate it."
The message Bartmann wishes to send is a similar sentiment to all the small business owners Foodservice News has spoken with: Support local.
"Big grocery stores don't need you to get your replacement meals there. Get it from your local restaurant, and pick up a bottle of wine while you're at it," Bartmann said. "We need everyone to support not just my neighborhood restaurants, but all their favorite neighborhood restaurants, even if that means buying pounds of butter from them instead of Cub Foods. People are doing lots of creative things and so we have a lot of ways to support small restaurants through this difficult time."
As for the future, people can expect more ghost kitchens from Bartmann, and maybe even a French-Canadian food e-commerce place with pantry items at some point. She's also always wanted to expand the Pat's Tap brand into other cities, but "those kinds of things don't seem very accessible at the moment," Bartmann admitted. "We're more focused on the day-to-day and if we can even make it to spring financially."
"We're gonna give it our best shot for a while now, because we are a much stronger bakery in this location than we were in the past. We'll layer in pre-order baked goods like pies, cakes, bread and holiday cookies," Bartmann said. "I suppose we'll add some catering trays and assorted boxes as we go along here. We'll just see what people want."
---
A quick run-down on the state of Bartmann's other restaurants in her empire:
Bartmann's flagship restaurant Barbette is open for dine-in in addition to curbside pickup and no-contact delivery
Sustainable garden eatery Tiny Diner, gastro-burger-pub Pat's Tap and lakeside concession stand Bread & Pickle are on hiatus for the winter
Book Club is opening, with a ghost kitchen launching out of the space soon (no other details were released at time of publication)
Trapeze is being used as a private dining room for smaller parties/family dinners
Red Stag Supperclub has remained closed since March, but Bartmann is considering a curbside option