Editor's note: In 2020, the food truck industry has grown into a $1.1 billion behemoth of an industry, according to research firm, IBIS. Consumers value being able to obtain gourmet food options at a fraction of the price. 
Q: Since brick-and-mortar dining isn't a viable option right now, I'm wondering what it will take to start a food truck?
A: Before you purchase your first truck, a lot of research needs to be done to ensure you are making a good investment. A few factors to consider:
Do any competitors specialize in the same food offering?
What city, location, or business district do you plan to operate in?
What are the best and busiest times to sell food?
What is the competitive landscape in that area?
Is there room in the market for more options?
Starting a business takes money, and you will need access to funding and capital to acquire everything needed to start a food truck business, plus continuous access to cash flow to keep the business alive and well. Think about typical restaurant expenses and put them into two categories:
Fixed costs: Truck loans, employee salaries/payroll, loan payments, license fees, insurance premiums, and more. Fixed costs are typically easier to plan for.
Variable costs: Food costs, hourly wages/rates, utilities, gas prices, etc. Variable costs are harder to plan for accurately due to price fluctuations.
Often prime spots to park require a permit from municipalities to legally operate. Depending on the municipality, state and services provided, you could be charged a percentage of your gross sales or a yearly fee, along with the license fee. For more information on which regulatory agencies you will need to visit, first visit your municipality's website. In addition, food truck permit requirements can also change from time to time—joining your local restaurant or food truck association is a great way to stay informed on the updates and how they'll affect your business.
For more information, check out the local Minnesota food truck association at https://www.mnfoodtruckassociation.org or visit the National Food Truck Association website at http://www.nationalfoodtrucks.org.
Finding the right vehicle for your business is one of the most important components in a food truck business plan. Purchasing a food truck is a bit more complicated than going out and buying one off the lot. Most food trucks are customized and built-out to meet the unique needs of their new owner.
The process of finding, designing and purchasing a physical truck will take a lot of time and money—plan ahead for this. More research will be needed to find the right person to help with the physical labor of gutting and refitting a truck.
Health inspections & licenses
In the restaurant industry, the age-old adage is "the only certain things in life are health inspections and taxes."
Which brings us to our next item for inclusion in a food truck business plan: preparing for inspections and necessary licenses. Health inspections and regulations were designed to protect the public from food-related illnesses that can result if foods are not prepared properly. There are three types of inspections to prepare for:
Routine Inspections: Often unannounced, routine inspections look at all aspects of the food truck business to ensure compliance with regulations. Some items include employee handwashing, trash disposal, equipment checks, access to hot and cold water, fire safety controls, and much more.
Complaint Inspections: This type of inspection occurs if a customer gets sick or files a complaint. Remember that all eyes are on your food truck business and its employees. You can expect a thorough inspection if a complaint is received.
Follow-up Inspections: Follow-up inspections typically happen after a violation or infraction has been committed. Oftentimes, health inspectors will give a business an allotted amount of time to correct an error. You can count on them returning to make sure corrections have been made.
Marketing & pricing
Like any business, your food truck will need to attract customers. A thorough marketing plan will be necessary to ensure people know you exist. As your brand begins to grow, you will need to remain fluid and flexible in your marketing efforts.
Consider using social media accounts, physical signs and consider the graphic design of your truck in the marketing plan. Consumers are increasingly using Google and other customer review platforms to decide where to eat. Investing in local search engine optimization (SEO) could make a huge difference in the popularity of your business.
Include detailed pricing and a menu plan in your business plan. One of the variable costs that will affect your profitability will be food costs. It's important to keep close tabs on money spent and money earned. Consider buying items in bulk and find a balance between affordable ingredients and ones that are fresh.
Customers expect a consistent experience when visiting a restaurant and a food truck, and pricing is included in this expectation. Except for a few items, a major goal should be to provide consistent pricing to consumers.
And last, but not least, be sure to check out what kind of insurance coverage you need to protect you and your investment.  
---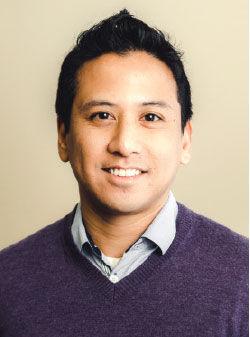 Dennis Saldana, CIC,  is director of underwriting for Society Insurance. He has been in the insurance industry for 22 years with experience in commercial underwriting, sales, and product development. Dennis enjoys spending time with his family, golf, and the Chicago Bears.