Editor's note: We hear a lot of advice about "don't quit your day job," but what's it like to juggle both a "day job" and a "night job"? We asked actor and co-founder of PRIME Productions, a theater company dedicated to finding meaty roles for women in their second act, to kick off this occasional series.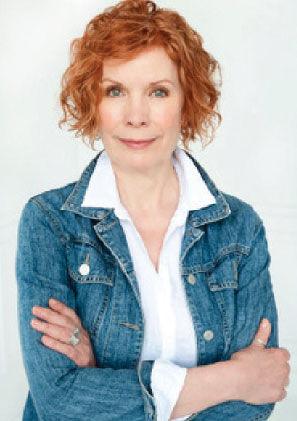 Describe your "day job":  I am an event supervisor for D'Amico Catering. Before I moved here six years ago, I did the same in New York City for one of the larger companies there. I make sure events from five guests to 500+ run smoothly and are staffed efficiently. I troubleshoot problems and interface with the client and the staff. Some of the more high profile events I've done are: Michael Bloomberg's New Year's Eve parties, Sotheby's client services events (I was there for the sale of the Duchess of Windsor's pearls and a copy of the Magna Carta) and the openings of several major motion pictures.
Describe your "night job": I am an actor (and now a co-producer/artistic director of PRIME Productions) and take acting jobs whenever they present themselves. Acting jobs are finite, so the great thing about catering is that it offers the flexibility you need to take a job when it comes up. In New York that usually meant leaving town and traveling to theaters in other cities. I was always welcomed back when the acting job was over. In NYC, an important audition can come up with only a few hours notice, and with catering there is usually someone to take the job over while you go to the audition. There is an understanding there that being a server isn't always a career choice, so accommodations are generally made.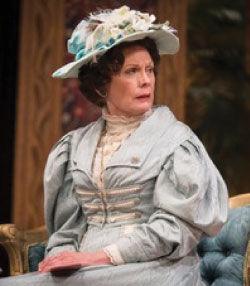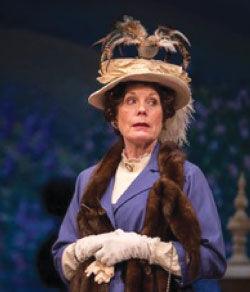 In the Twin Cities, it's meant trying to juggle my rehearsal and performance schedule with the needs of my catering job. But again that flexibility has been helpful. I can shift to nights only, days only or a mix depending on the show's schedule. As PRIME's co-artistic director, it's been a bit trickier, but that's the advantage of being a co-director. My business partner, Shelli Place, takes on many of the tasks that require advance scheduling and "boots on the ground," so to speak, and I take care of things that can be done on a more flexible timeline (like midnight when I get home from an event).
Why do you love the theater? Theatre provides an extraordinary opportunity to explore a myriad of characters while connecting directly with an audience. You get an immediate response whether it's laughter, tears or a collective intake of breath and you know you have affected them. You can bring people to see the world in a way they never would have considered.
Best moments on stage: That's a hard one. I've played some great roles; the final moments of Shadowlands when my character is dying and says to her husband, "I'm tired, I want to rest. I just don't want to leave you." And in the pause that followed, you could hear members of the audience crying. A pratfall in The Royal Family that got applause every night. (Doing a successful pratfall depends on your landing on the parts of the body that have plenty of padding, i.e. the hip/butt or the upper arm/back, so you don't break or strain anything.) I was lucky to get to do Love Letters by A.R. Gurney many years ago, which is a play written to be a staged reading. I got to do it with my partner at the time which was a gift.
Do your two careers ever overlap? Sometimes when dealing with a difficult client it is helpful to be able to act like you enjoy your work. And sometimes, when there is down time during a catering job, it's an opportunity to work on your lines.