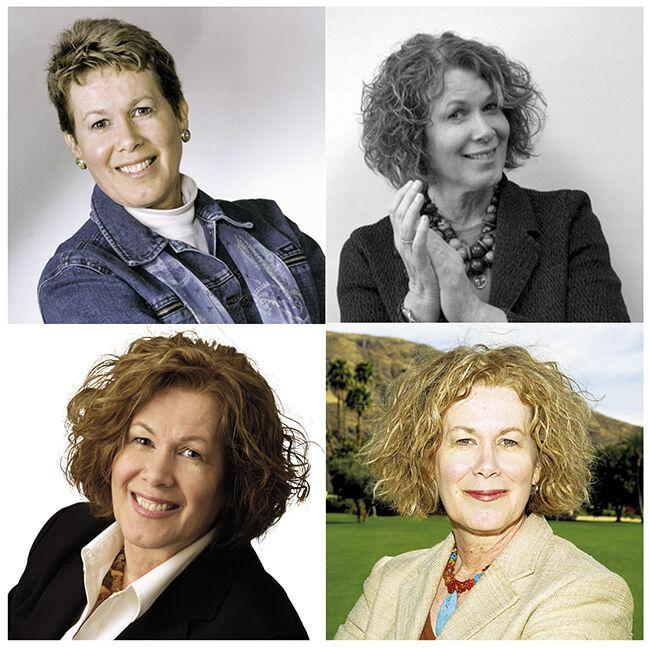 I wasn't the first editor when Franchise Times Corp. bought Foodservice News back in 2001, nor will I be the last, but I've been the one with the most tenure and the most returns (three). Since its rebirth under the FT umbrella, the editorial line up has been: Jenny Franklin, me, Mike Mitchelson, me, Laura Michaels, me. My last return was in June of 2017. And now I'm logging off my office computer for the final time.
To say I love Foodservice News is an understatement. Franchise Times, the national magazine I moved from Colorado to Minnesota to edit, was my first love and it afforded me a great group of national friends, international travel and interviewing celebrities from Hank Aaron to Larry King to Drew Brees to Pitbull, and who could forget visiting the home and TV-set of KISS's Gene Simmons. I will always be appreciative that owner John Hamburger hired me and gave me so many, many opportunities. He even let me pretend they were my magazines.
It was Foodservice News, which I sometimes refer to as having the middle-child syndrome, that was my personal publication, the one with the smallest staff and stable of freelancers, so was therefore, inflicted with more of my personality than was probably healthy.
Years ago when I first started writing for publications, journalists were not allowed to put themselves in their stories. That's what columns were designed for. But like that nosy neighbor who claims she's only at your door to borrow a cup of sugar, I've always had a hard time separating business from pleasure. And profiling the people who grow, make, bake, serve and shake your food and drink has always been a profound pleasure. And in all fairness, that inverted pyramid style of writing with the who, what, when, where and how in the first couple of paragraphs, has disappeared.
In going through back issues, I was reminded that for part of my tenure I was editing Foodservice News and Franchise Times at the same time. In a couple of issues I shared my culinary adventures from the franchise trade missions I was on with the U.S. Commercial Service. I've been privileged to meet great people through the years and hear great stories. I visited Kenya with Dunn Bros. to see firsthand the accupulper they donated to the farmers to speed up the process of separating the cherries from the coffee beans. And I accompanied a group of journalists on a three-day trip to Hamburg, London and Paris (one day in each city), where we paid for our own expenses except for lunches or dinners at McDonald's. Imagine being in Paris and eating a Big Mac.
I've never counted, but without exaggeration, I've written thousands of stories over my 22 years with the company.
In all the years I've been doing this, I've only gotten one phone threat from a franchisor and one piece of hate mail and that was recently when a reader sent me an anonymous note saying I should be ashamed of myself. I had meant to type 49 continental states, and instead typed 40 (in my defense, the nine and zero are next to each other on the keyboard). After all the years of misspelling people's names and mixing up facts, I thought that was an odd one to be called on the carpet for.
And speaking of carpets—red, in particular—one of the greatest joys of my job was getting to work on The Charlies with Sue Zelickson. The Pantages Theatre was the perfect backdrop to honor what was outstanding in the greater Twin Cities area's culinary community. And it was always a magical night.
I compared it to the Academy Awards, and in retrospect, I wish I could go back on stage and read off a long list of thank yous to people who have helped me do my job over the past 20+ years. Especially all the great people I work with at FT/FSN.
As a military brat, I was raised to say goodbye and move to the next base where you start all over again. I've always hated the phrase: "And she never looked back" in stories, but I will be looking back as I look forward. Retirement today isn't reclining, it's just moving to another phase in your life. I'll be staying in the community and will continue to be involved in some way—hopefully as more than just a frequent diner. Thank you to all the people who allowed me the privilege of telling their stories, to the PR pitchers, and to FSN supporters.
I miss you already.